TRWD continues to monitor reservoir conditions 24 hours a day.  Currently, the Eagle Mountain, Richland-Chambers, and Cedar Creek spillways are making discharges – see table below.  The Bridgeport spillway remains closed.  Updates to flood discharges will be posted here.
All TRWD lakes (including Marine Creek), trail systems and parks remain open to the public and available for normal recreational activities. However, visitors are subject to all rules, regulations and guidance issued for each specific location either federal, state or local during this period of National Emergency.  Please click here to see an important notice about new Eagle Mountain Park hours. 
Trace amounts of rainfall fell overnight in the TRWD watersheds, but impacts to the reservoirs were minimal.  The next chance of rain is today; however, rainfall depths are expected to be low.  See Graphic-1 for  National Weather Service (NWS) guidance.
The weekend is shaping up to be active with heavy rainfall possible.  See Graphic-2.  Please continue to follow the NWS and the River Forecast Center (RFC) for the latest information regarding the weather and river conditions, respectively.
Please be advised that forecasts and projections are subject to change, and TRWD reservoir operations are based on observed rainfall conditions.  The next Reservoir Monitoring Update will be posted tomorrow morning.
Graphic-1. NWS Thursday Guidance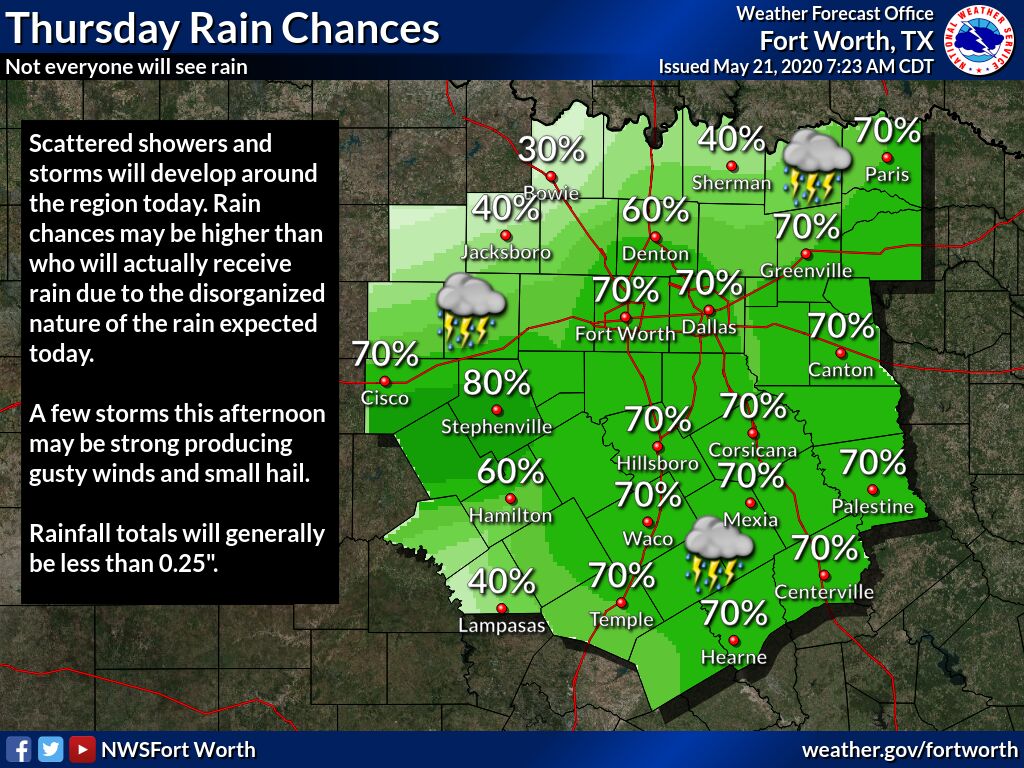 Graphic-2. NWS Weekend Guidance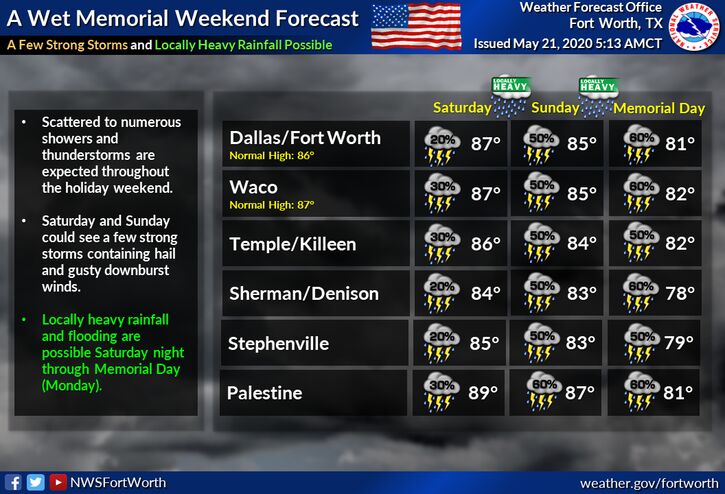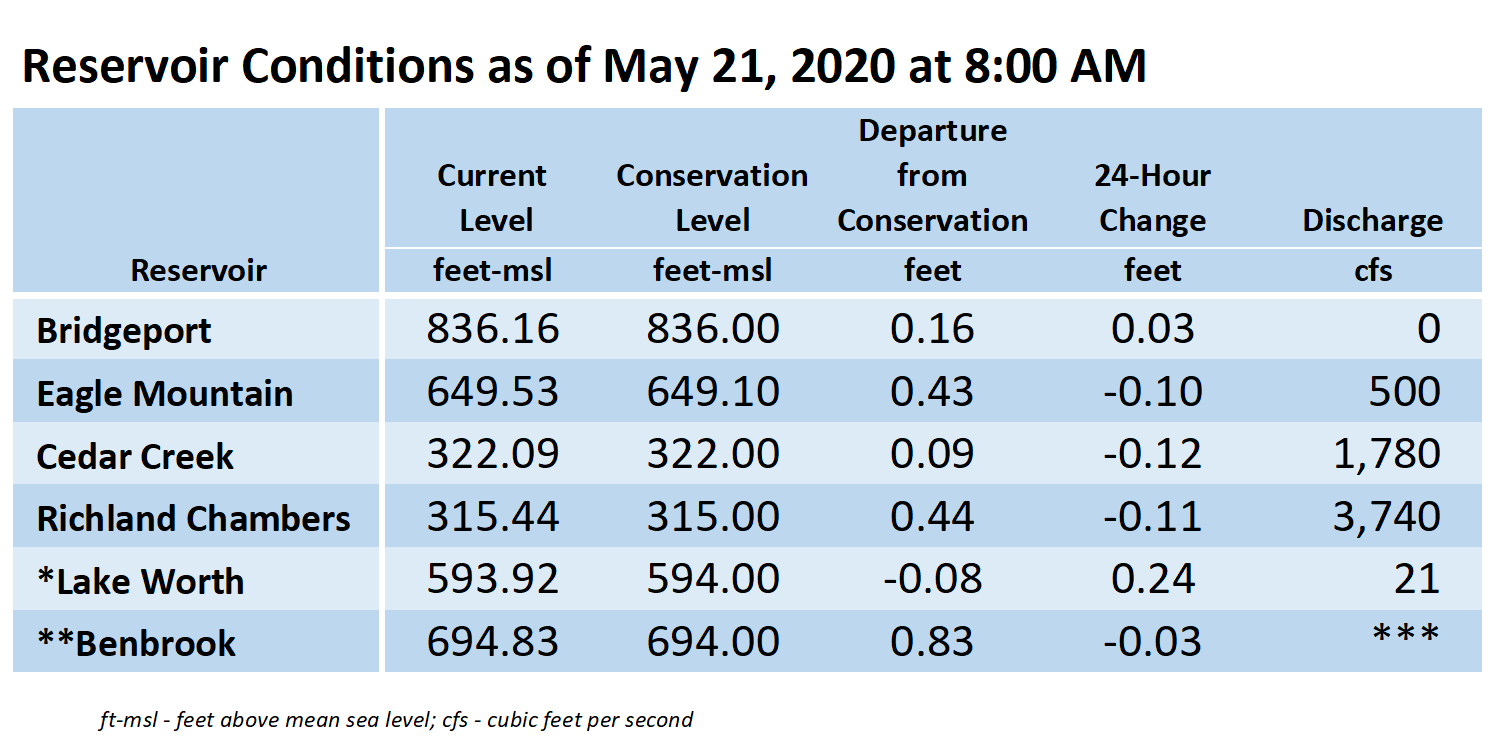 **Benbrook Lake is owned and operated by the U.S. Army Corps of Engineers.  ***See Benbrook Lake Home Page for current discharge.*Lake Worth is owned and operated by the City of Fort Worth.  See the City of Fort Worth news feed for updates on Lake Worth.
Please call the Flood Hotline for further information.
817-720-4296
If prompted to leave a message, the flood monitor on duty will return your call within 30 minutes.
Posted by NR.