TRWD staff continues to monitor conditions in the TRWD reservoir watersheds 24 hours a day.  Rainfall is clearing out of the area.  A map showing the 24-hour rainfall accumulation can be seen in Graphic-1.  The rain resulted in small rises in the TRWD reservoir pool levels.  Discharges will continue as the reservoirs are being returned to conservation level.  Current lake levels can be viewed on the TRWD Home Page.  This will be the final post until conditions warrant an update. Please check back.
Graphic-1. 24-hour Rain Map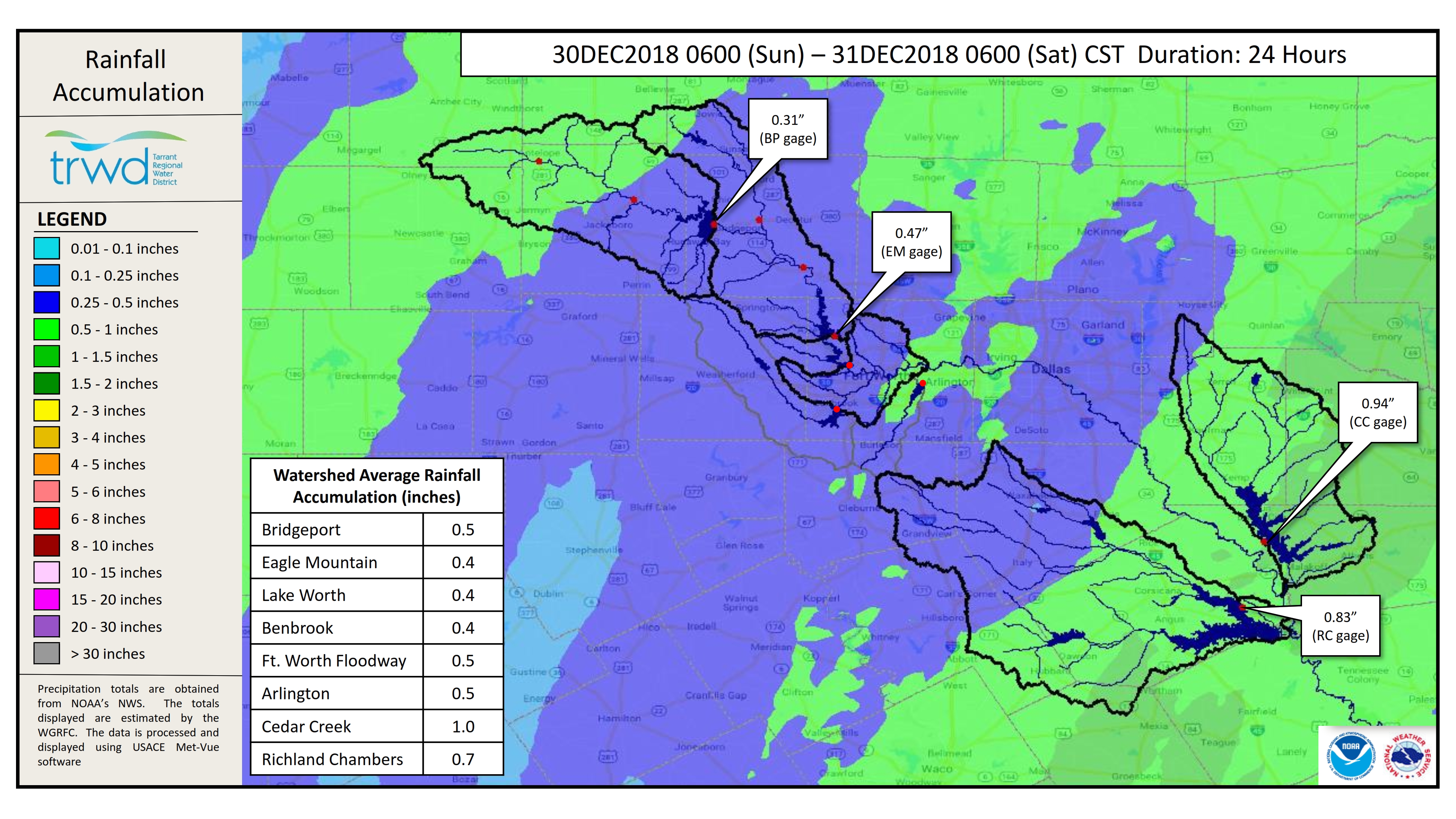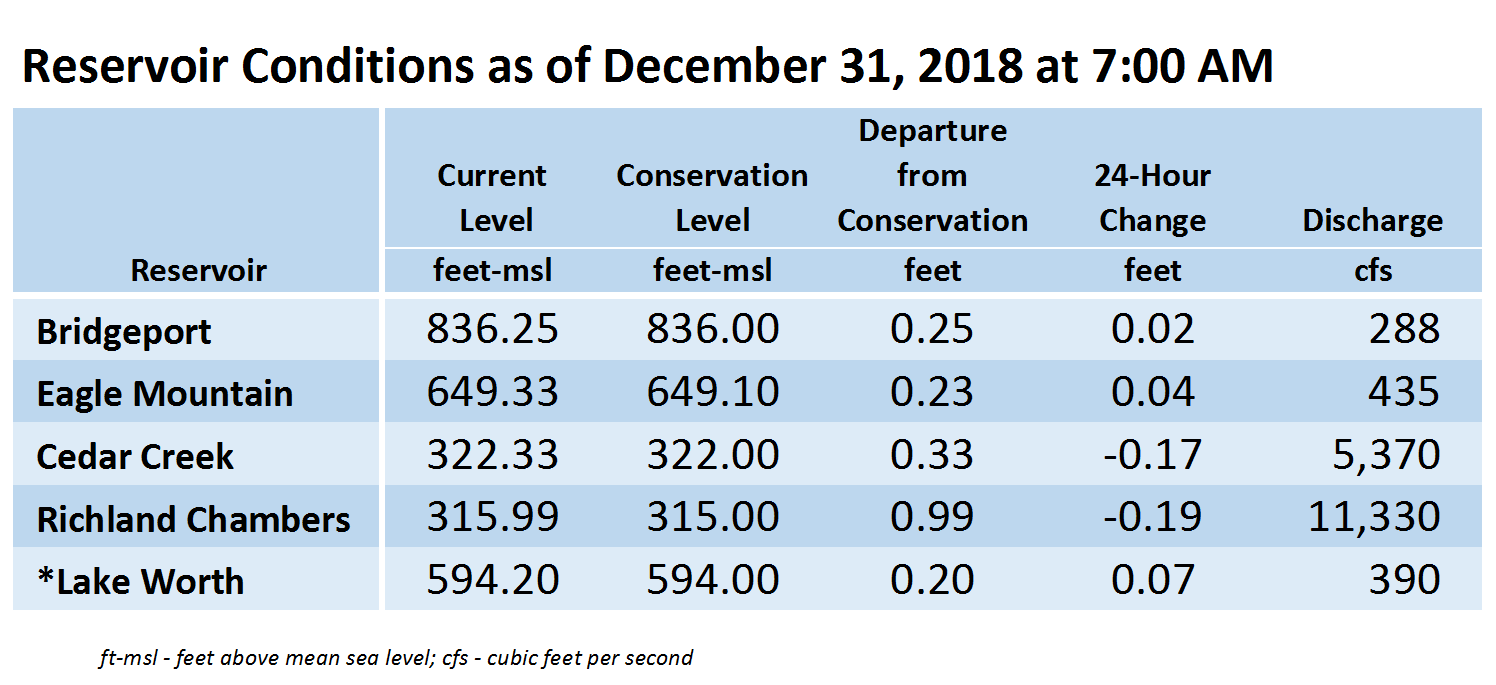 *Lake Worth owned and operated by the City of Fort Worth.  See City of Fort Worth news feed for updates on Lake Worth.
Please call the Flood Hotline for further information.
817-720-4296.
If prompted to leave a message, the flood monitor on duty will return your call within 30 minutes.