TRWD continues to monitor reservoir conditions 24 hours a day.  A map showing the last 48 hours of rainfall on the TRWD reservoir watersheds can be seen in Graphic-1, below.  An additional 1/4 to 1/2 inch of rainfall is expected in the Bridgeport and Eagle Mountain watersheds today.  Rainfall depths are expected to be less in the Richland-Chambers and Cedar Creek watersheds.  There has been very little streamflow or reservoir impact as of now, however TRWD will continue to monitor.  Rain is expected to clear out this evening and conditions should be rain-free into the weekend.  Follow the National Weather Service (NWS) and the River Forecast Center (RFC) for the latest information regarding the weather and river conditions, respectively.
Please be advised that forecasts and projections are subject to change, and TRWD reservoir operations are based on observed rainfall conditions. Until further notice, updates will be provided one time per day.  Please check back tomorrow for additional updates.
Graphic 1. 48-Hour Observed Rainfall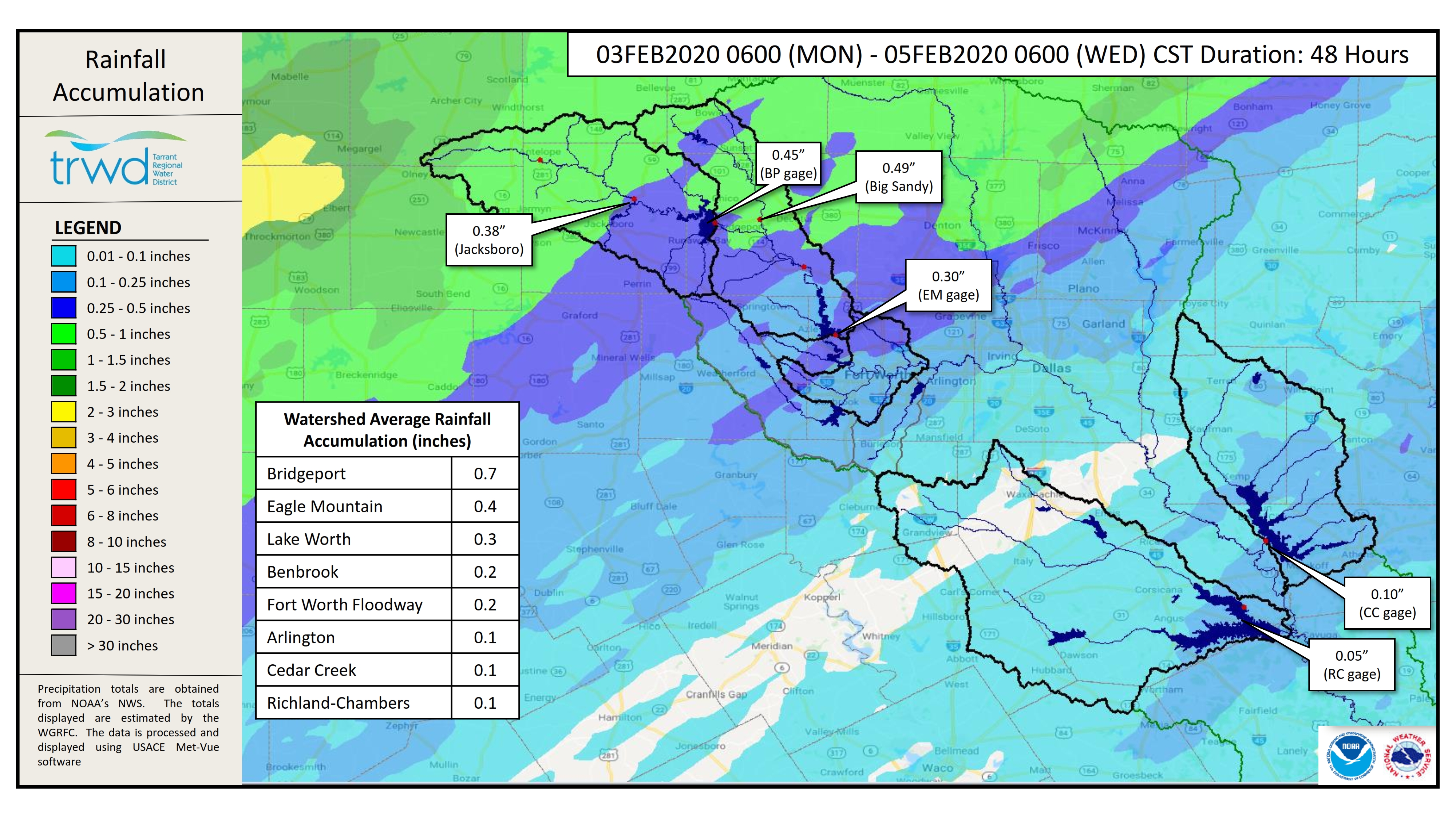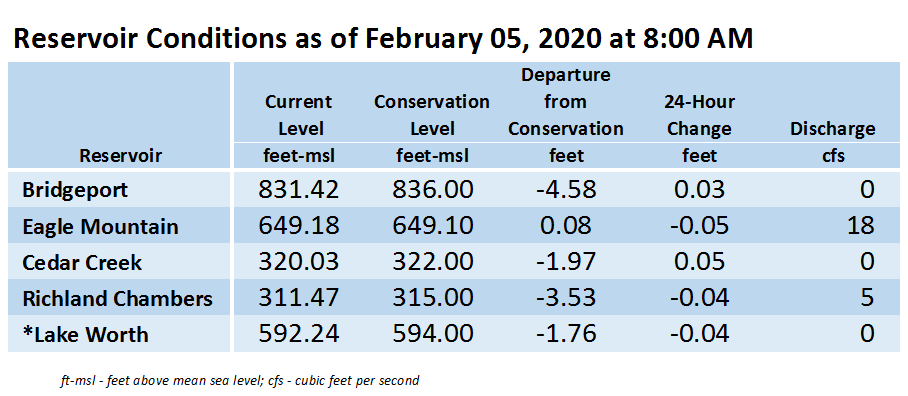 *Lake Worth is owned and operated by the City of Fort Worth.  See City of Fort Worth news feed for updates on Lake Worth.
Please call the Flood Hotline for further information.
817-720-4296
If prompted to leave a message, the flood monitor on duty will return your call within 30 minutes.
Posted by CO.