The National Weather Service (NWS) is forecasting additional rainfall in the TRWD reservoir watersheds over the next 72 hours.  See rainfall guidance from the NWS River Forecast Center (RFC) in Graphic-1.  Winter weather is possible tonight into Wednesday as well, see NWS Winter Weather Guidance in Graphic-2.  The latest forecasts are calling for an additional inch or more of rainfall.  RFC guidance is not anticipating river flooding with this event; however with Eagle Mountain Lake full and soil conditions near saturation, any additional rainfall could result in additional discharge from the reservoir.  Currently there is a low level discharge (29 cfs) at the Eagle Mountain overflow spillway.  TRWD staff will be monitoring conditions 24 hours a day.   Current conditions at TRWD reservoirs are shown below.  Please be advised that forecasts are subject to change and TRWD reservoir operations are based on observed rainfall conditions.  Additional updates will be provided here if conditions dictate, please check back.
Graphic-1. RFC Rainfall Forecast and River Flooding Guidance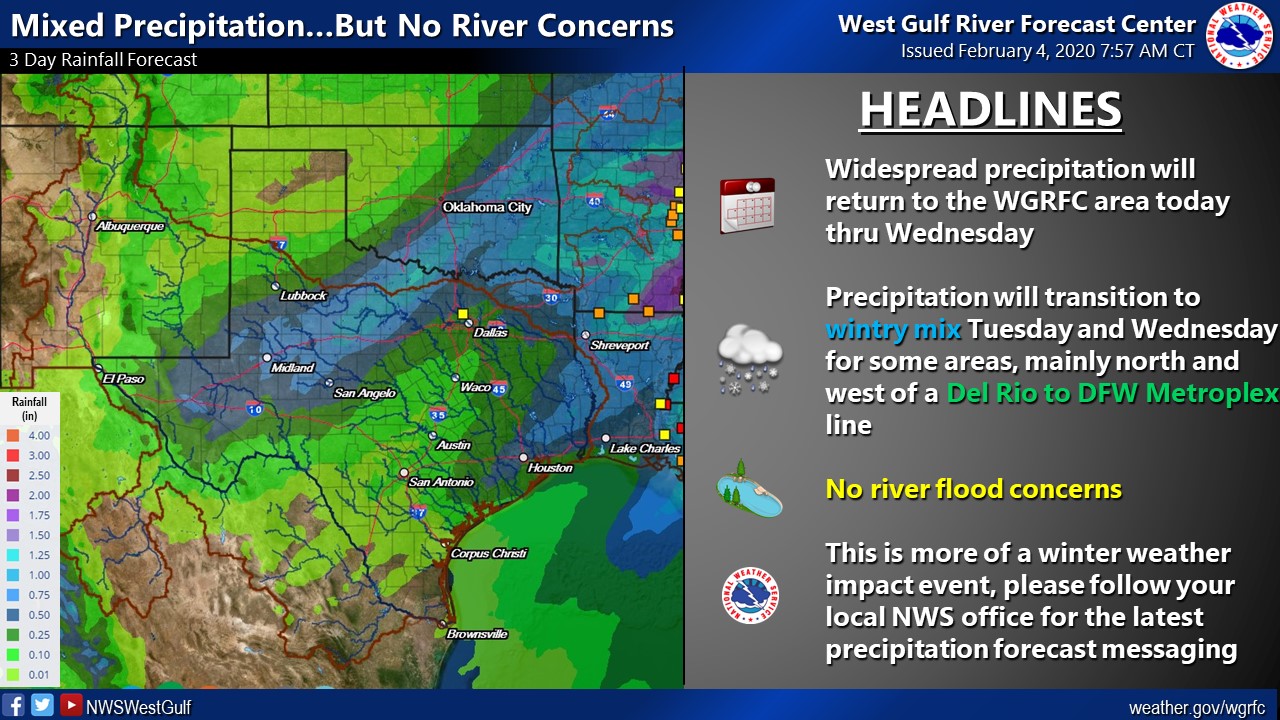 Graphic-2.  NWS Winter Weather Guidance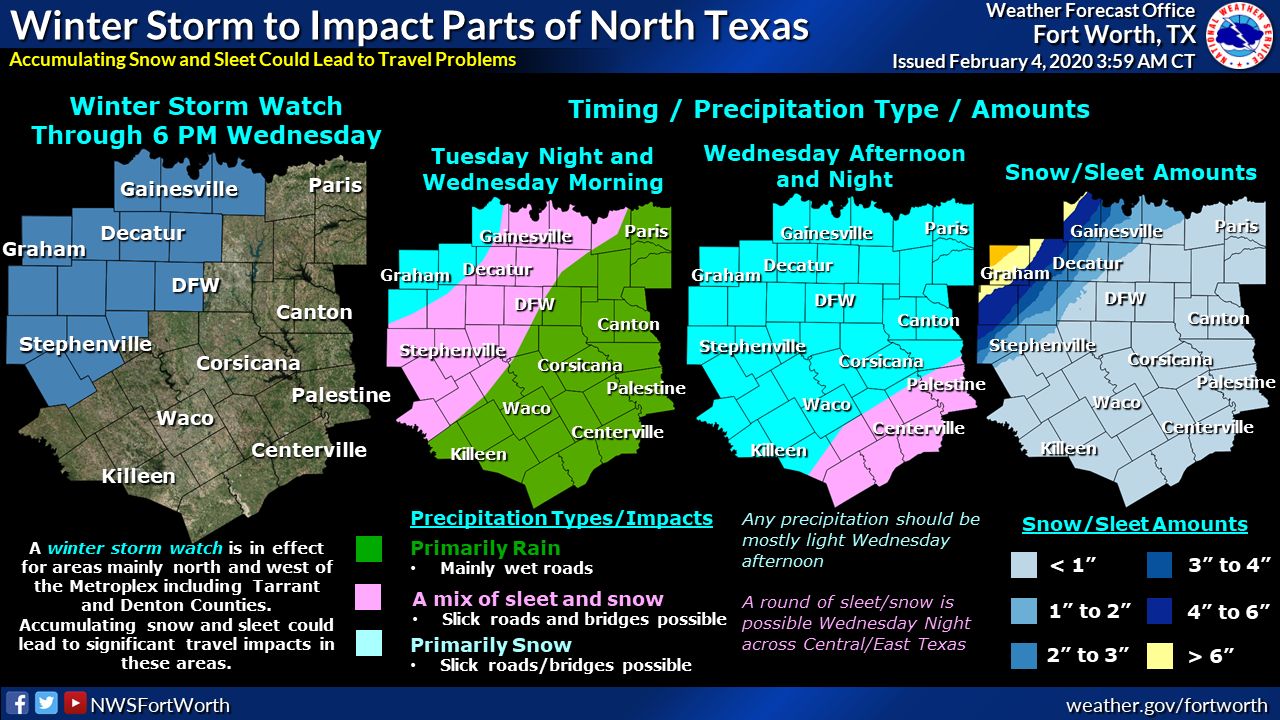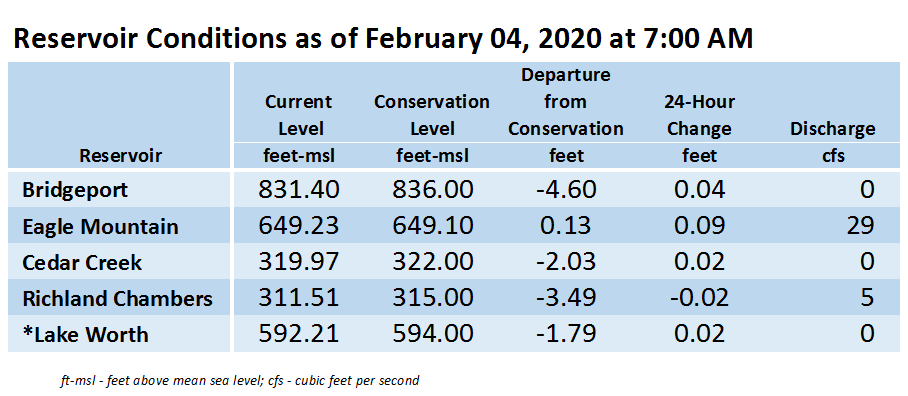 *Lake Worth is owned and operated by the City of Fort Worth.  See City of Fort Worth news feed for updates on Lake Worth.
Please call the Flood Hotline for further information.
817-720-4296.
If prompted to leave a message, the flood monitor on duty will return your call within 30 minutes.