TRWD continues to monitor reservoir conditions 24 hours a day.  With the rainfall overnight and continuing this morning, reservoir discharges are in progress at Eagle Mountain Lake and Lake Bridgeport. Discharges are 1790 cfs from Bridgeport and 1730 cfs from Eagle Mountain. Additional updates to flood discharges will be posted here.
Overnight rainfall totals are shown in Graphic-1.  Parts of the Bridgeport and Eagle Mountain watersheds received between 2 and 4 inches of rainfall overnight with more rain falling now. TRWD continues to monitor the reservoir inflow being generated from this rainfall and will make operational adjustments as needed.  National Weather Service (NWS) guidance in Graphic-2 shows rain chances this morning.  Please continue to follow the NWS and the River Forecast Center (RFC) for the latest information regarding the weather and river conditions, respectively.
Please be advised that forecasts and projections are subject to change, and TRWD reservoir operations are based on observed rainfall conditions.  Updates will be posted as conditions warrant.  Please check back.
Graphic-1. Overnight Rain Totals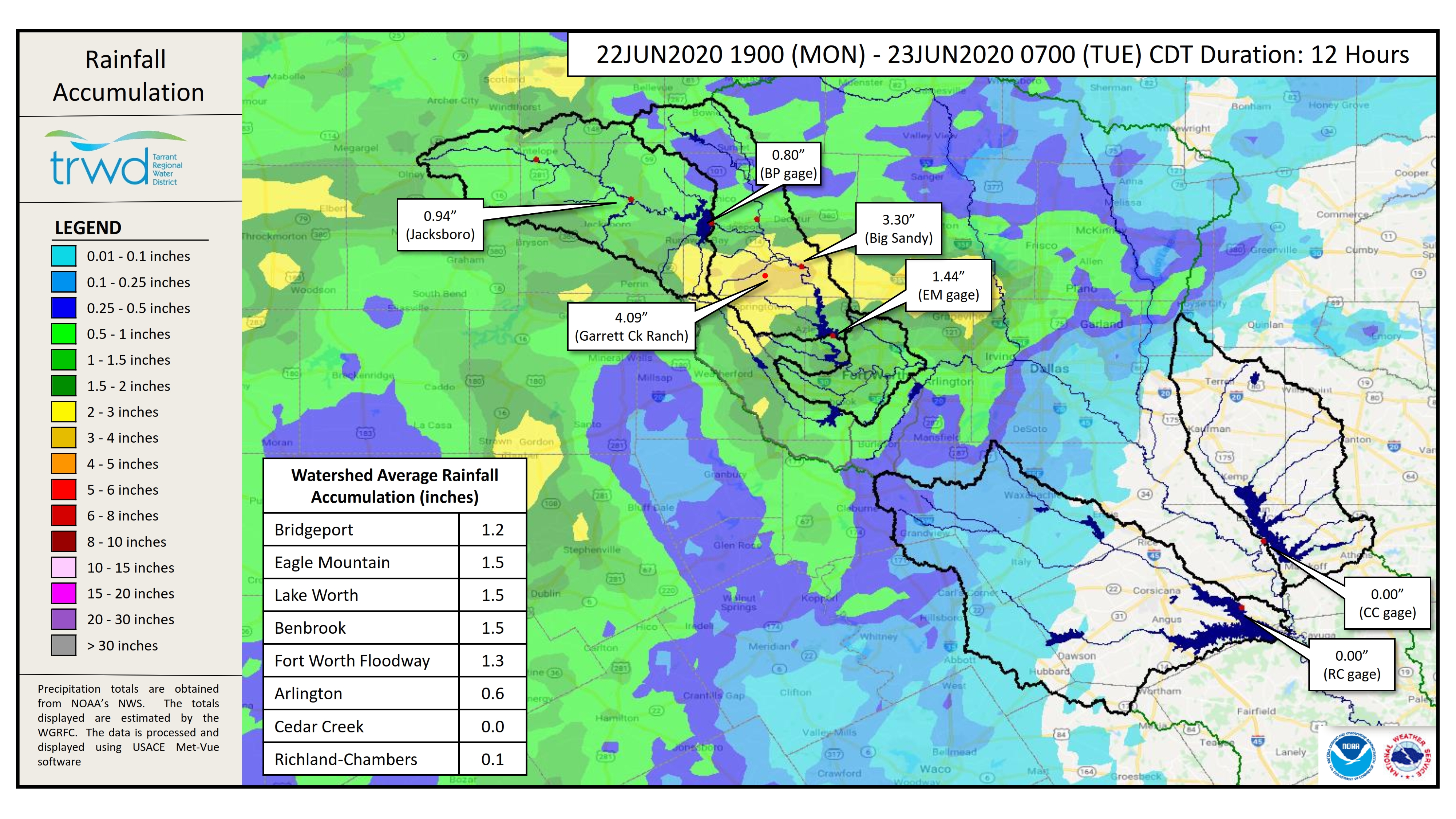 Graphic-2. NWS Guidance.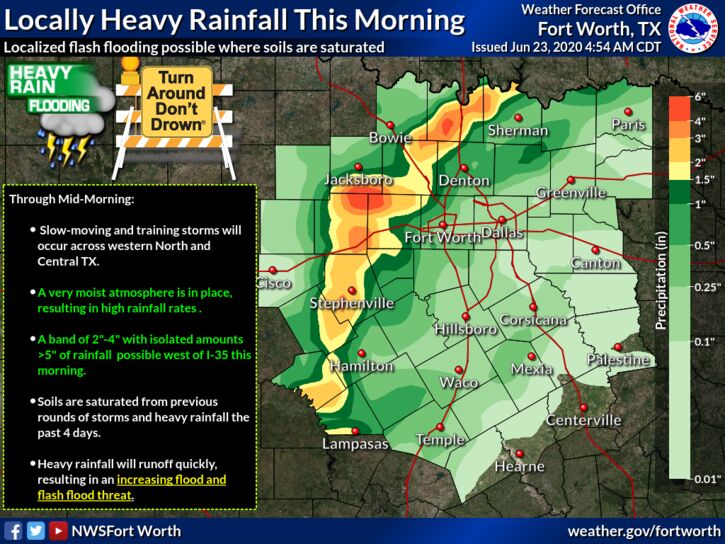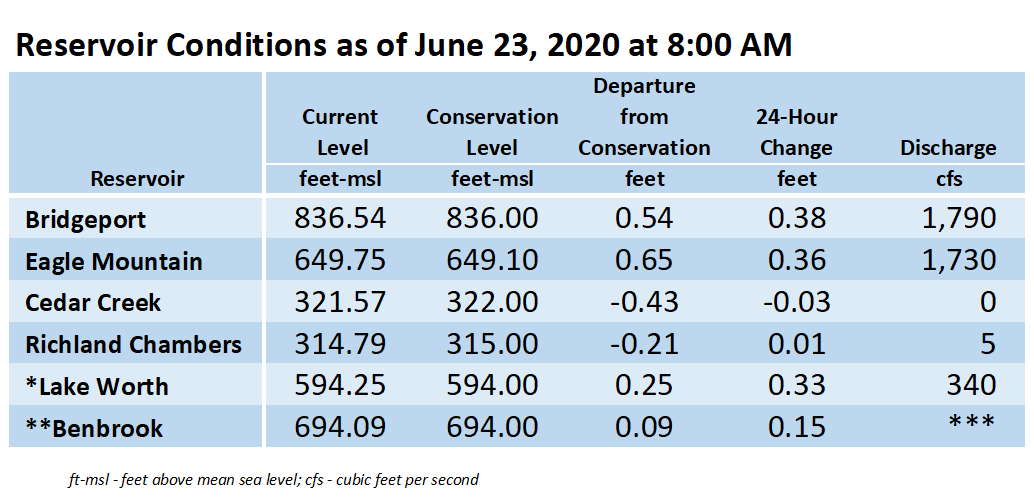 **Benbrook Lake is owned and operated by the U.S. Army Corps of Engineers.  ***See Benbrook Lake Home Page for current discharge. *Lake Worth is owned and operated by the City of Fort Worth.  See the City of Fort Worth news feed for updates on Lake Worth.
Please call the Flood Hotline for further information.
817-720-4296
If prompted to leave a message, the flood monitor on duty will return your message within 30 minutes.
Posted by DCT.