TRWD continues to monitor reservoir conditions 24 hours a day.  Currently there is a low level discharge from the Eagle Mountain overflow spillway; this will continue until the pool level drops below elevation 649.1.  Otherwise, there are no other flood discharges from the TRWD reservoirs at this time.  Additional updates to flood discharges will be posted here.
Weekend rainfall totals are shown in Graphic-1.  Much of the Bridgeport and Eagle Mountain watersheds received between 2 and 4 inches of rainfall over the weekend.   So far runoff has been minimal due to dry conditions earlier this month.  That is expected to change as additional rainfall this week is expected to more readily turn to runoff.  National Weather Service (NWS) guidance in Graphic-2 shows rain chances this afternoon and evening.  The remainder of the week is also expected to be active with rain chances nearly everyday.  With the TRWD reservoirs at or near full, staff will be watching this rainfall for potential impacts.  Please continue to follow the NWS and the River Forecast Center (RFC) for the latest information regarding the weather and river conditions, respectively.
Please be advised that forecasts and projections are subject to change, and TRWD reservoir operations are based on observed rainfall conditions.  The next update will come tomorrow morning.  Please check back.
Graphic-1. Weekend Rain Totals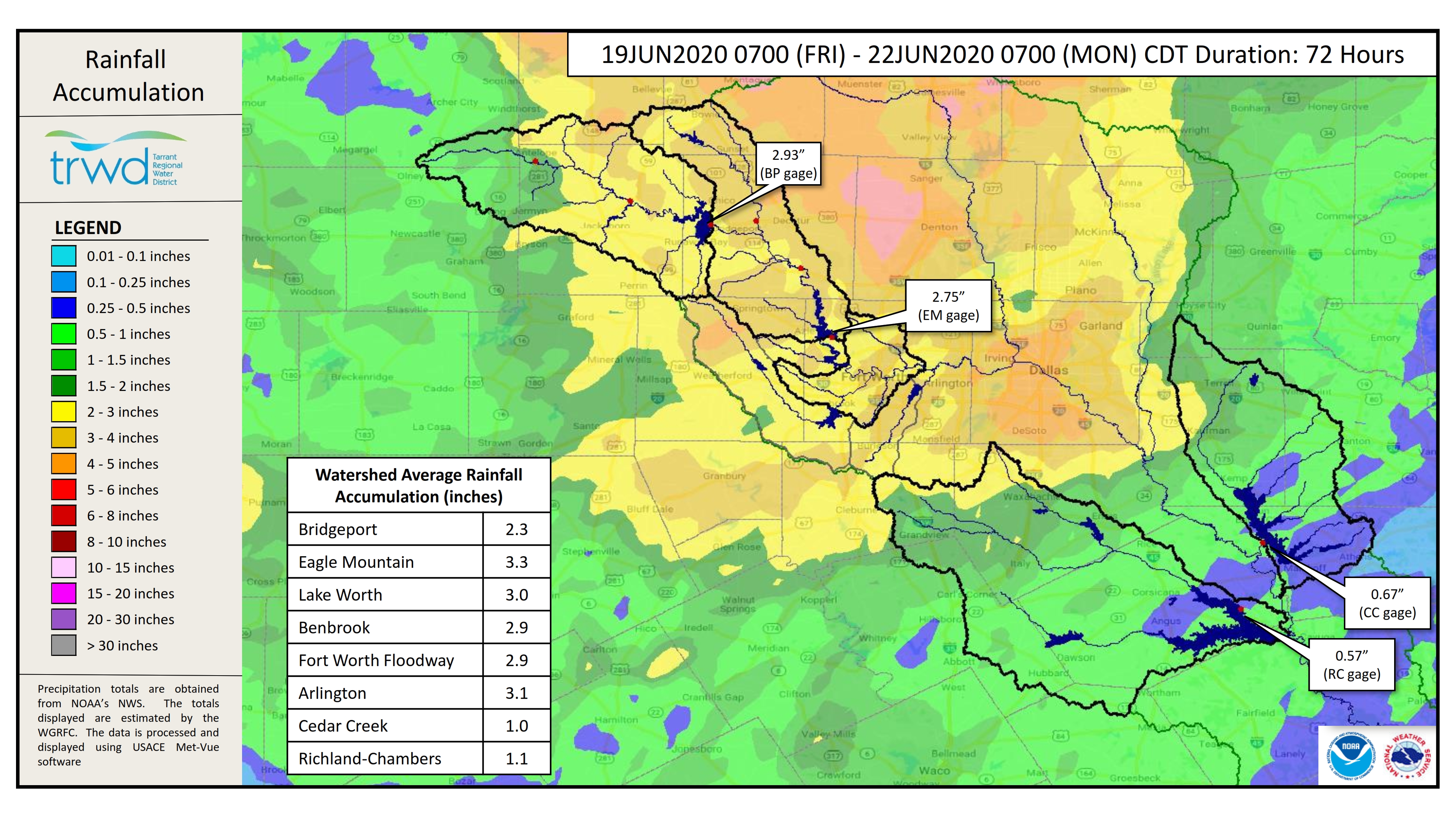 Graphic-2. NWS Guidance.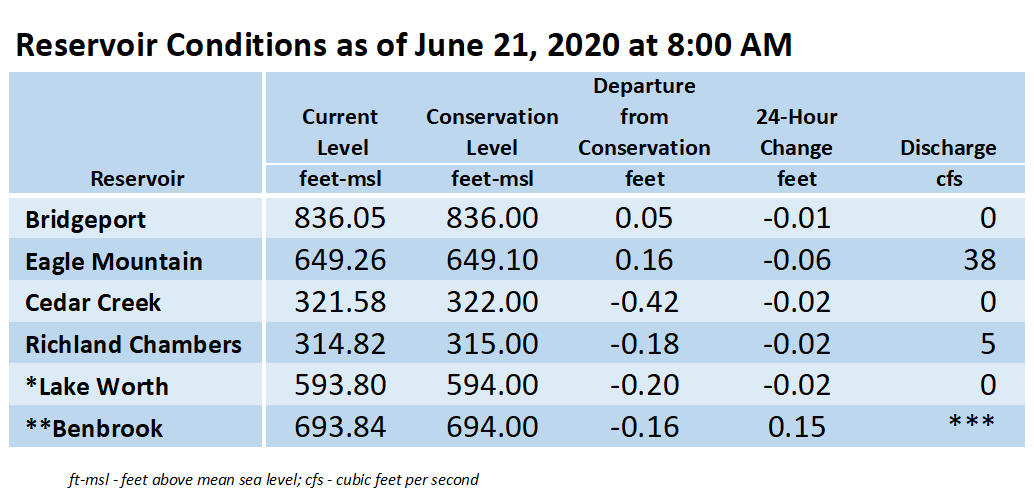 **Benbrook Lake is owned and operated by the U.S. Army Corps of Engineers.  ***See Benbrook Lake Home Page for current discharge. *Lake Worth is owned and operated by the City of Fort Worth.  See the City of Fort Worth news feed for updates on Lake Worth.
Please call the Flood Hotline for further information.
817-720-4296
If prompted to leave a message, the flood monitor on duty will return your message within 30 minutes.
Posted by CO.