The latest round of lake level projections are shown below.  You will also find:
Links to historical lake level plots
Last month's projections compared to what actually happened.
Lake levels are highly influenced by rainfall.  In general, recent rainfall totals have been below normal, leading to the falling lake levels.  The "From our Meteorologist" discussion provides insight into what could be expected this coming month in terms of rainfall chances.  Thank you for following the Lake Level Blog and check back next month about this time for more projections.
---
From our Meteorologist
Excessive summer heat will continue for North Texas through the end of July with highs remaining in the triple digits and lows only down in the low 80s each night.  Rainfall will remain mostly absent from the forecast through the end of July as well.
While the hot and dry conditions remain forecast through the end of July, the latest extended models are indicating a pattern change possible at the beginning of August that could bring some reprieve of the heat and some much needed rainfall as seen in the 8-14 day precipitation outlook from the Climate Prediction Center.  The upper level high pressure is forecast to break down and allow for upper level disturbances to push through and a chance of rain to return to Texas.
---
Projections
Lake Bridgeport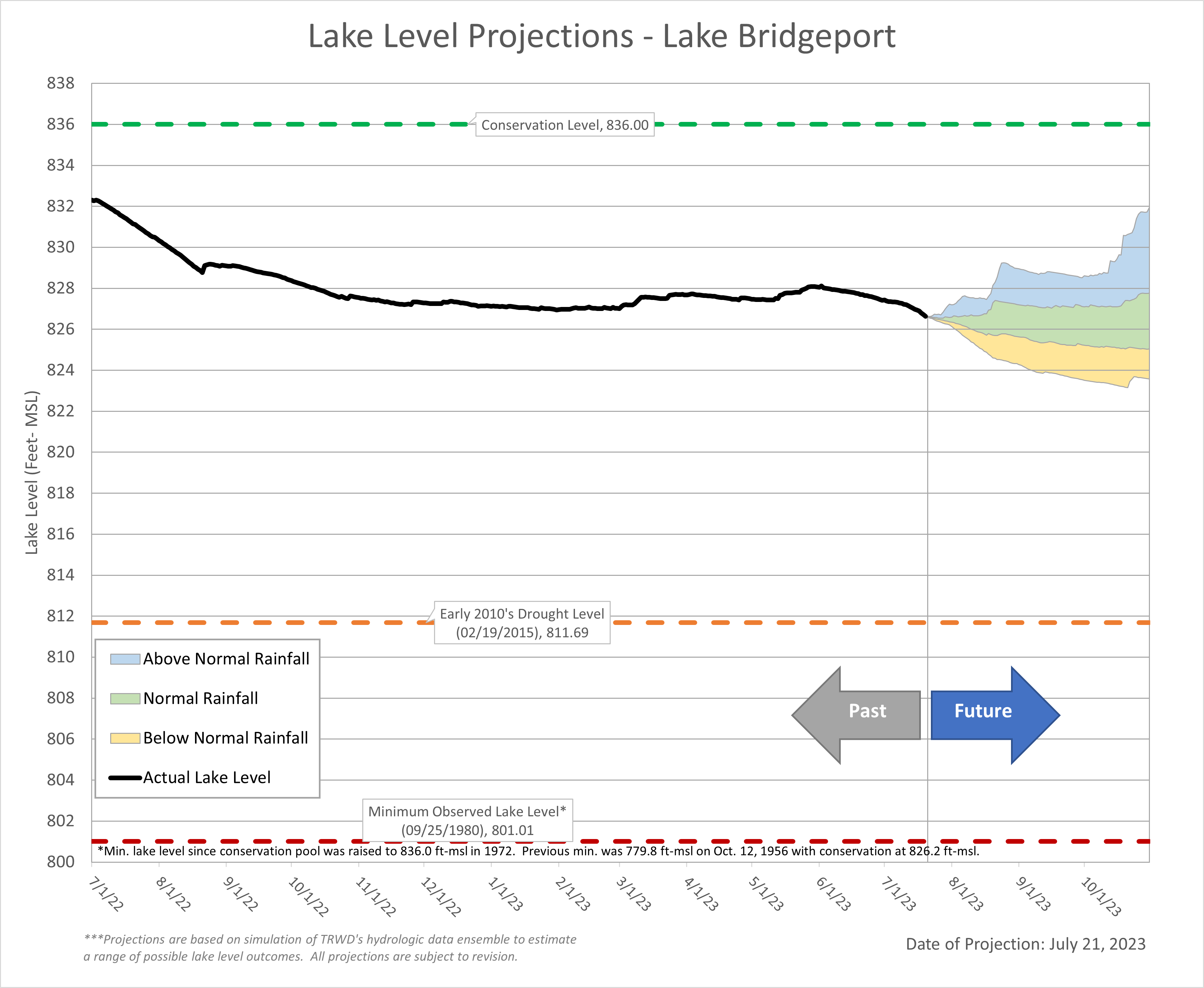 Eagle Mountain Lake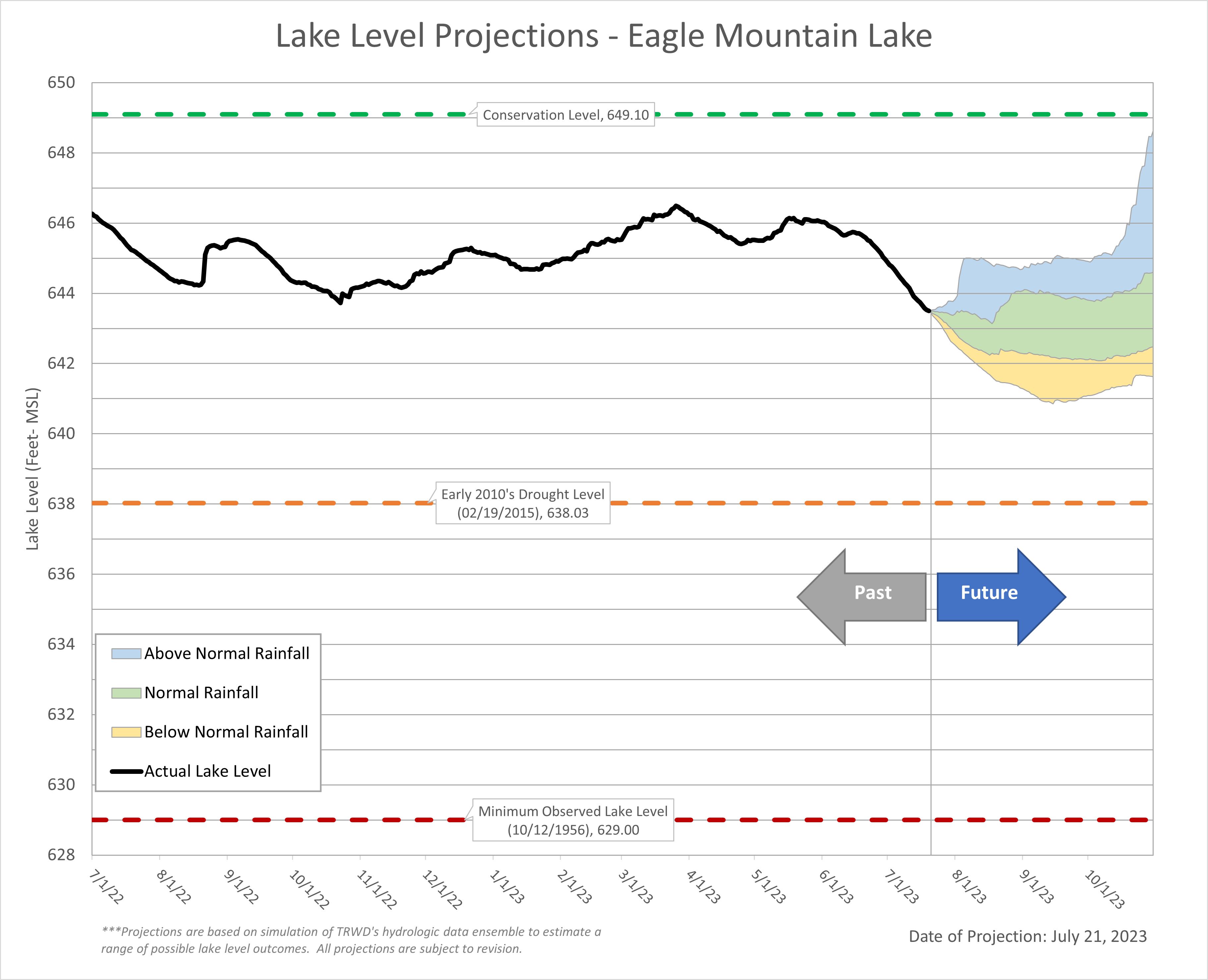 Last Month's Projection
Cedar Creek Lake
Richland-Chambers Lake