Rainfall totals for Tuesday and Wednesday are shown in Graphic-1 below. This rain generated a fair amount of runoff that continues to travel to the TRWD reservoirs.  Currently Eagle Mountain, Cedar Creek, and Richland-Chambers are making discharges to safely return the reservoirs to conservation level.  Discharge operations at Bridgeport will be initiated later today.  The weather outlook for the next 5 to 7 days is expected to be generally dry providing an opportunity to safely lower the lake levels without the threat of additional rain.  All TRWD reservoirs are expected to stay below 1-foot over conservation.  Current conditions at TRWD reservoirs are shown below.   TRWD staff will be monitoring conditions 24 hours a day.   Please be advised that forecasts are subject to change and TRWD reservoir operations are based on observed rainfall conditions.  This will be the last post until another impactful rain event returns to the forecast.  Until then, check TRWD.com and the Daily Report for the latest information on the TRWD reservoirs.
Graphic-1.  Observed Rainfall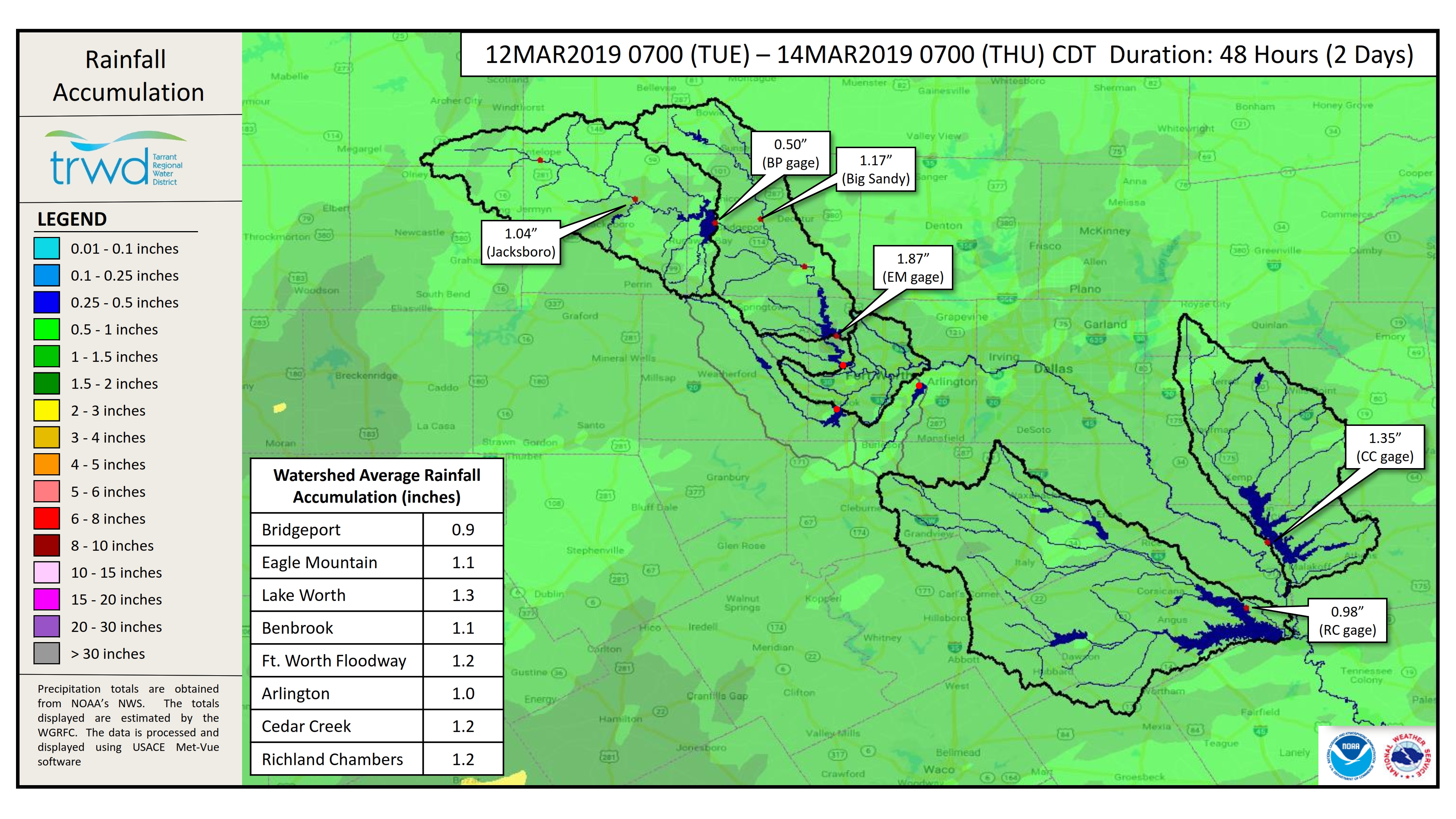 *Lake Worth is owned and operated by the City of Fort Worth.  See City of Fort Worth news feed for updates on Lake Worth.
Please call the Flood Hotline for further information.
817-720-4296.
If prompted to leave a message, the flood monitor on duty will return your call within 30 minutes.