There was rainfall in the TRWD watersheds over the weekend, see Graphic-1 below.  The majority of the rainfall came early Saturday morning and has had very little impact on the reservoirs.  More rainfall is in the forecast for the next few days.  Today and tomorrow are expected to be mainly scattered showers.  Tuesday night into Wednesday morning is the next chance for heavy rainfall, see National Weather Service (NWS) in Graphic-2.  After Wednesday, the remainder of the week into the weekend is expected to be dry.  Current conditions at TRWD reservoirs are shown below.   TRWD staff will be monitoring conditions 24 hours a day.   Please be advised that forecasts are subject to change and TRWD reservoir operations are based on observed rainfall conditions.  Additional updates will be provided here if conditions dictate, please check back.
Graphic-1.  Observed Weekend Rainfall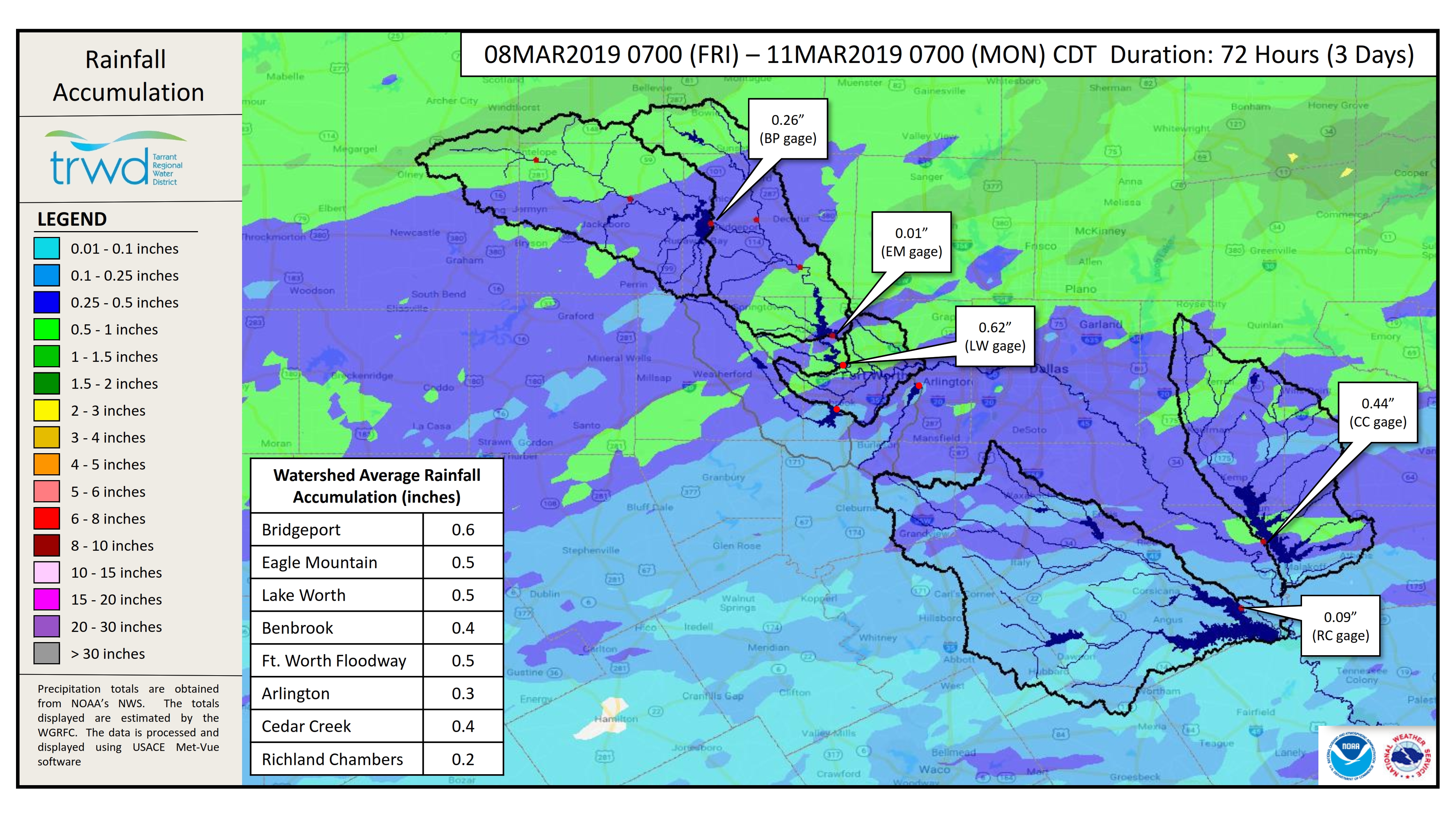 Graphic-2.  NWS Guidance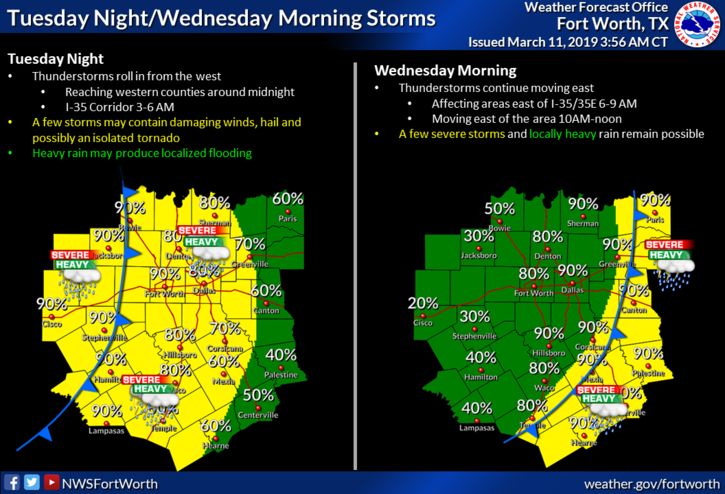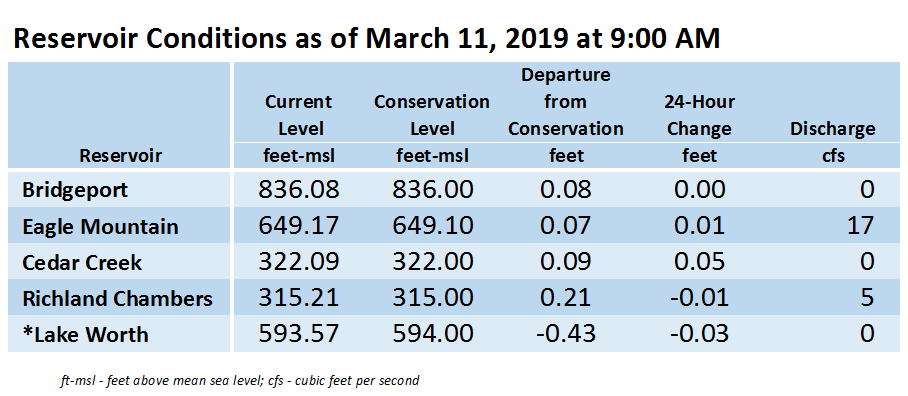 *Lake Worth is owned and operated by the City of Fort Worth.  See City of Fort Worth news feed for updates on Lake Worth.
Please call the Flood Hotline for further information.
817-720-4296.
If prompted to leave a message, the flood monitor on duty will return your call within 30 minutes.