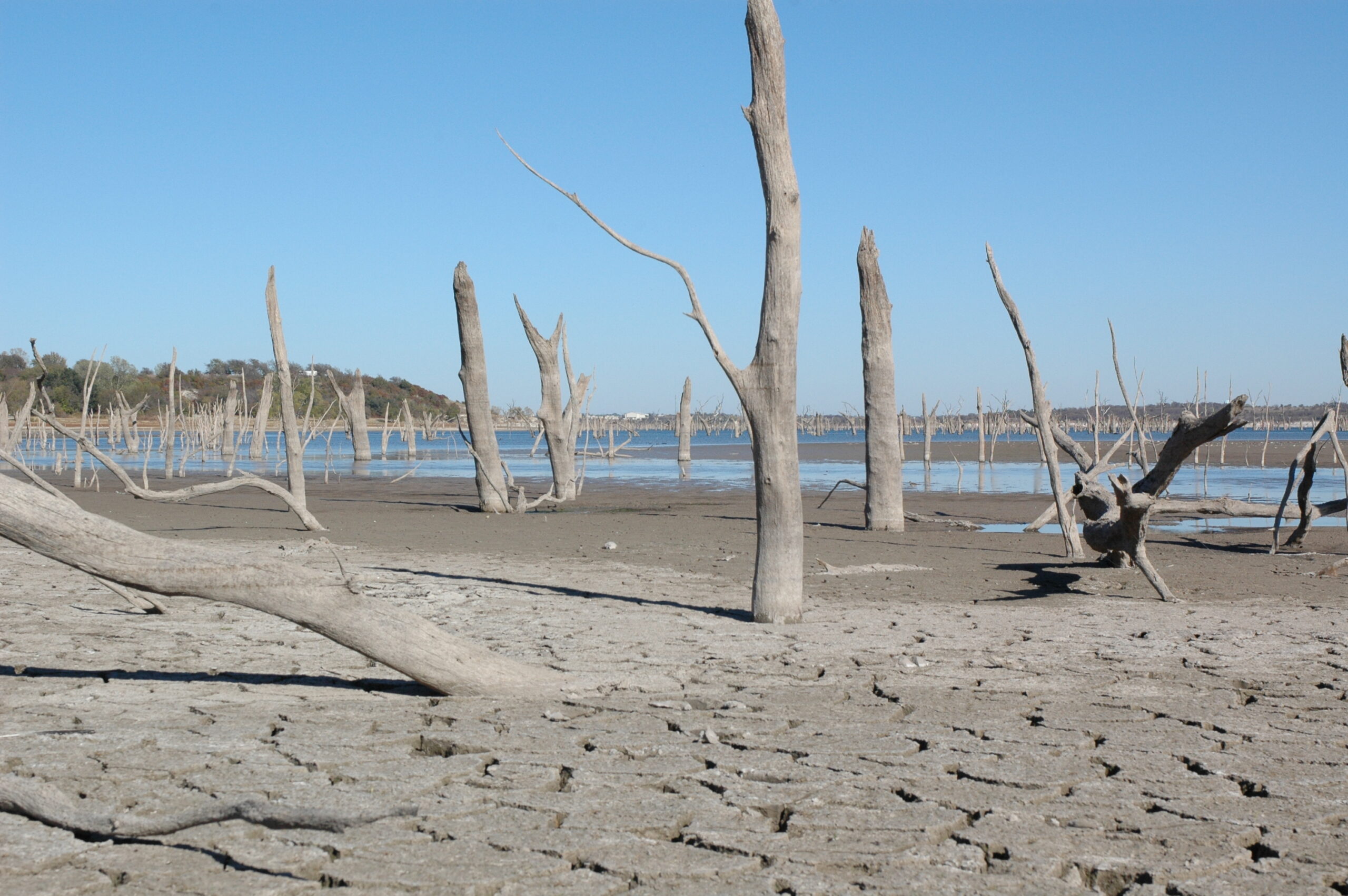 In May, it rained nine times, dropping 2.35 inches on the Fort Worth and Dallas area. While monthly rainfall was about 2.5 inches below normal, with an average temperature of 85 degrees, things were looking pretty good.
In June, things dried up. By Aug.22, only 1.25 inches of rain had fallen, far below the normal precipitation of about 7 inches. Making matters worse, for 45 days it was 100 degrees or more, and higher than 107 for 10.
Still, even with this simmering stretch of hot, dry weather – conditions that test the limits of any water supply system – the Tarrant Regional Water District says any chance of Stage 1 drought restrictions won't come until late in the year, if at all.
With storage capacity in TRWD's reservoirs hitting 82 percent on Sept. 8, officials say they're probably seeing the peak in water demand and are looking forward to fall and winter rains to recharge the water supply system.
"We've been fortunate," said Zach Huff, TRWD's water resources engineering director.  "We try to do a good job of moving water around where we need it. …. It's something we look at every day."
Make no mistake, it's been a challenge. The latest reports are pretty dry.
With a statewide average of 3.27 inches of rainfall and 84.3 temperature in June and July, 2023 has been the third driest and warmest since 2000, according to the Texas Water Development Board.
Locally, things have been particularly tough.
The temperature hit 100 degrees or more for 21 straight days at the end of July and into August; by Aug. 22 it had been 107 degrees for five days and three days it was 109 degrees, according to the National Weather Service.
Rainfall was scant. The last measurable rainfall in Fort Worth and Dallas was July 16, when a meager .32 inches fell on the area, according to the weather service.
As a result, North Central Texas is now in either a severe or extreme drought, according to the U.S. Drought Monitor map.
But Huff said the District – which routinely plans for that "non-rainy" day – prepared for this possibility and began moving water from its reservoirs earlier in the year in anticipation of these conditions.
TRWD pumped billions of gallons of water from the Cedar Creek and Richland Chambers reservoirs in East Texas and put it into Eagle Mountain Lake to the west of Fort Worth.
By concentrating its efforts on moving water into the West Fork, the TRWD has provided needed water for its customers while also preventing Eagle Mountain and Bridgeport from dropping to even lower levels.
"We take a comprehensive approach to managing this and anticipating and moving water to minimize the impact," Huff said.
When the hot weather in June, July and August started to smother the area, TRWD was ready.
Since regular rainfall in April, May and June near Cedar Creek and Richland Chambers left them at 91 percent storage in August, the District has been able to move 300 million gallons a day.
The District is taking 150 million gallons a day from Cedar Creek and Richland Chambers. In another sign of preparing for "non-rainy" days, a third of Richland Chambers' water is produced by the adjacent wetlands.
"We're moving a lot of water out of Richland Chambers that will be supplemented by the wetlands. That (wetland) water makes a significant impact," Huff said.
With its drier days hopefully behind it and October – historically the second wettest month of the year – just around the corner, Huff said the District is hopeful about a cooler and wetter fall and winter.
The National Weather Service is predicting El Nino conditions this year, which typically results in wetter-than-average conditions from southern California to along the Gulf Coast.
By winter, there is an 84 percent chance of a greater than moderate strength El Nino, and a 56 percent chance of a strong El Nino.
"Hopefully we'll get a little rain this month and in September then see a good recharge in October," Huff said.
The planning, no matter what happens, will continue.
"We're looking at the water supply reservoirs and modeling things. We are looking months and months out," Huff said. "Sometimes it's like steering a big ship and we slowly steer that ship in the right direction."
Visit the Lake Level Blog – Tarrant Regional Water District (trwd.com) to get the latest information on TRWD's lake levels.