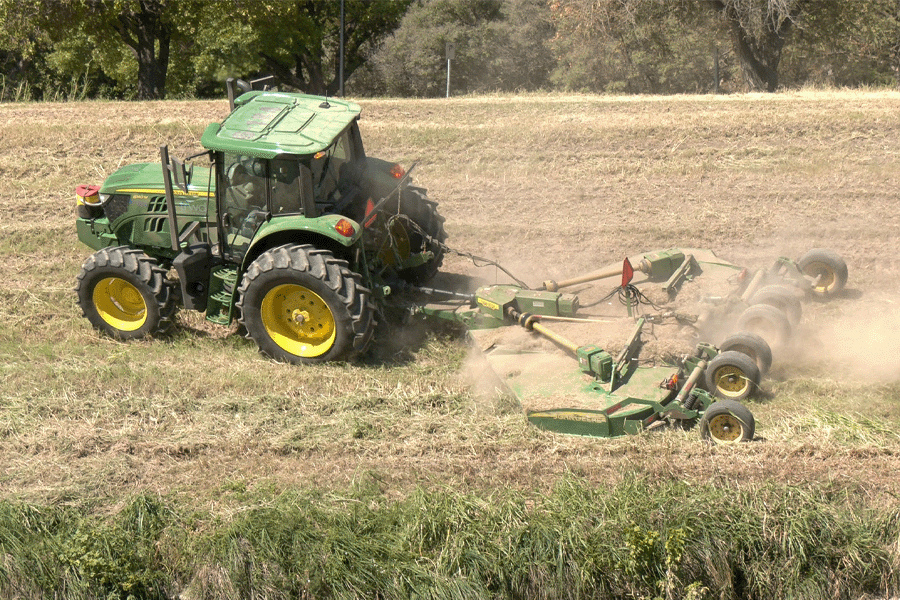 Every Spring, the Tarrant Regional Water District faces a unique challenge.
To keep its property properly maintained, TRWD needs to hire up to 20 seasonal employees each year to take care of its 2,000 acres of property along the Trinity River in Fort Worth.
And it's getting harder and harder to do. The past three years they haven't been able to hire enough employees.
As a result, this year, in an effort to meet its employment needs, TRWD is working with UpSpire, a company associated with the Presbyterian Night Shelter, to provide it with workers to keep up its parks, levees and trails.
At the same time, TRWD is implementing a unique, three-year program called LAUNCH Initiative, to train some of those workers in an effort to increase their marketability for jobs not only within the district, but with other employers.
Lisa Cabrera, TRWD's chief human resources officer, said working with UpSpire and starting the apprenticeship program supports the district's mission of enriching communities and improving the quality of life.
"We are excited about this opportunity to solve an employment challenge while, at the same time, contributing to TRWD's mission to enrich the community and improve the quality of these workers' lives," Cabrera said.
Kirsten Ham, UpSpire's vice president of workforce and career development, is looking forward to working with TRWD and praised its additional plans to create the apprenticeship program.
UpSpire, a for-profit, employment-based social enterprise program, hires people who have experienced homelessness or face other employment challenges, such as lack of education or a criminal record.
"It is rare to see an employer commit to long-term training and educational opportunities and pay for it," Ham said. "I think that is what is unique about TRWD's model. I think it's smart and I'm excited to see where it goes."
TRWD plans to kick off the new employment program in March.
UpSpire will initially provide TRWD with the workers.
The workers will primarily work along the 29-mile-long Fort Worth floodway and Marine Creek Lake. They will perform typical "farm hand" tasks such as mowing, operating equipment, building fences, forestry and light welding.
The UpSpire employees selected for the LAUNCH Initiative program will work 40 hours a week at $18 an hour with benefits. Thirty hours a week will be labor-intensive on-the-job training, with 10 hours per week focused on education.
Initial training will be provided by TRWD, but the second and potentially third years of instruction – leading to certifications in such things as welding, mechanics and equipment operation – will include courses provided by Tarrant County College.
Not everyone who completes the LAUNCH Initiative program – which is also open to individuals who are not UpSpire employees – will be offered a job at TRWD. But they can use their education to seek other employment.
Darrell Beason, TRWD's chief operations officer, believes this program can be a "win-win" for the district and for those participating. TRWD will get some quality employees out of it while providing a helping hand to others.
"If we can get this program to work it will be a blessing for us and hopefully give some folks who have had a tough life a chance at a career," Beason said. "I think it serves a greater good."
TRWD provides water to 70 North Central Texas cities including Fort Worth, Arlington and Mansfield. Another major customer is the Trinity River Authority. It also manages the floodway in downtown Fort Worth.