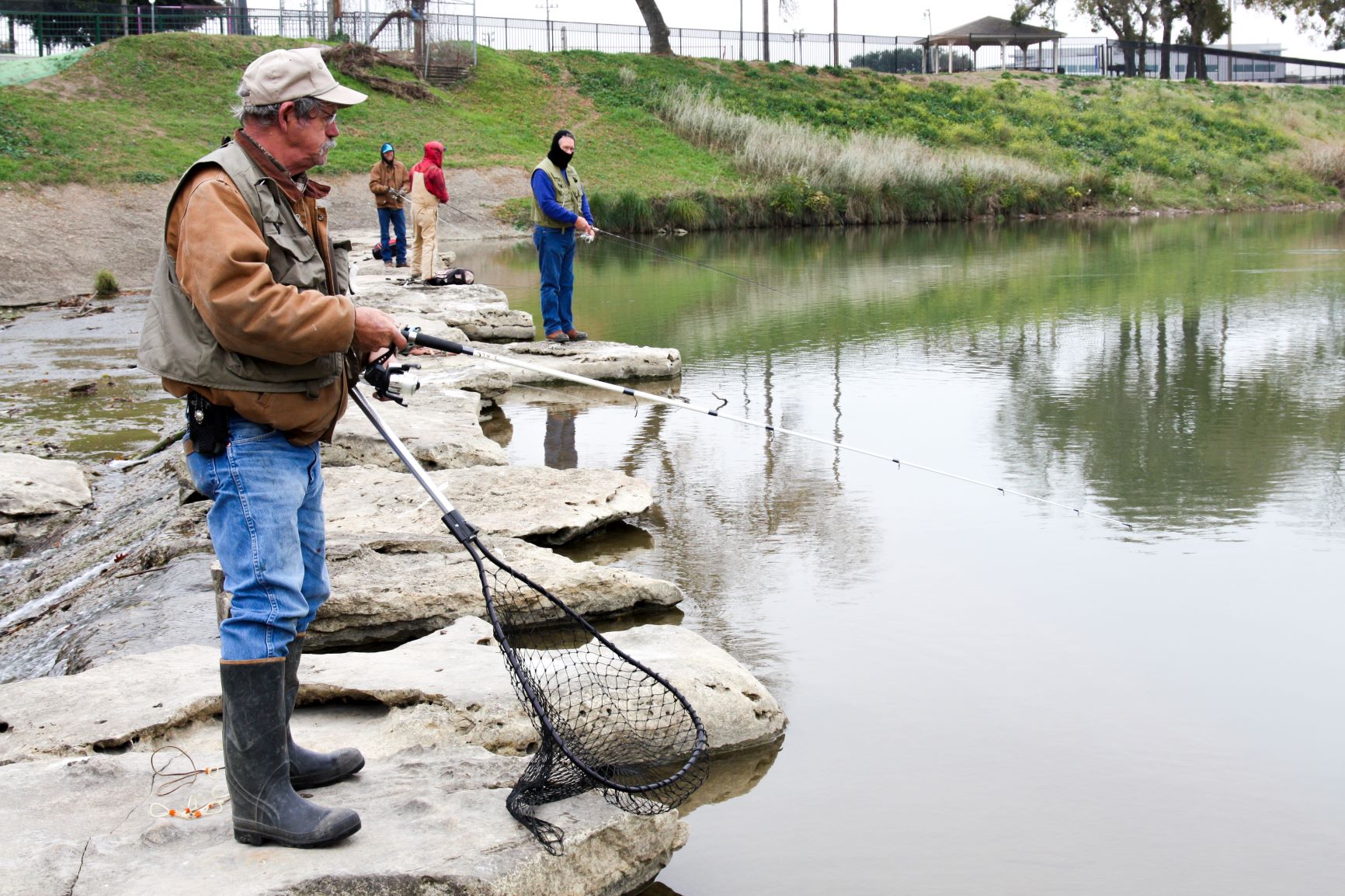 The TRWD Trout Season kicks off Thursday, December 10 at two locations along the Trinity River. Choose your location of either Trinity Park or River Park, and spend the morning fishing along the Trinity River.
If you want to try a new outdoor recreational activity before the year is over, look no further! This event is free to the public, and the riverbanks provide plenty of great locations to social distance and participate.
Rainbow Trout are one of the easiest fish to catch, and we would love to see you there! Can't make it on December 10? Don't worry! The fish will be biting all weekend long.
Trout Season FAQs:
Do I need a fishing license? Yes, all persons 17 and older must have a fishing license as required by Texas Parks and Wildlife. For more information on how and where to purchase a license, visit their
Where are the trout released? There are two locations where the trout are released into the river. The two trailheads provide ample parking and access to the riverbanks. For more detailed directions, visit our Urban Fishing page.
Where do the trout come from? The trout make their way from a hatchery in Ava, Missouri.
Are the trout safe to eat? Yes! The trout are safe to eat.
How many trout are released into the river? Stockings are measured by the number of pounds released. The pounds released vary from 900 – 1800 pounds. The trout generally weigh a pound each. However, a few larger trout are released at TRWD Flyfest for the Big Trout competition. The trophy fish for this final release of TRWD Trout Season range anywhere from 1 to 5 pounds per trout.
Is there a limit on how many trout I can catch? Texas Parks and Wildlife limits the amount of fish you can bag to 5 per day. But feel free to catch and release all day.
What if I can't make it on the day and time of the release? No problem, while some of the fish are caught within the first few hours of being released, it takes up to 48 hours for the fish to adjust to their new surroundings and resume their normal feeding pattern. This acclimation process creates optimal fishing conditions throughout the following week. However, the fish will survive in the river throughout the TRWD Trout Season as they make their way downstream.
What if it rains? The fish will still be released into the river.
To stay up-to-date on everything TRWD Fish the Fort, like our page on Facebook.