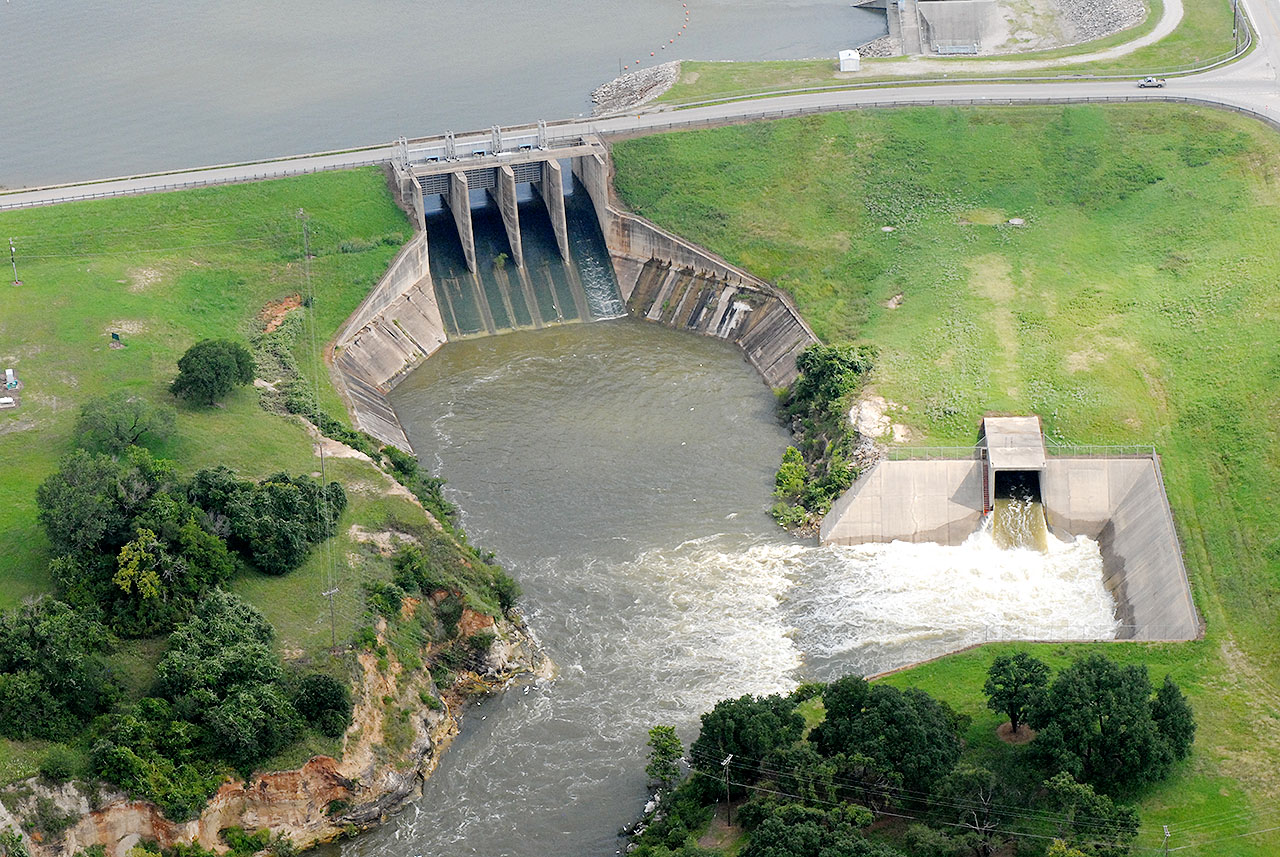 Innovative measures will extend the life of the 90-year old dam
This spring the Tarrant Regional Water District (TRWD) will build a 265-foot-long wall into the Eagle Mountain Lake Spillway Dam in a proactive effort to upgrade and extend the life of the 1930's era dam.
The spillway dam is not under any structural strain and by and large "is working great," said Louie Verreault, TRWD's dam and levee safety manager.
But the district feels now is the time to do some forward-looking maintenance to protect the dam's sandstone foundation, he said.
"We are very proactive in these situations and want to stay ahead of any potential issues that could happen down the road," he added.
Work is expected to begin in February. Traffic along Wells Burnett and Ten Mile Bridge roads is not expected to be greatly impacted during construction.
TRWD's board approved this construction project at its Dec. 14 meeting at a cost of $2.1 million.
"This method has only been around for about 12 years, so it's relatively new and innovative," Verreault said. "This is being done as part of our checkup for these structures. We want the public to know that we are taking care of our spillway dam infrastructure."
TRWD will host a project open house on February 1 from 6 to 7:30 p.m. at the Azle Public Library, located at 333 W. Main Street, Azle, TX 76020.