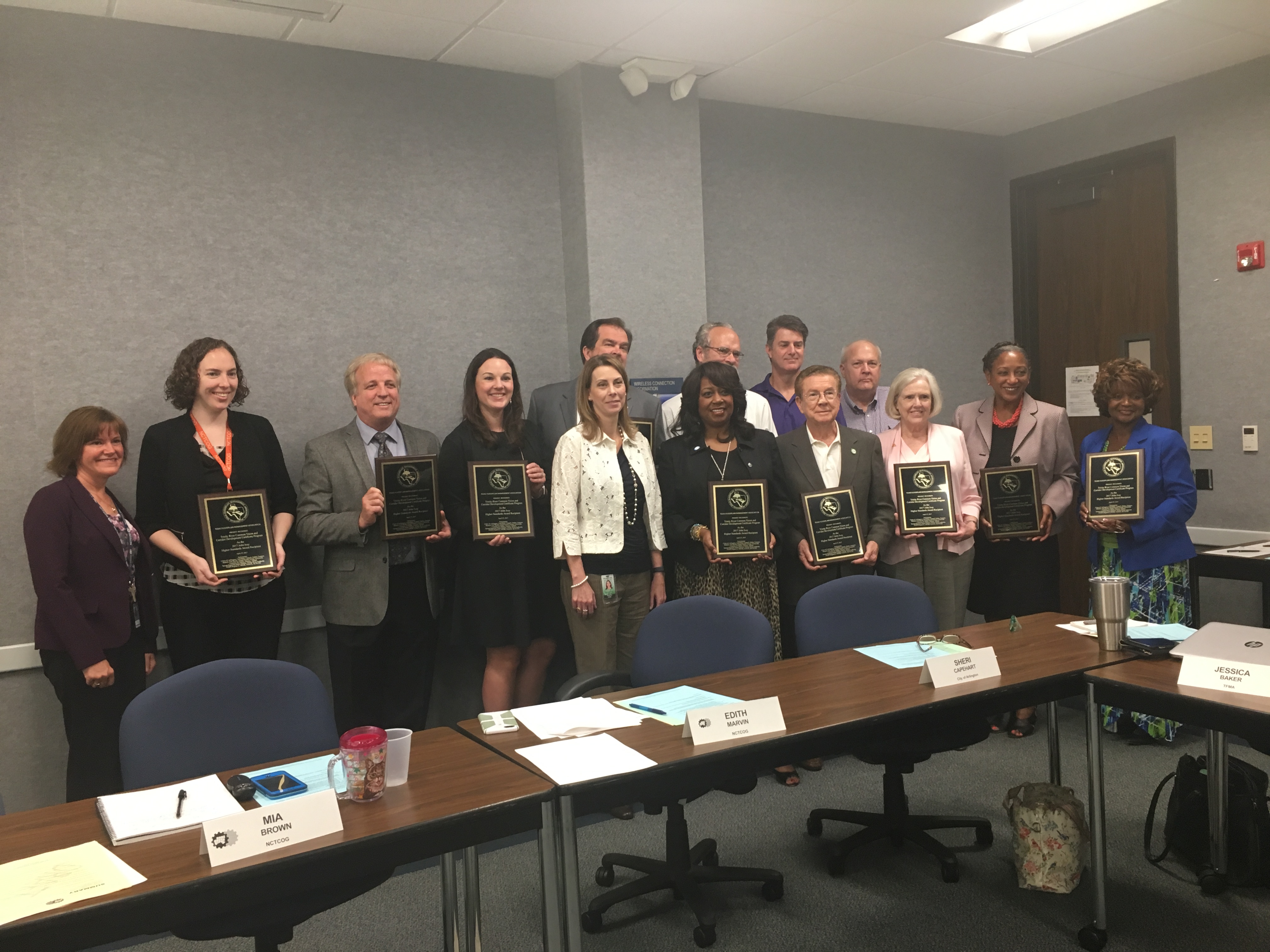 In September, TRWD board member Leah King accepted the 2017 John Ivey Higher Standards Award on behalf of TRWD. The award honored the district's efforts to address flood damage reduction with the Trinity River Common Vision and Corridor Development Certificate program.
The program won the award for its successful long-term cooperative efforts to address flood damage reduction by establishing and enforcing higher standards for development along the Trinity River corridor.
The Trinity River Common Vision program is a partnership that dates back to the mid-1980's. The program has the main goal of stabilizing flood risk along the Trinity River Corridor, while allowing development to continue without reducing flood storage capacity.
TRWD is a member of this program along with the cities of Arlington, Carrolton, Coppell, Dallas, Farmers Branch, Fort Worth, Grand Prairie, Irving, and Lewisville; the counties of Dallas, Denton and Tarrant; Trinity River Authority; Federal Emergency Management Agency Region 6; Texas Water Development Board; The North Central Texas Council of Governments; and the U.S. Army Corps of Engineers.