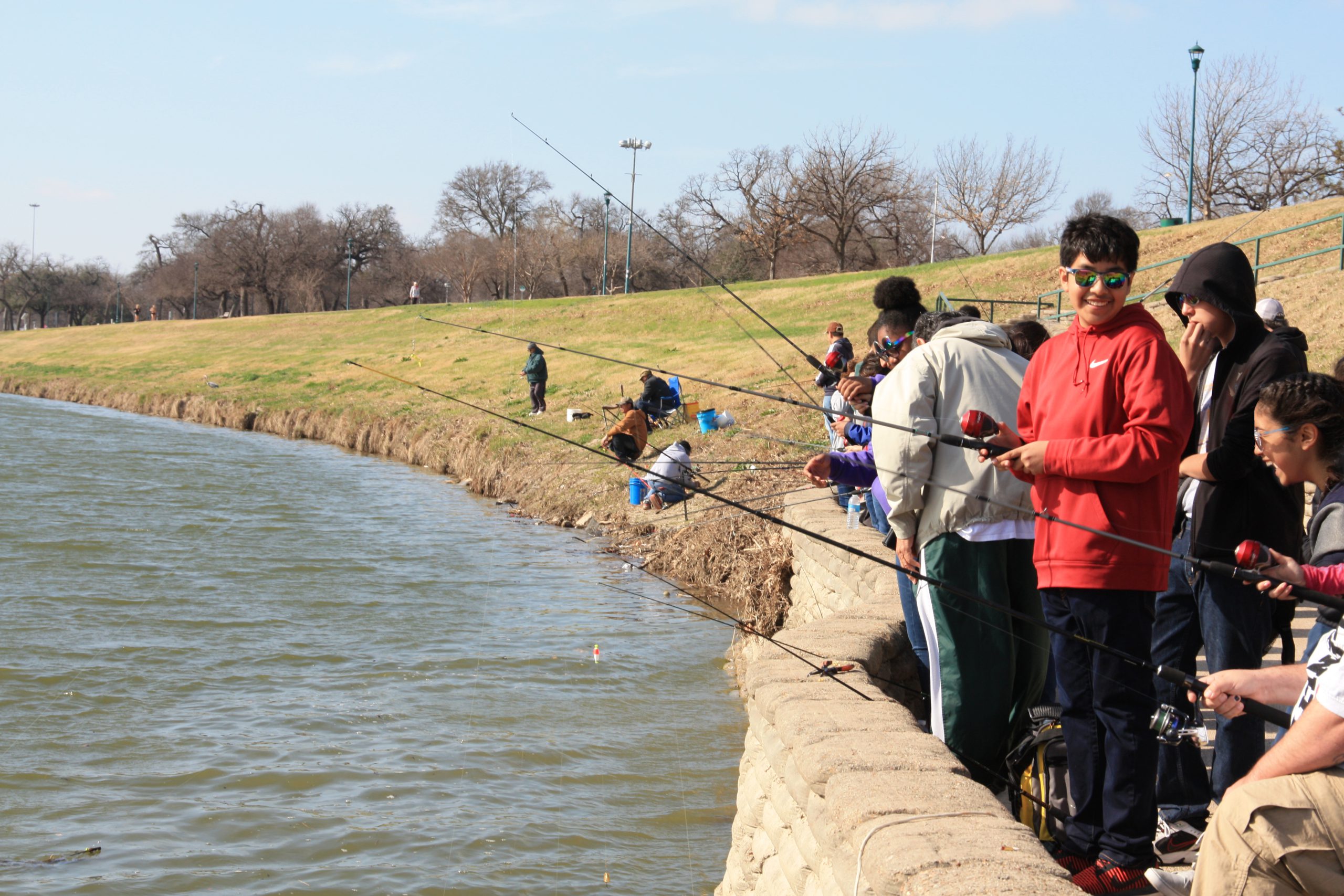 Over the next four months, Tarrant Regional Water District (TRWD) and Texas Parks and Wildlife (TPWD) will host six trout stocking events along the Clear Fork of the Trinity River in Fort Worth.
The first event will feature two stocking sites, and be held on December 15 at both Trinity Park and River Park.
The season will conclude on March 11 at River Park with TRWD Flyfest, an annual family-friendly event that features trout stocking competitions, food and entertainment for the whole family.
TRWD and TPWD have hosted the annual trout stockings in Fort Worth for more than 30 years.
For more information on the stockings, visit www.trinitytrailsfw.com/fishing.
December 15, 2022 – Trinity Park & River Park – TRWD
January 3, 2023  – Trinity Park – TPWD
January 10, 2023 – River Park – TPWD
February 7, 2023 – Trinity Park – TPWD
February 8, 2023 – River Park – TPWD
March 11, 2023 –  River Park – TRWD FlyFest