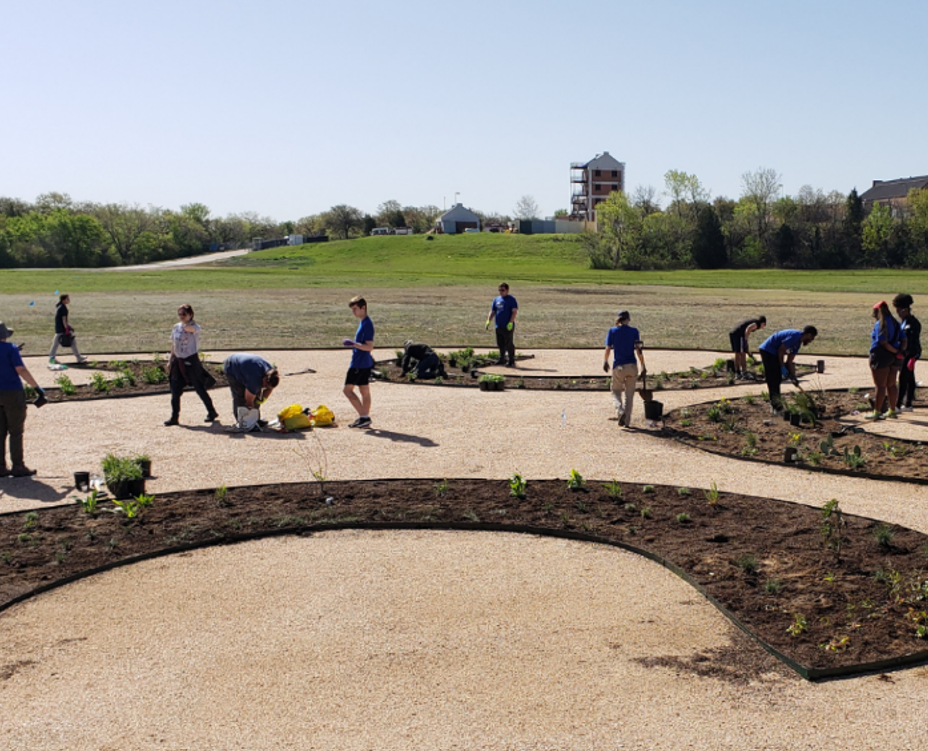 TRWD Conservation team is supporting public education and outreach through the Save Tarrant Water Conservation Treasures Program.
Conservation Treasures assists in the creation and development of outdoor spaces to encourage public interest in water conservation, sustainable landscaping practices and local native, drought tolerant plants.
Arlington Water Utilities and TRWD are working with local conservation stakeholders and community groups to restore native prairie and wildflowers on 2.75 acres of land adjacent to the Lake Arlington dam. The Lake Arlington Native Plant and Pollinator Garden kicked off this spring with 20 volunteers to help plant over 400 plants in 2,000 square foot of native plant beds.
In May, TRWD partnered with staff and families from Child Care Associates, a non-profit child development program, to build outdoor water conservation features at their Fuller preschool facility in Fort Worth. TRWD installed a gutter system and two rain barrels to harvest rainwater from a garden shed for their vegetable beds.
TRWD also led volunteers in building a mulched platform for their new garden and a Texas native pollinator garden at their front entrance. In addition, TRWD will help staff paint a water-themed educational mural later this month and adding a water-wise flowerbed to the garden this fall.