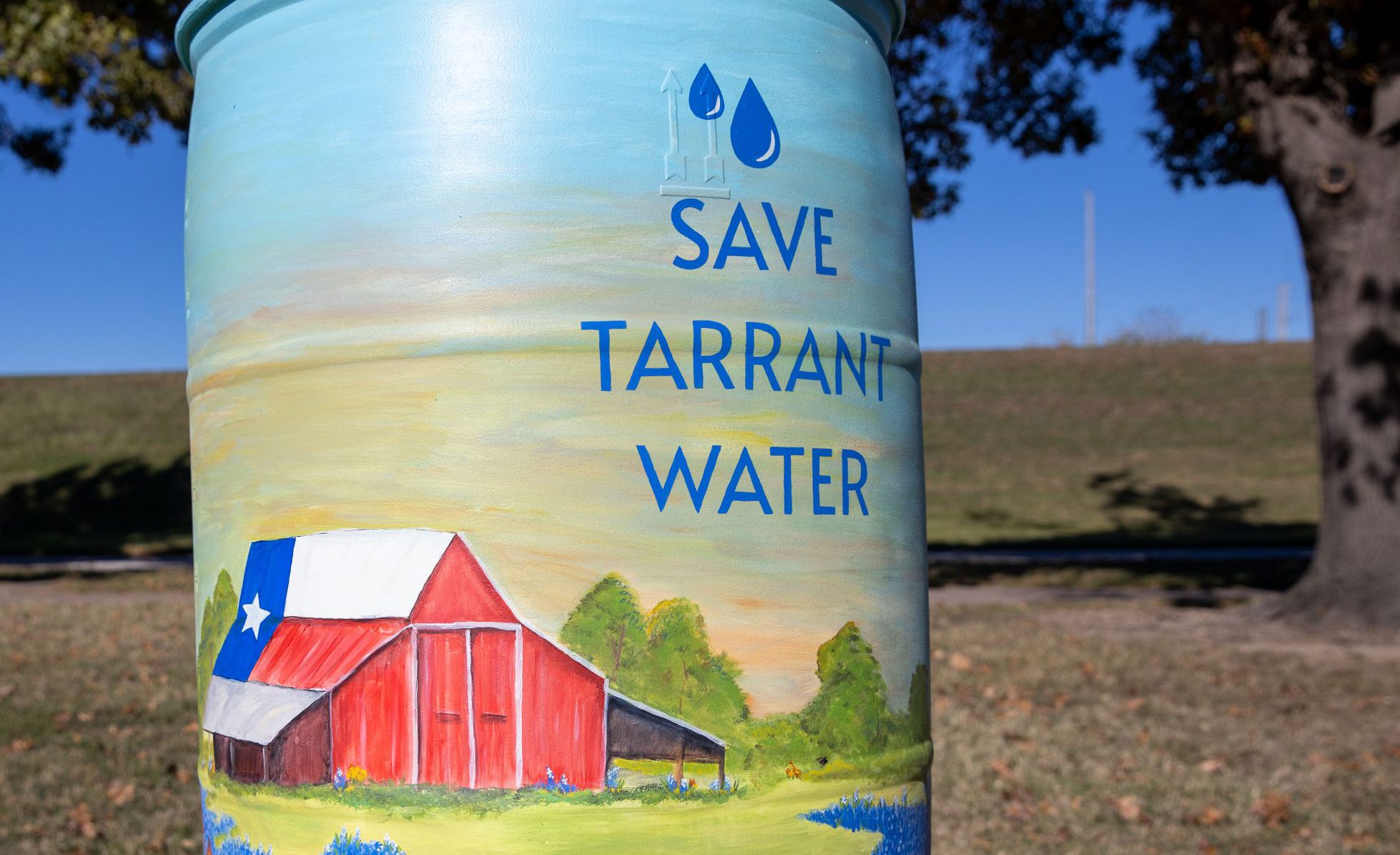 The kitchen faucet has a small drip.
In the bathroom, the toilet flap leaks, causing the tank to repeatedly refill.
Outside, a pinhole in the copper tubing of the sprinkler sends water bubbling up in a small geyser.
While none of these seemingly dinky water leaks may seem like much, they can add up to hundreds of gallons of wasted water each day.
To help consumers conserve water, and cut down on their bills, the Tarrant Regional Water District has developed a robust education program that includes an ad campaign, virtual classes, social media and newsletters.
TRWD's outreach has been so successful that the U.S. Environmental Protection Agency recently awarded it a 2022 WaterSense Excellence in Education and Outreach Award for helping people conserve water.
"It's a very competitive program and a great honor to get recognized for the efforts that we are making to help our communities," said Dustan Compton, TRWD's conservation manager.
"We are grateful to be a WaterSense partner and for the associated program support, which allows us to boost our water conservation efforts and those of our customer cities," Compton said.
The Tarrant Regional Water District provides water to 70 North Central Texas cities including Fort Worth, Arlington and Mansfield. Another major customer is the Trinity River Authority.
WaterSense, a voluntary partnership program sponsored by the EPA, is both a label for water-efficient products, programs and homes and a resource for helping consumers learn ways to save water.
Since 2006, more than 2,100 WaterSense partners and 40,000 models of water-efficient plumbing and irrigation products have helped consumers and businesses save 6.4 trillion gallons of water – enough to supply all households in the United States with water for eight months, the EPA said.
Locally, conservation plays a major role in TRWD's water planning strategy. The District estimates water conservation efforts saved 20.7 billion gallons of water in 2021 – 14.8 billion gallons in indoor usage and 5.9 billion gallons outdoors. All of this while the area's population grew to 2.3 million.
The nearly 21 billion gallons of water saved is the equivalent of 35 percent of the capacity of Eagle Mountain Lake, one of the district's four reservoirs.
Compton said 10 percent of homes have leaks that waste 50 gallons a day.
"I think people are surprised that a little drip that has been going on for a long time eventually gets larger and those drips add up," he said.
To help consumers save that water, TRWD promotes using more efficient water fixtures. It also offers, along with others, Fix-a-Leak virtual classes where a master plumber offers advice on how to address plumbing woes.
It also spreads the word on conservation through its Save Tarrant Water website that offers sprinkler inspections, weekly watering tips and water-conscious landscaping advice.
In the last fiscal year, the District helped facilitate 2,000 sprinkler inspections, up from 1,700 the previous year, Compton said. He said the winter is the best time to get on the list for an inspection.
"All that adds up and if 10 percent of homes are leaking 50 gallons a day that's millions of gallons of water a year that can be saved," Compton said.
"Really, at its core it's about water conservation. It's the impetus of the whole program," he said.