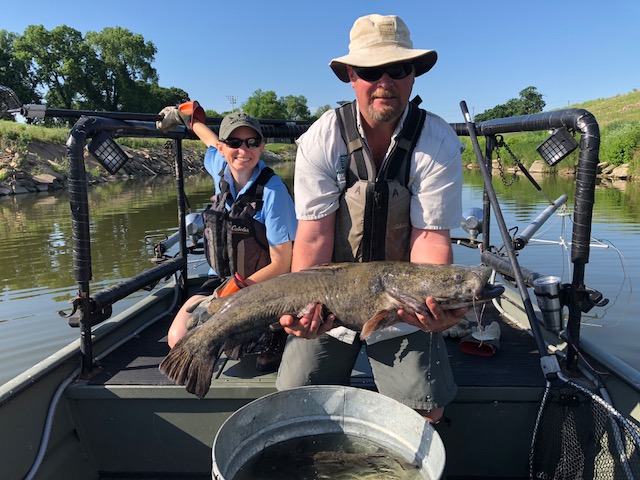 Need a place to go fishing this summer? The Texas Parks & Wildlife Department (TPWD) has you covered! TPWD and Tarrant Regional Water District (TRWD) are collaborating on a fish study that was performed by TPWD on the Trinity River Monday, May 14.
TRWD provided river access for TPWD to do some electrofishing to help determine what species of fish are commonly found in the Clear Fork and West Fork of the Trinity River. TPWD surveyed four different locations that are also known TRWD Kayak Launch sites.
The data will be used to enhance fish habitat, strengthen native fish communities and improve recreational fishing opportunities in the future. TRWD has been promoting urban fishing for the past 30 years, and through collaborating with TPWD hope to improve recreational fishing using this data.
We are hooked about this because tomorrow – June 2 – is free fishing day in Texas, which means you can fish in any public body of water without a license!
To learn more about this event, check out the TPWD page. Catch-and-release fishing is recommended in these locations, and you have the opportunity to snag some Largemouth Bass, Blue and Flathead Catfish, sunfish, and more.
Get out on the water, have a reel good day and enjoy time #fishingthefort!