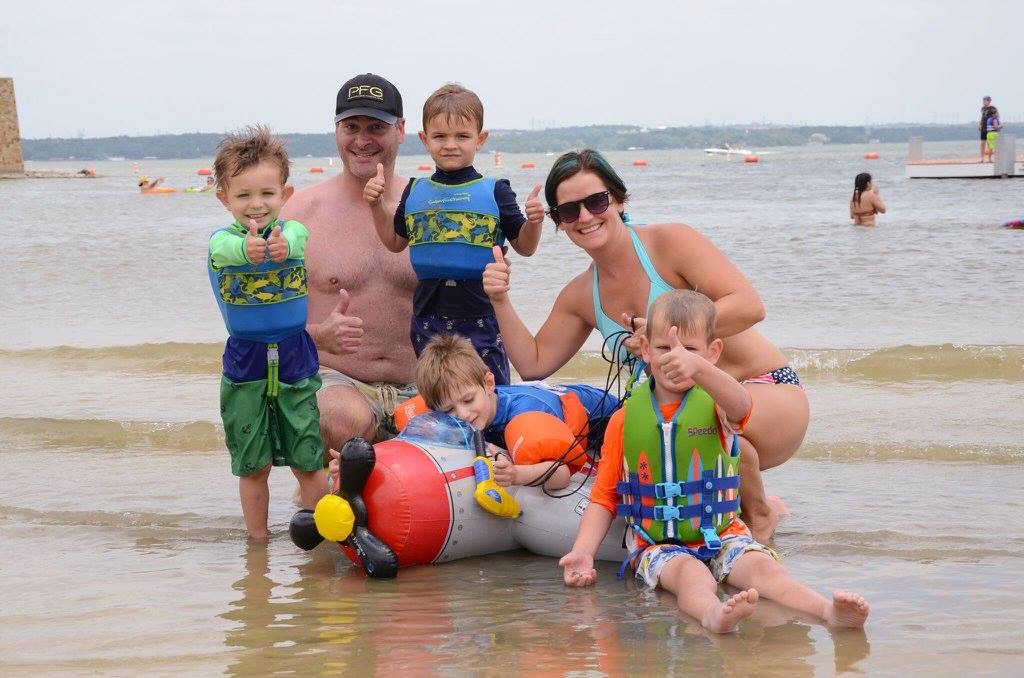 A beautiful, white sand swimming beach here in Fort Worth? You better believe it!
Being less than two weeks away, the official countdown has begun for Twin Points Park's opening day. The adventure begins Saturday May 26, and we couldn't be more excited. Opening at 10am, guests can expect a full day of fun in the sun, and to wrap it up at 9pm with a traditional firework display. Whether you enjoy beachside chilling, arts and crafts, swimming or life-sized lawn games, we've got something for you.
Visitors wishing to view just the fireworks display will be given FREE ADMITTANCE after 8pm for the show. Fireworks begin at 9pm, so make sure you get there in time to snag a sweet spot. Grab your swimsuits and towels, chairs and sunglasses, friends and family and come enjoy a fun-filled day to kick off your #bestsummerever.
Not sure what you are missing? Check out these photos from last year or join the fun on Facebook.