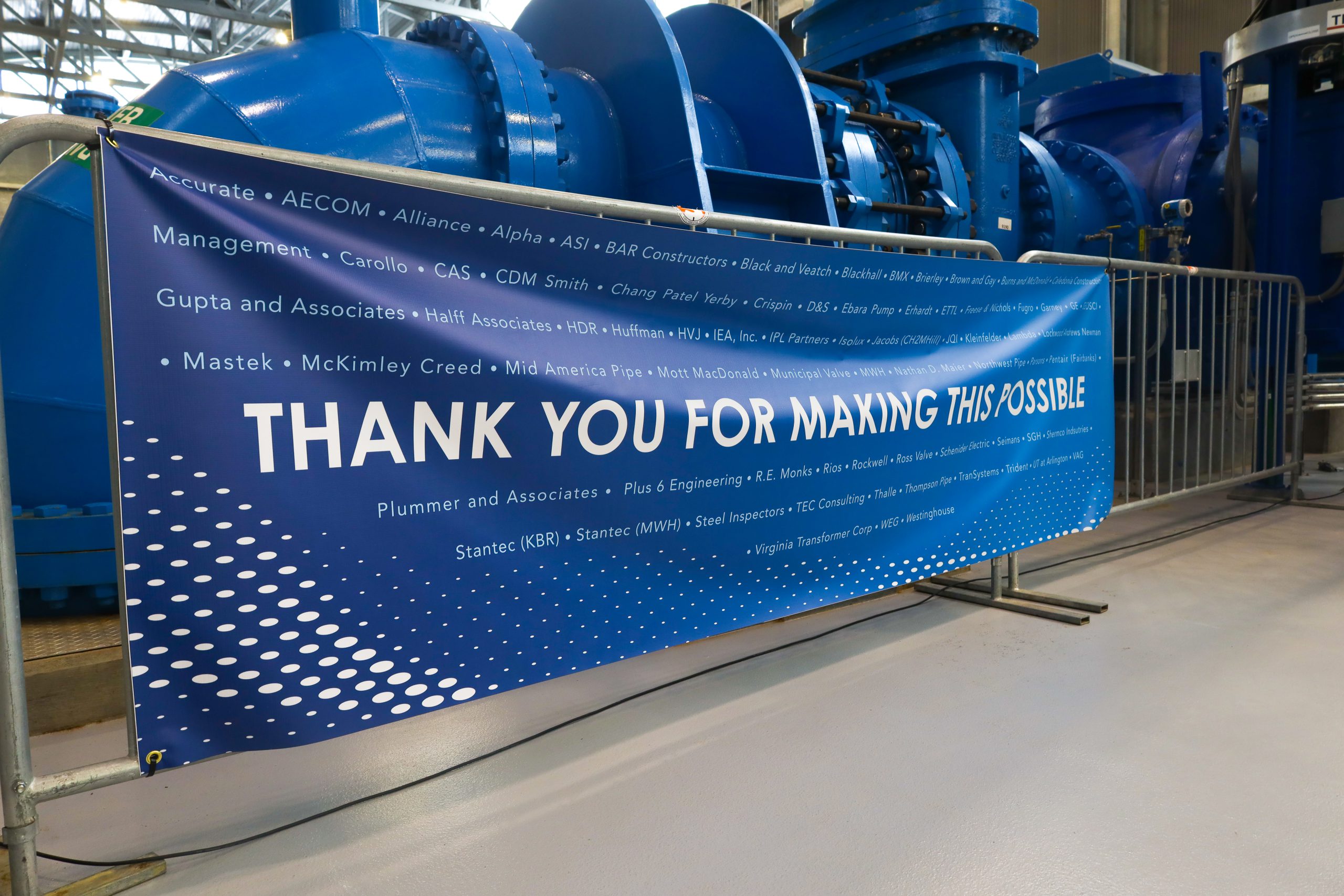 Celebrating the planners, innovators, designers, builders… all the people who took the vision of the Integrated Pipeline (IPL) and made it a reality. Hats off to you for helping to secure a water supply for the future residents of North Texas.
"It is thrilling to make an impact that will improve the quality of life for millions of people across North Texas." – Terry Lowery, Director, Dallas Water Utilities.
Decades in the making, the IPL is a joint project between Dallas Water Utilities and Tarrant Regional Water District. The $2.3 billion pipeline will eventually stretch 150 miles into East Texas. It will give the City of Dallas access to water from Lake Palestine and provide TRWD the capacity to move additional water from Cedar Creek and Richland Chambers Reservoirs. And by building it together, DWU and TRWD will save a billion dollars in capital costs over the life of the project.
"This is the pillar of the community. Safe, clean, reliable water supply." – Dan Buhman, TRWD General Manager.