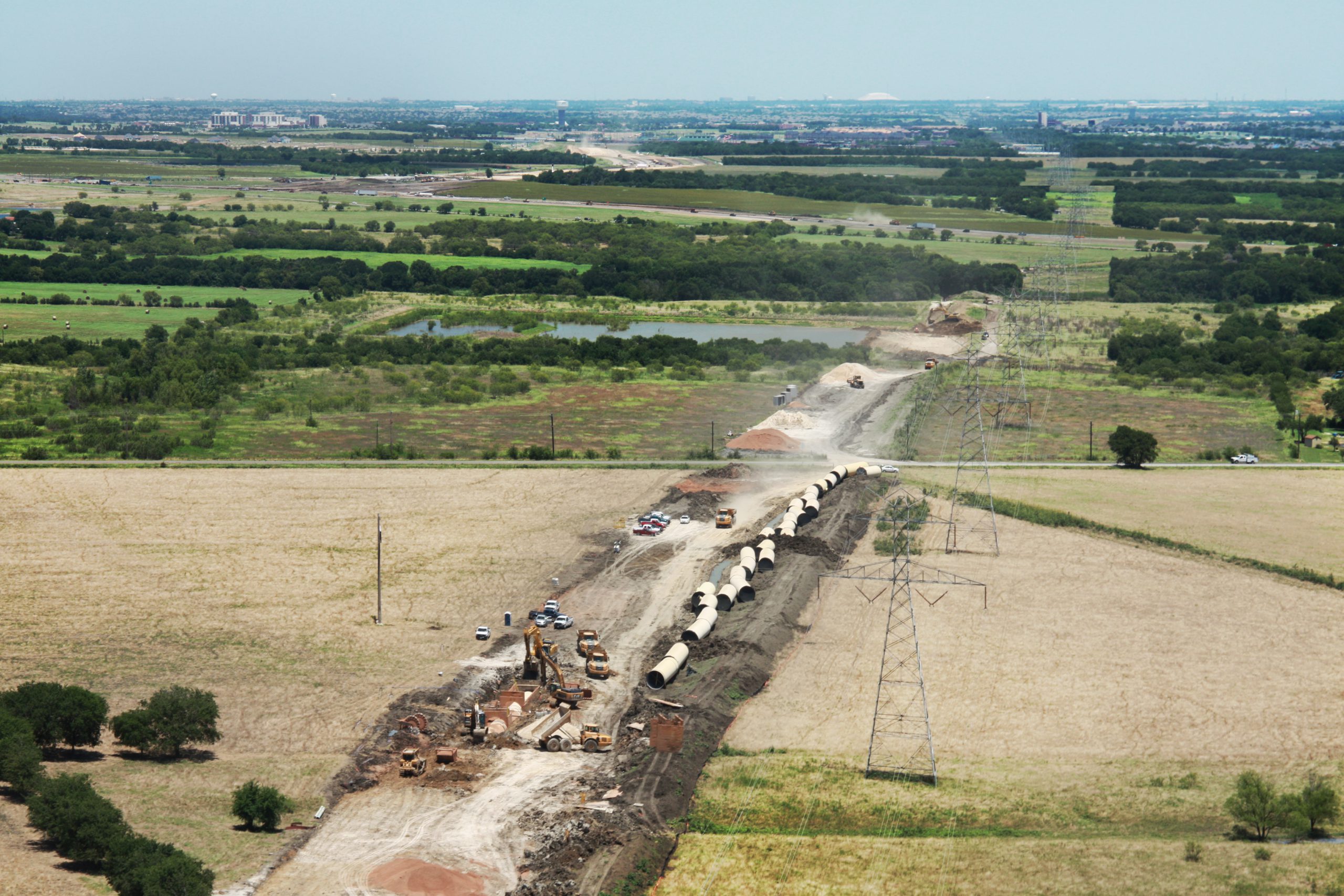 The IPL is a joint water supply project between Dallas Water Utilities and the Tarrant Regional Water District. The pipeline will connect to existing water supplies in East Texas and add capacity the water district's system.
A lot of planning and a little serendipity went into making the IPL a reality. Turns out DWU and TRWD each had separate plans to bring water from East Texas into the Metroplex. And both entities were in the process of developing their plans when they realized that they had similar timelines and that their respective projects would be built in roughly the same locations. So, instead of building two pipelines, DWU and TRWD decided to build one joint pipeline. The move saves taxpayers more than a billion dollars in capital and energy costs over the life of the project.
Other considerations that went into building the IPL to make it sustainable include:
• Prioritizing a 100-year life cycle and higher quality materials and equipment versus sacrificing a longer life for cheaper product.
• Building one pipeline instead of two. Reduces the environmental footprint.
• Building the pipeline in a new right of way and different electric grid. Adds reliability should there be a power disruption in one grid or the other.
• The pipeline adds redundancy to the TRWD system. The water district will still be able to deliver water from East Texas in the event of catastrophic failure of its older system.
• The new right of way, also gives Dallas and TRWD more room to grow. There's a right of way expansion for two more lines should the Metroplex need additional water.
"It's kind of opened everybody's eyes to how to use our water more efficiently in the region… We have built our supply to strengthen the whole region. So, that benefits all of us." – Terry Lowery, Director, Dallas Water Utilities.
Subscribe to our YouTube Channel: @TRWDTV and follow us on Facebook: @TarrantRegionalWaterDistrict to keep up with everything we do.