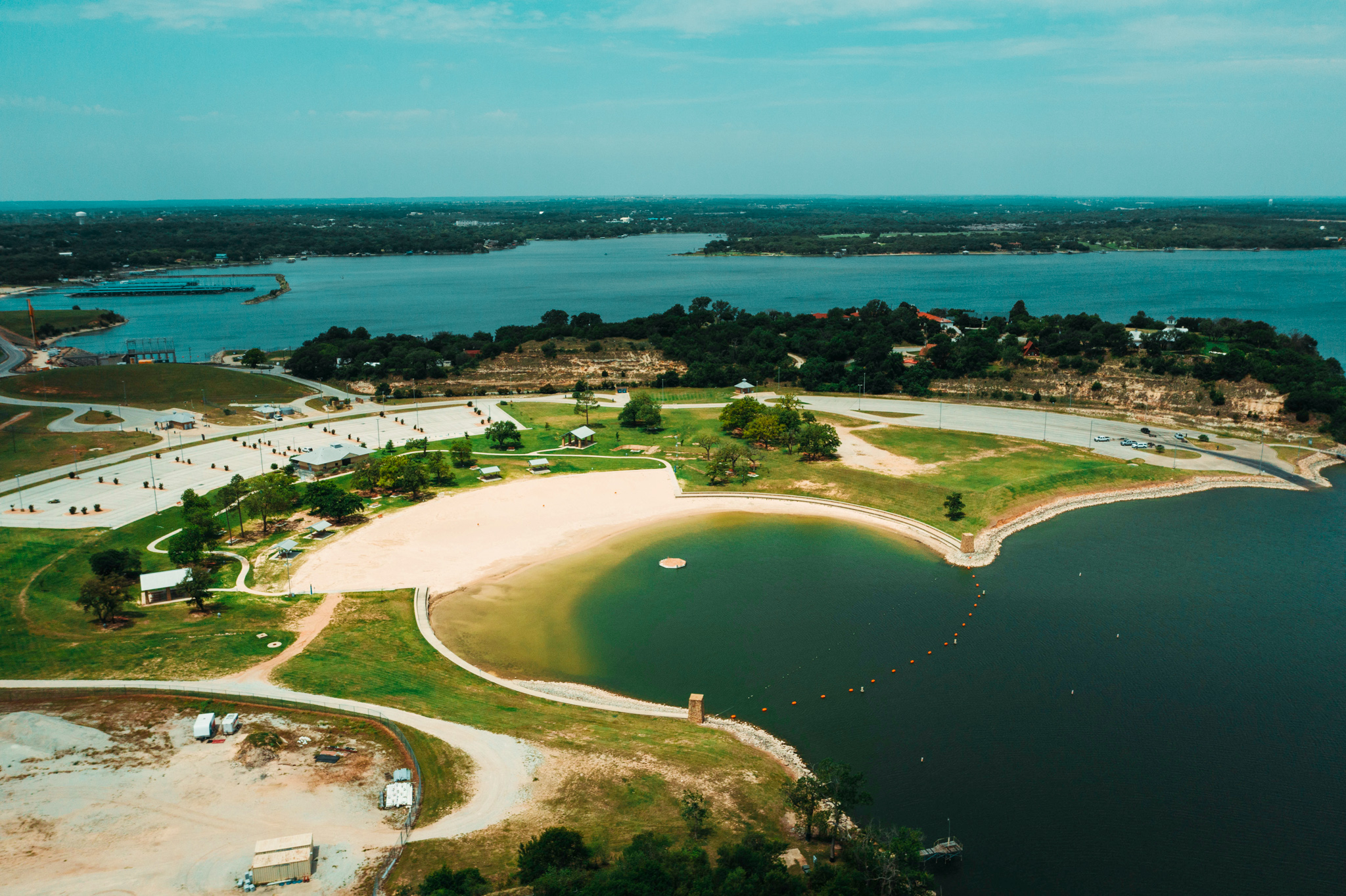 Take a break from reality and relax, swim, and celebrate at Fort Worth's premiere daycation spot— Twin Points Park. This beautiful beach is nestled in the southern point of Eagle Mountain Lake and is the perfect place to create your favorite summer memories.
At Twin Points Park, you'll discover that it's not just a great view, it's also endless opportunities for fun with your friends and family. Dream of going beyond the backyard barbecue with beach yoga, paddle boarding, and more.
For the 2022 season, Swim Beach visitors must purchase a parking permit online prior to visiting the park. Boat Ramp parking permits will still be made at the kiosk. Parking permits are $10 per vehicle Monday-Thursday and $20 per vehicle Friday-Sunday.
Follow Twin Points Park on Facebook and Instagram to stay connected all summer long.
Twin Points Park is owned and operated by the Tarrant Regional Water District. The district restored the swimming area in 2016, bringing back Eagle Mountain's favorite lakeside shore. In addition to the boat ramp that is maintained year-round, TRWD's staff keeps the seasonal swim beach clean and the perfect place to bring your family.