TRWD continues to monitor reservoir conditions 24 hours a day.   The TRWD reservoirs are open and are expected to remain open through the Labor Day weekend.  Currently Richland-Chambers is the only TRWD reservoir making a flood discharge.  Additional updates to lake status or flood discharges will be posted here.
There have been some impressive rainfall totals in the North Texas area the past few days.  A map showing the past 72 hours of rainfall can bee seen in Graphic-1.  Due to the dry soil conditions leading up to this week, only about 10 to 25% of this rainfall is expected to actually make its way to the reservoirs.  Because of this, Eagle Mountain and Cedar Creek are not expected to fill, despite receiving rainfall totals that would have filled the lakes under normal watershed conditions.  The rainfall at Richland-Chambers was so great that it was able to overcome the dry conditions and fill that reservoir, which initiated flood discharges yesterday.  Those discharges will continue through the weekend in order to safely manage conditions on the lake and downstream.
The Labor Day weekend is expected to start with scattered showers and finish with clear skies.  Rainfall totals today and tomorrow are expected to be less than a half inch.  See
National Weather Service
(NWS) guidance in Graphic-2 for their Labor Day Outlook.  Please continue to follow the NWS and the
River Forecast Center
(RFC) for the latest information regarding the weather and river conditions, respectively.
Please be advised that forecasts and projections are subject to change, and TRWD reservoir operations are based on observed rainfall conditions.  There are no additional updates planned at this time.  Please check back the next time the lakes are on the rise.
Graphic-1. Rainfall Totals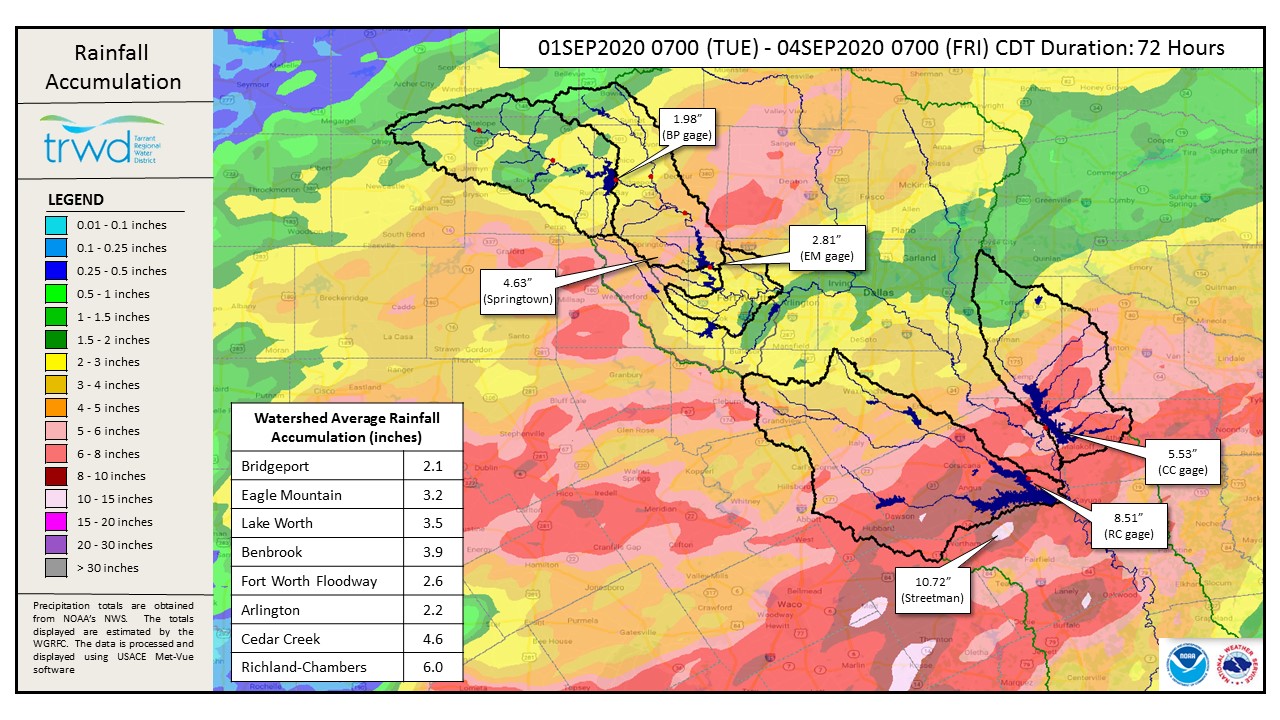 Graphic-2. NWS Labor Day Weekend Guidance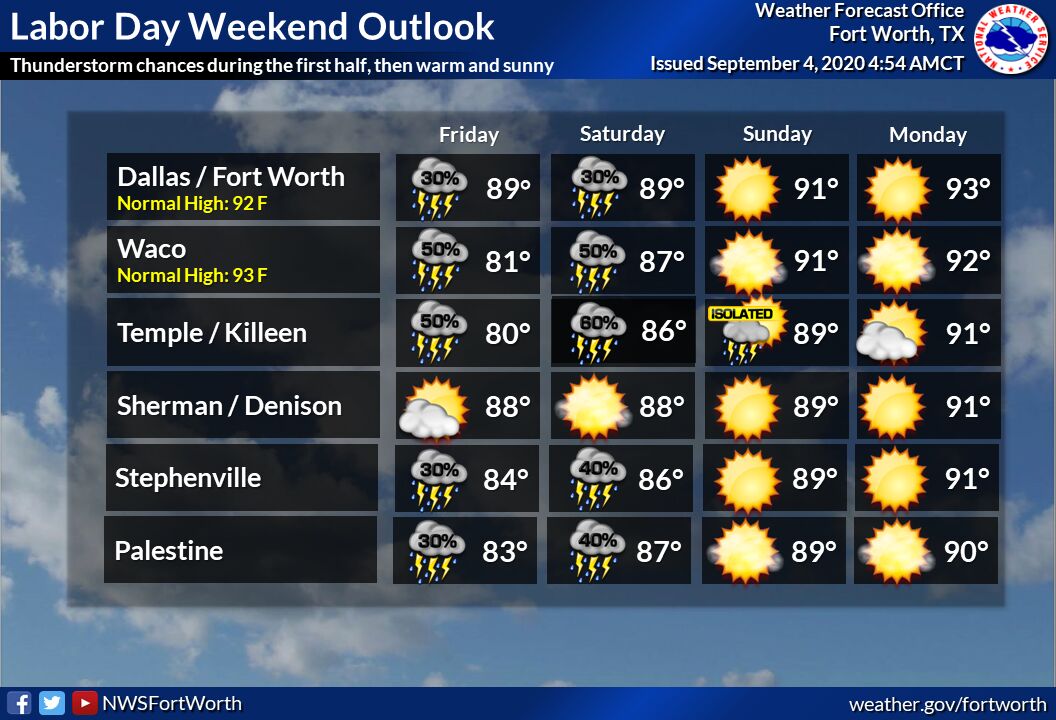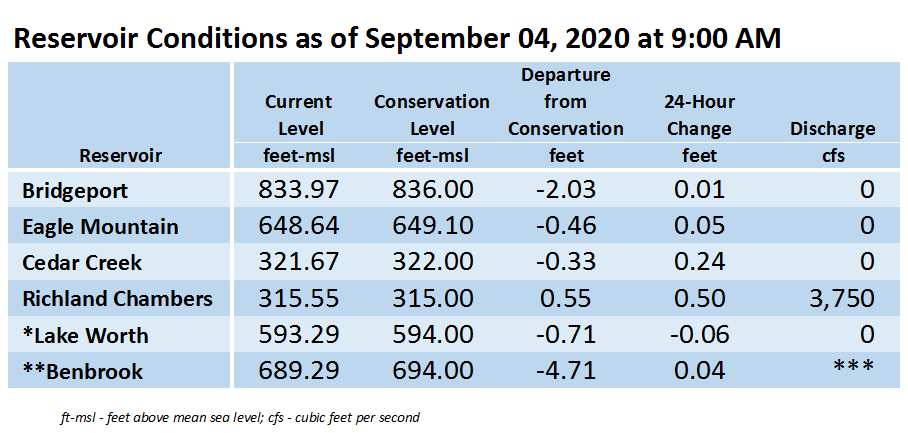 **Benbrook Lake is owned and operated by the U.S. Army Corps of Engineers.  ***See Benbrook Lake Home Page for current discharge. *Lake Worth is owned and operated by the City of Fort Worth.  See the City of Fort Worth news feed for updates on Lake Worth.
Please call the Flood Hotline for further information.
817-720-4296
If prompted to leave a message, the flood monitor on duty will return your message within 30 minutes.
Posted by CO.