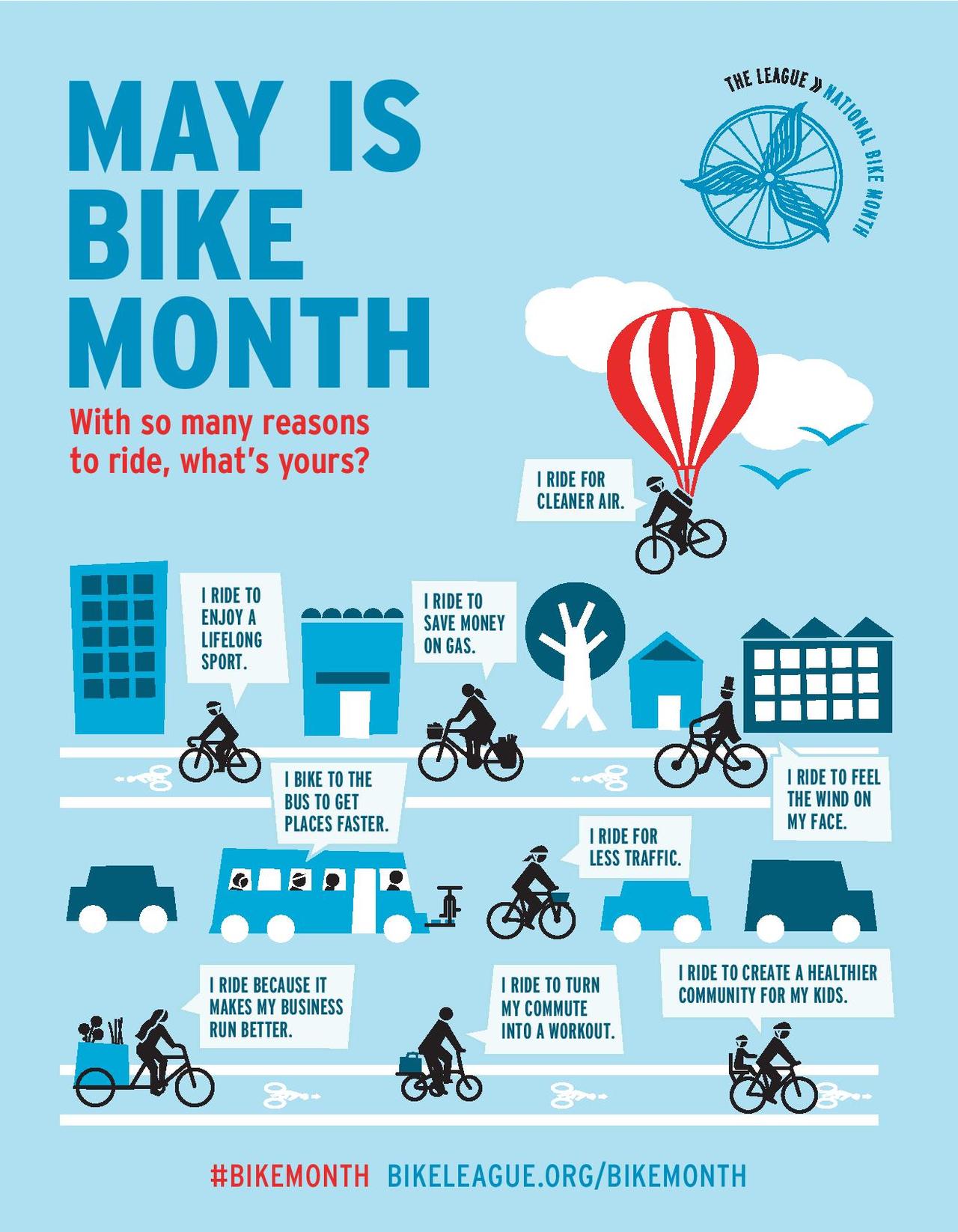 May is National Bike Month and celebrated in communities across the U.S. Established in 1956 and sponsored by the League of American Bicyclists, these 31 days highlight the many benefits of bicycling.
Whether you bike to work or school; ride to save money or time; pump those pedals to preserve your health or the environment; or simply to explore your community, National Bike Month is an opportunity to celebrate the unique power of the bicycle and the many reasons we ride.
TRWD, along with the City of Fort Worth, Bike Friendly Fort Worth, Blue Zones Project Fort Worth, Fort Worth Bike Sharing and Fit Worth, is a proud sponsors of the annual event.
Important Dates:
Bike to Work Week: May 15-19
Bike to Work Day: May 19
Pick up a Bike to Work Day pin at a refresher station, and get discounts at Fort Worth businesses.
More information is available at http://fortworthtexas.gov/biketowork/.