As promised, more lake level projections from the June 21st TRWD system simulation.  As a reminder, these projections represent a range of possible lake level outcomes resulting from the variation in rainfall, evaporation, and water usage experienced at the TRWD lakes.  Please note, projections are subject to change.
The next round of projections will be ready late July.  Please check back or even better, sign up for notifications to TRWD Lake Level Blog.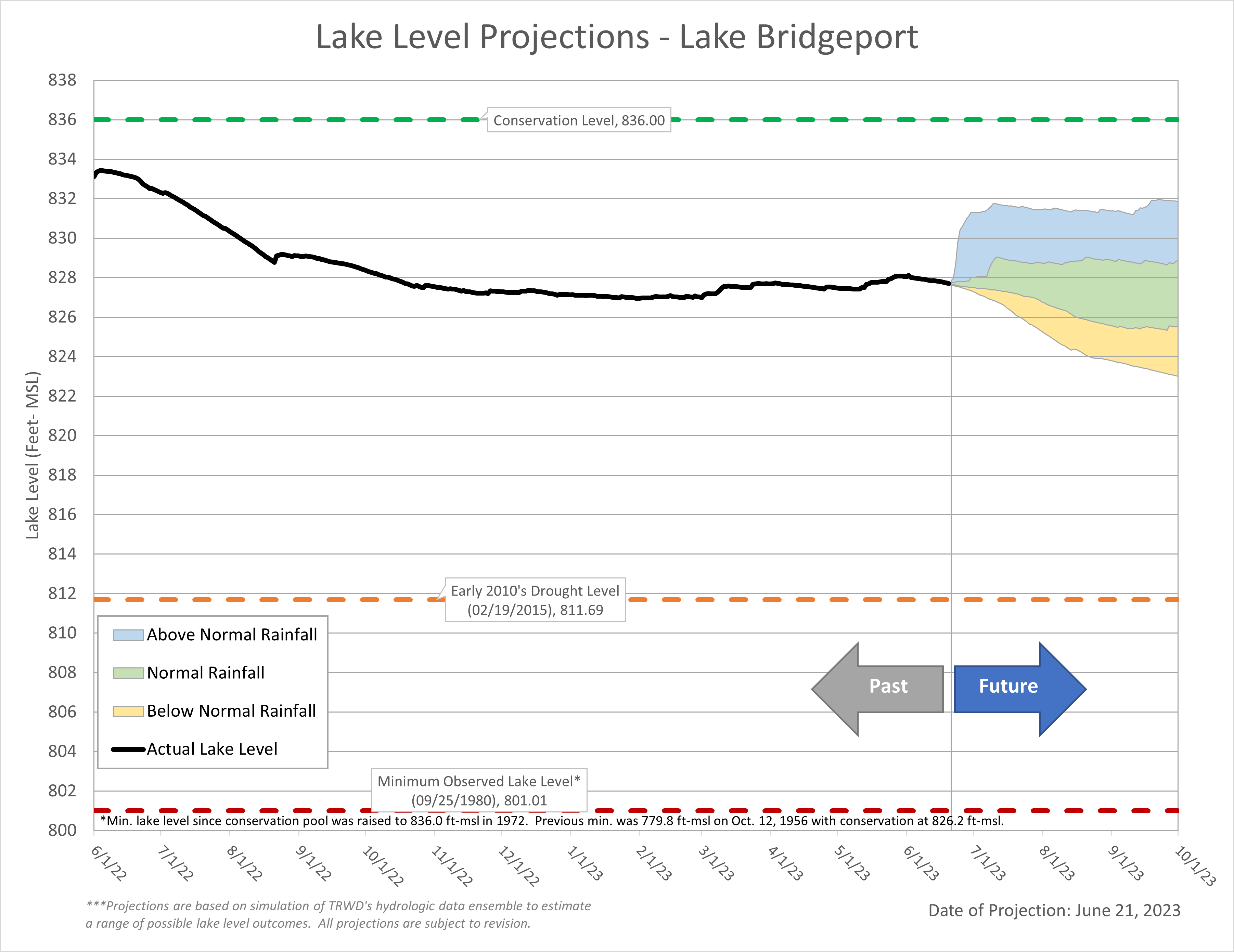 Lake Bridgeport Elevation History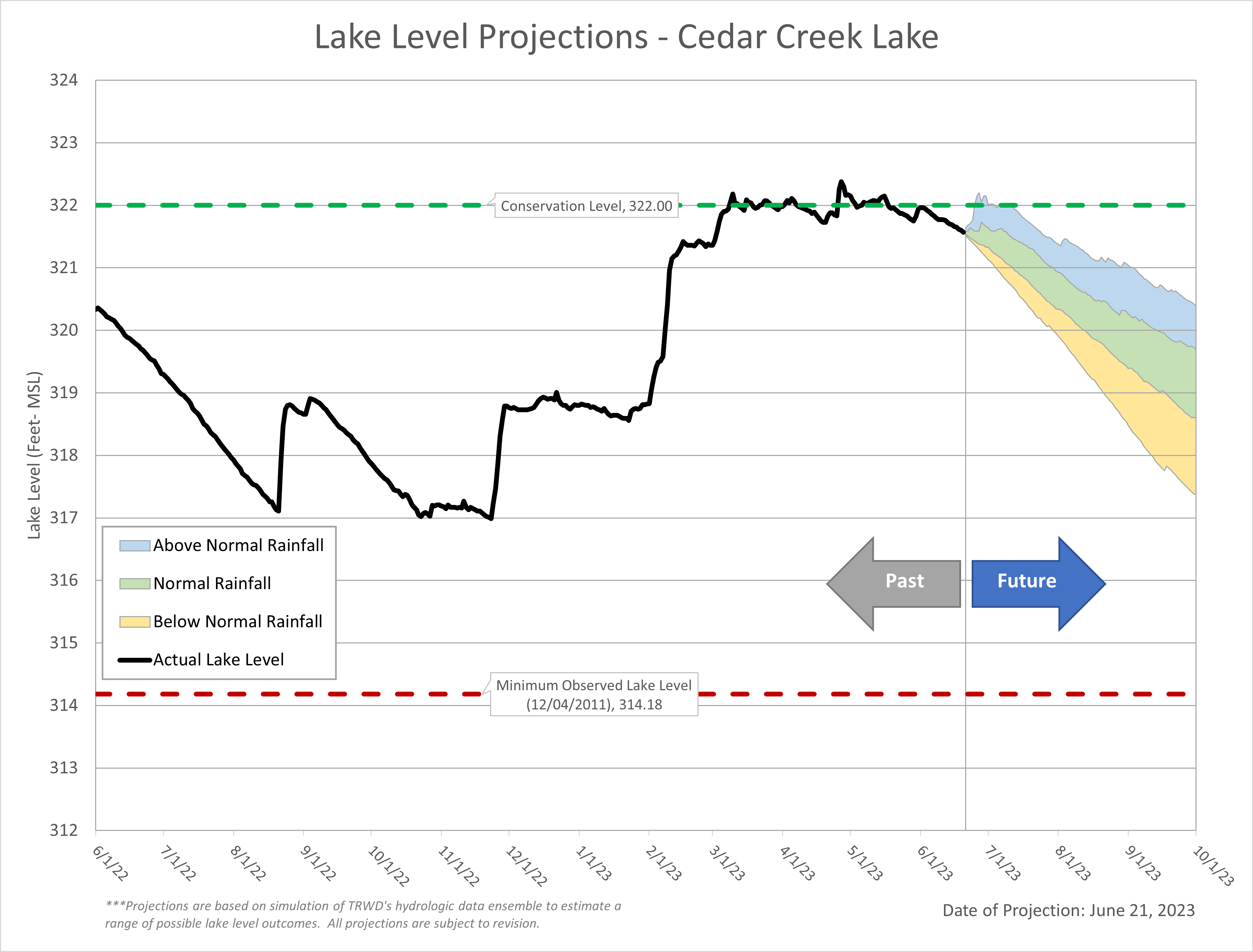 Cedar Creek Lake Elevation History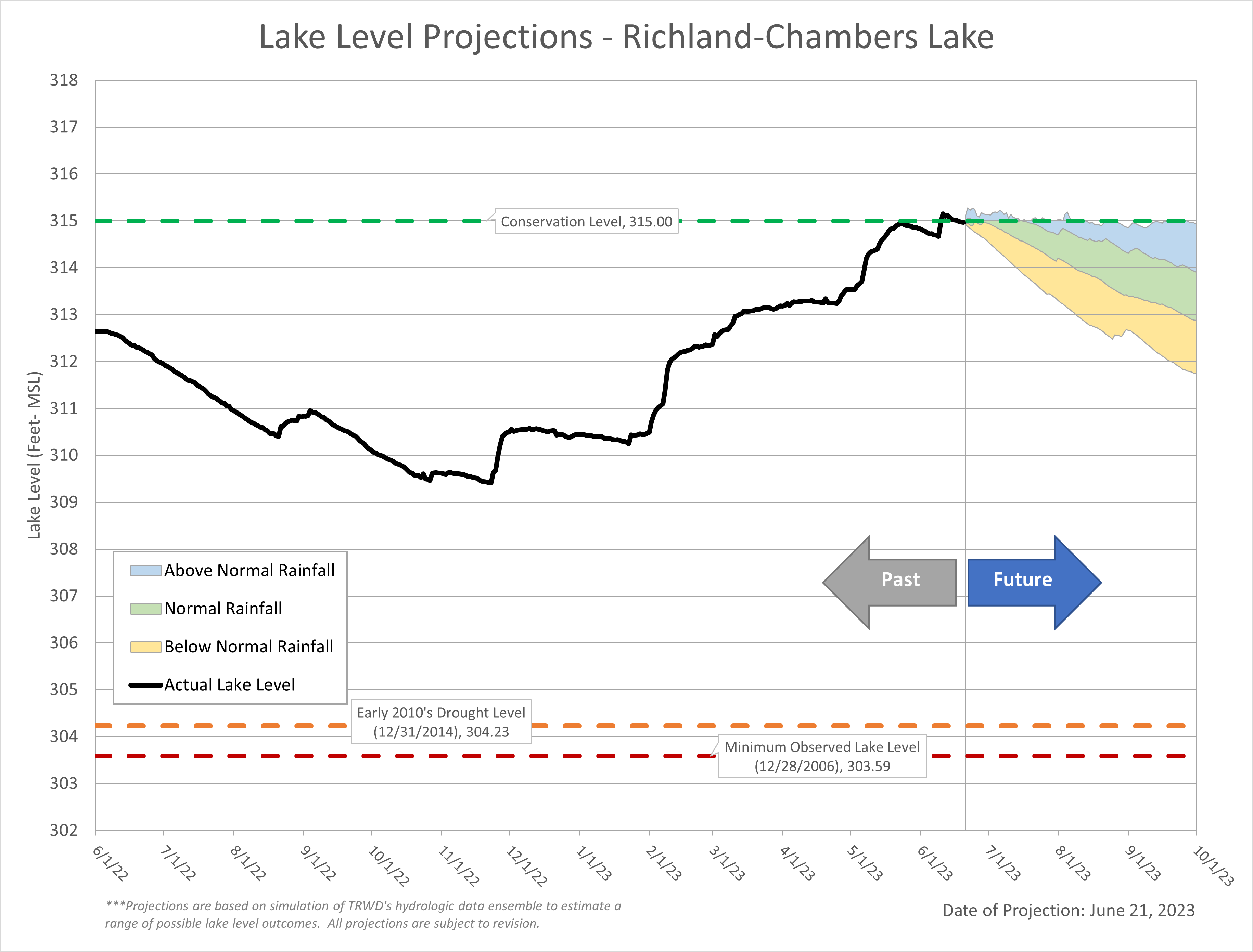 Richland-Chambers Lake Elevation History
Current lake levels can be found in a variety of locations including TRWD.com,  trwd.onerain.com, or download the TRWD Lake Level App for iOS or Android.
Posted by: CO