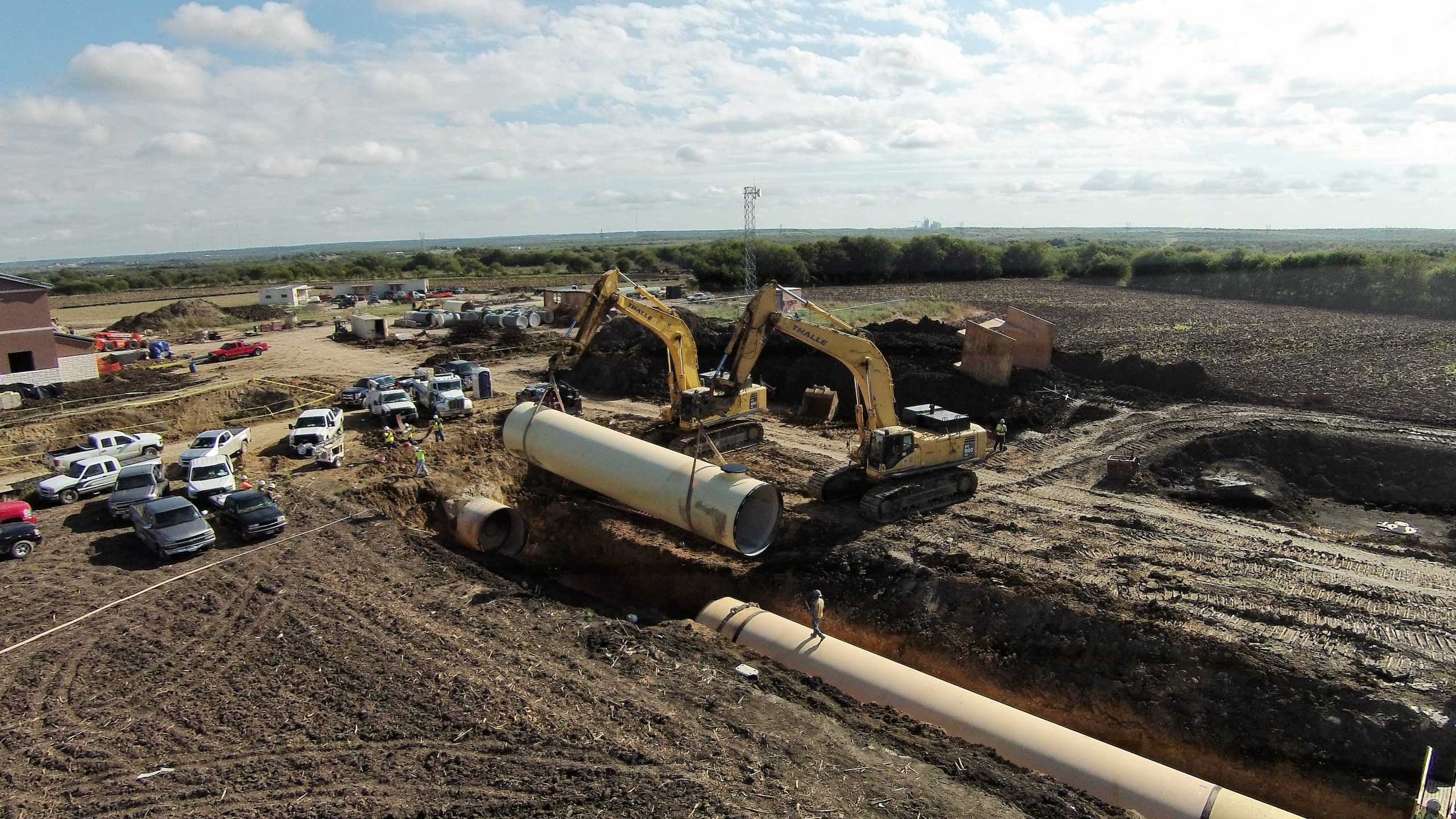 Back in late 2018, the Integrated Pipeline (IPL) Project completed its first major phase.
The first 50 miles of pipeline became operational after four years of construction. This first section began pumping up to 40 million gallons per day of additional water from Richland-Chambers Reservoir.
Today, the IPL gives TRWD and DWU the ability to pump more than 350 million gallons of water a day from TRWD East Texas reservoirs.
The Integrated Pipeline is a joint water supply project between Dallas Water Utilities (DWU) and Tarrant Regional Water District. The project involves building an additional 150 miles of pipeline to move water from three East Texas Reservoirs into the Metroplex.
Watch our video on the IPL gate valve installation.