Two significant events led to the creation of the Tarrant Regional Water District.
On April 22, 1922, torrential rains in Fort Worth dumped 11 inches of water in two days. Seventeen breaches in Trinity River levees resulted in a massive flood killing at least 10 people and causing more than $1 million in damages. Calls from the public begin immediately for a countywide effort to prevent further flooding as well as provide adequate water supply.
Less than three years later on October 7, 1924, in response to a petition signed by 600 residents, Tarrant County commissioners held an election to create a water district with five publicly elected directors. Tarrant County voters approved the propositions, creating the Tarrant County Water Improvement District No. 1 – the first official name of the Tarrant Regional Water District.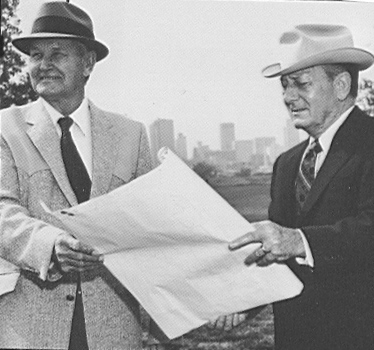 Learn about more TRWD facts at http://www.trwd.com/about-trwd/history/.