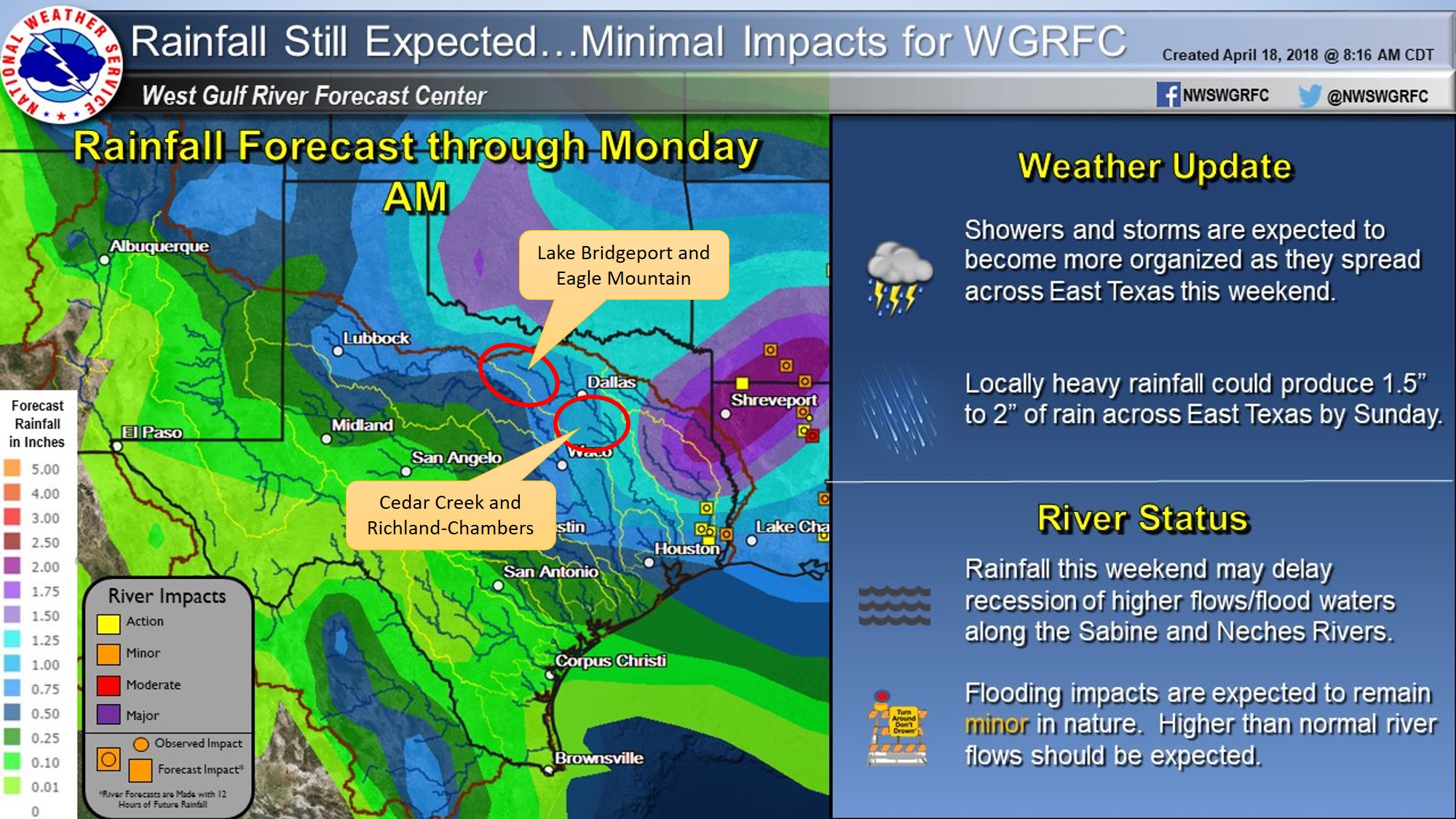 District reservoirs are currently at or near conservation level.  The National Weather Service (NWS) is forecasting widespread rainfall for the upcoming weekend.  The rainfall is expected to start Friday evening, continue through Saturday, and come to an end on Sunday.  Guidance from the NWS River Forecast Center is included below.  According to the graphic, District reservoirs are expected to receive about an inch of rainfall.  Please be advised that forecasts are subject to change and District reservoir operations are based on observed rainfall conditions.  TRWD staff is monitoring conditions 24 hours a day. Please check back as this event develops for further updates.
Please call the Flood Hotline for further information.
817-720-4296.
If prompted to leave a message, the flood monitor on duty will return your call within 30 minutes.