The most current reservoir conditions are shown below. Periodic releases from Bridgeport will be made beginning this afternoon through Thursday as part of swift water rescue training for emergency response personnel.  Today's release will last approximately four hours with a peak rate of about 450 cfs.  The releases on Tuesday through Thursday will be at varying flow rates and durations.  Daily updates will be posted each morning with a general summary of the plans for the day.  The peak flow rate throughout the week will be about 1,800 cfs.
Please check back for any additional updates in reservoir conditions, and continue to follow the NWS and the River Forecast Center (RFC) for the latest information regarding the weather and river conditions, respectively.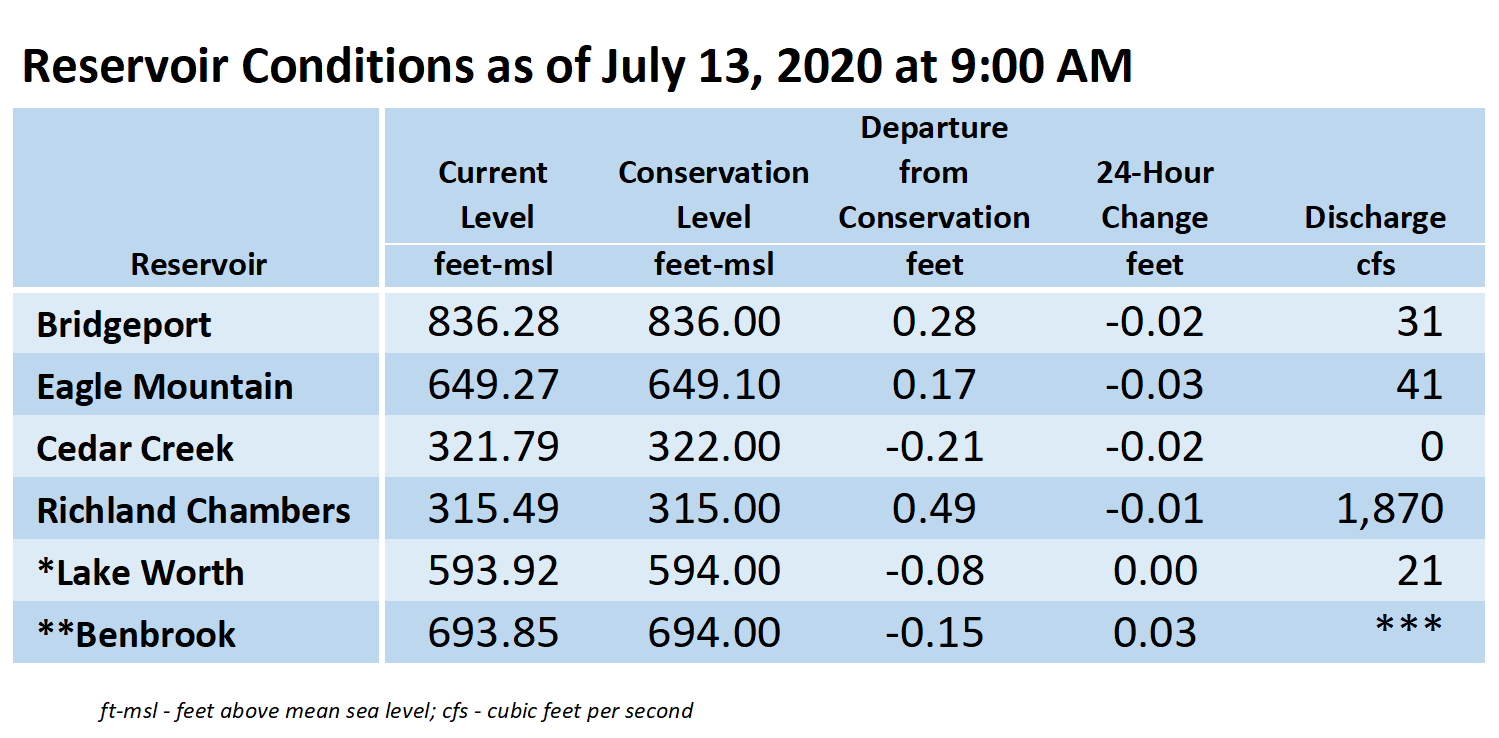 *Lake Worth is owned and operated by the City of Fort Worth.  See City of Fort Worth news feed for updates on Lake Worth.
**Benbrook Lake is owned and operated by the U.S. Army Corps of Engineers.  ***See Benbrook Lake Home Page for current discharge.
Please call the Flood Hotline for further information.
817-720-4296
If prompted to leave a message, the flood monitor on duty will return your call within 30 minutes.
Posted by NR.