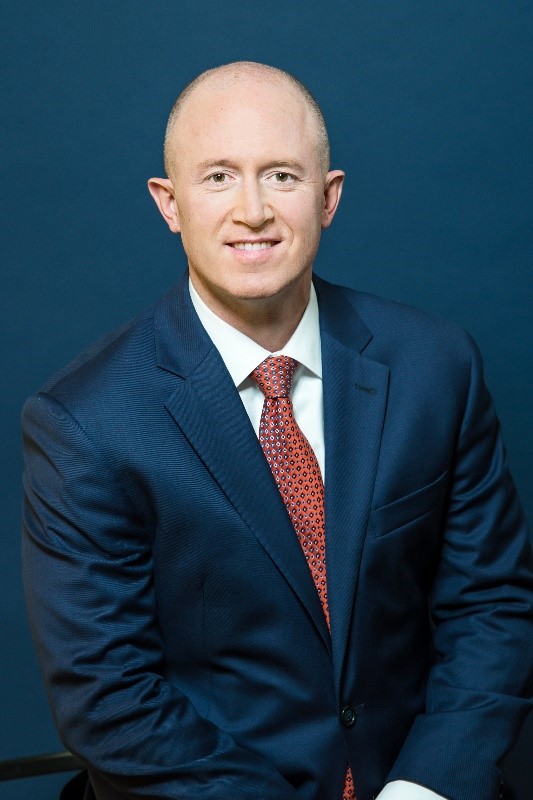 Tarrant Regional Water District General Manager Dan Buhman has been elected to serve on the Fort Worth Chamber of Commerce's board of directors. Buhman, who became TRWD's general manager in May 2021, will serve a three-year term on the board.
"I am honored to have been chosen to serve on the Fort Worth Chamber board," said Buhman. "Our community is vibrant and growing rapidly so I look forward to doing my part to help ensure Fort Worth continues to be well positioned for the future. We at TRWD are also focused on the future and will continue to do our part to make sure Fort Worth always has an ample water supply, vital flood control measures, and recreational opportunities for its residents and businesses."
"We are so excited to have Dan Buhman on the Fort Worth Chamber of Commerce Board of Directors," said Rosa Navejar, the Fort Worth Chamber's board chair. "As general manager of TRWD he plays an important role when it comes to economic development. With the growth in North Texas, TRWD's mission to serve the community and ensure all citizens have a reliable water supply, flood protection and recreation is crucial to our region."
Buhman is on the board of several state and national associations, including serving as policy chair of the Texas Water Conservation Association and president of the National Water Supply Alliance.
As TRWD's general manager, Buhman oversees one of the state's largest raw water providers and ensures the agency meets the raw water supply needs of more than 2.3 million people in Tarrant and 10 other North Texas counties. The District also serves as the local sponsor for the 27-mile Fort Worth Floodway and maintains over 100 miles of recreational trails which spans through 31 neighborhoods and 21 city parks.