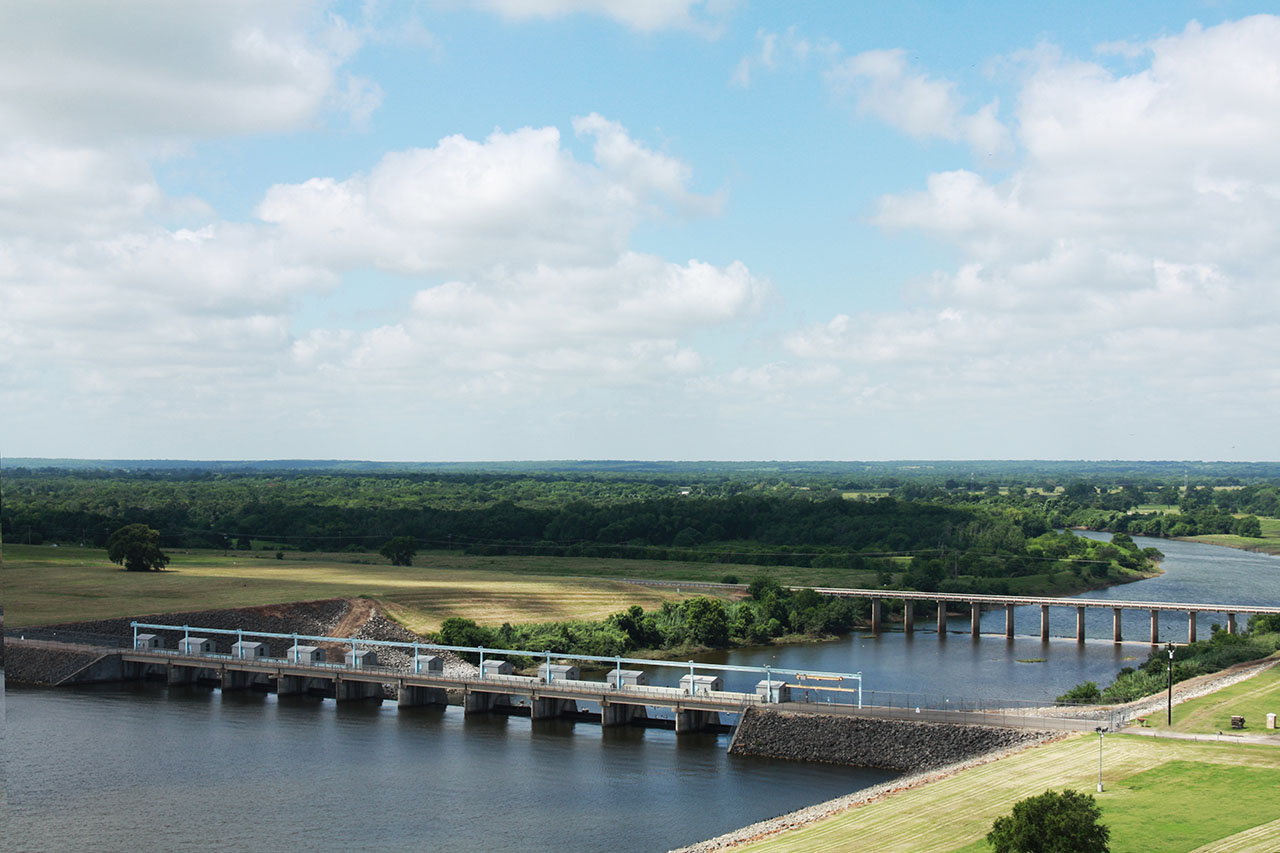 TRWD staff continues to monitor weather predictions for lake level predictions and reservoir supply updates. Rachel Ickert, the Water Resources Engineering Director, presents monthly at TRWD board meetings to give insight on any future weather conditions that would affect the supply of TRWD lakes and to give updates on water usage statistics.
According to Ickert's report given at the November 19 TRWD board meeting, TRWD lakes are 88% full, which she gladly remarked is a good place to be at this time of the year. With the rainfall that has been showering North Texas over the past month, there has been an overall increase in lake storage amounts. This weather, along with future rainfall predictions going into 2020 and water usage beginning to slow, points to an even further increase in water storage in the short-term.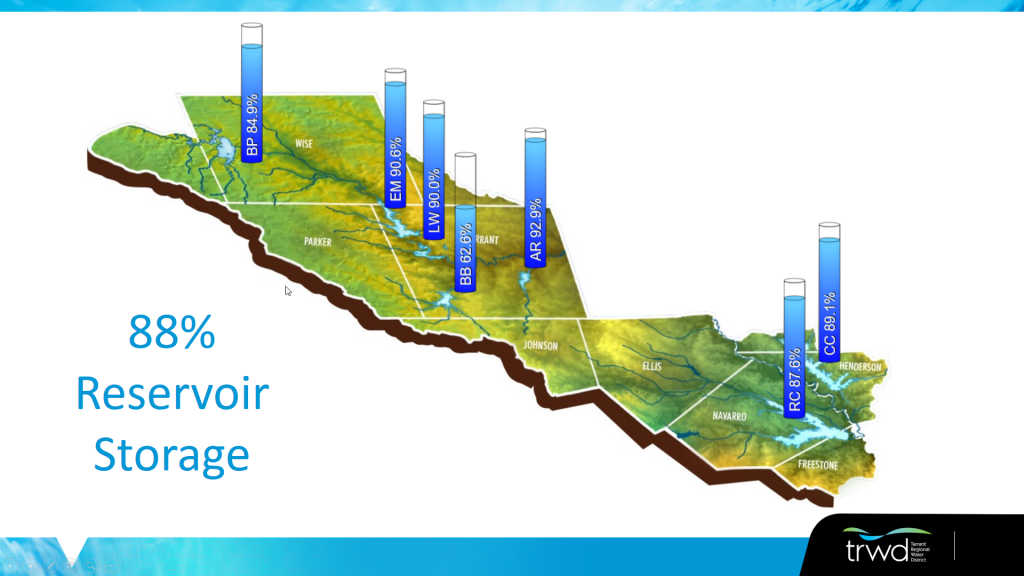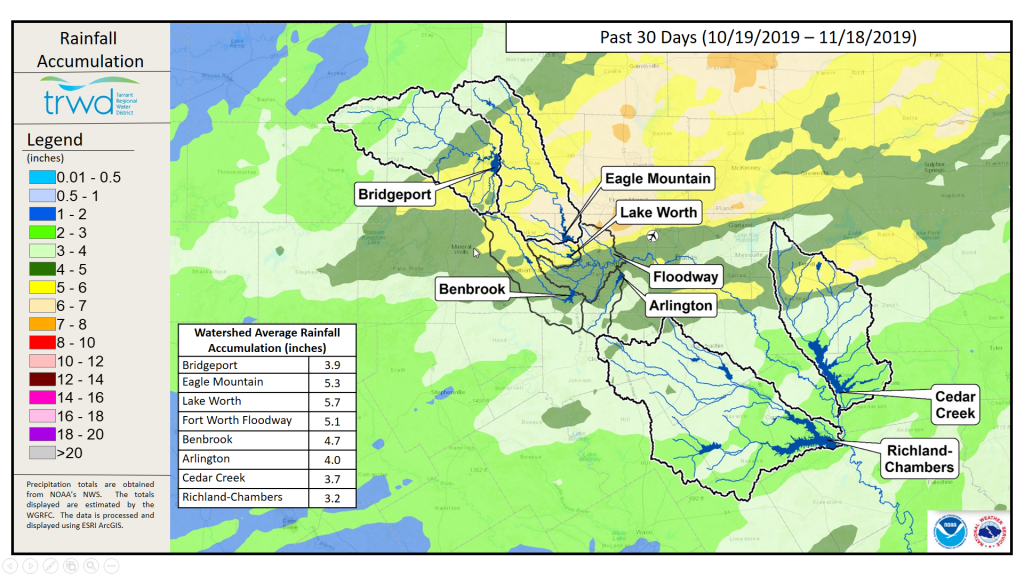 Across Texas as a whole, the recent rainfall alleviated many areas of extreme and severe drought. This period of recovery is a prime time for TRWD to move water into upstream lakes to prepare for winter maintenance and for high demand periods in 2020. This helps TRWD save on energy costs and further utilize IPL test facilities
.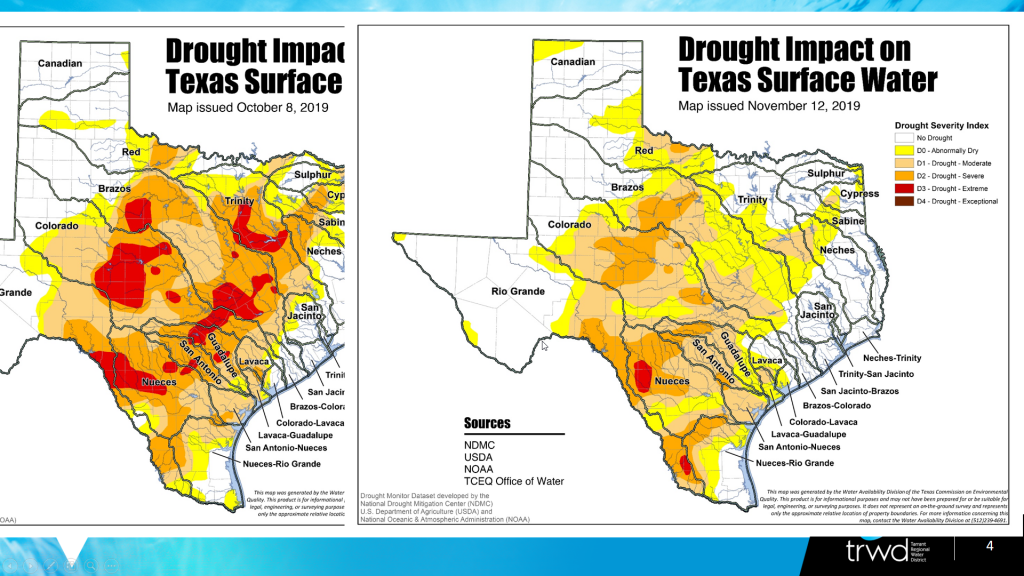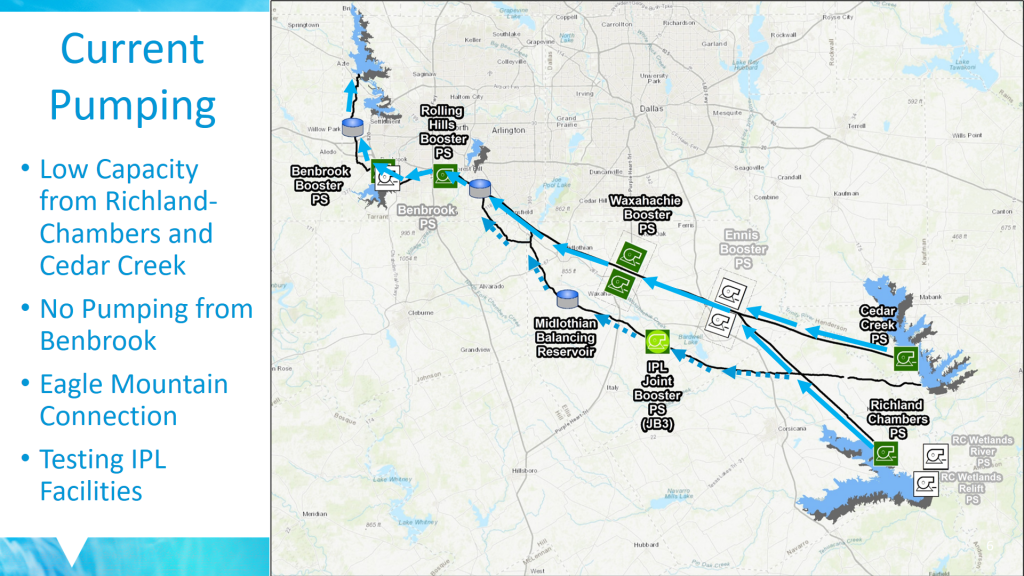 To get updates and notifications on TRWD lake levels, you can always look at the lake level data populated on TRWD.com, or the TRWD Lake Levels mobile app that is now available in all app stores.