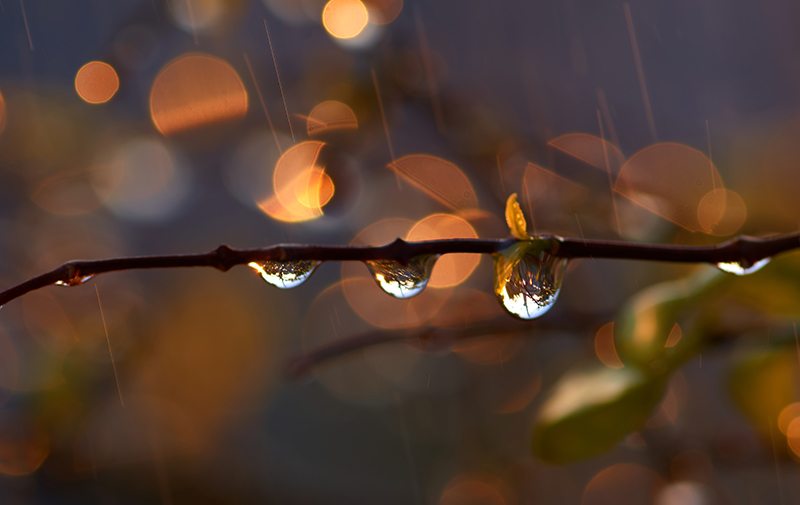 When Covid-19 shut down everything, Heather Bass initially thought 2020 would be quiet.
As conservation coordinator for the Tarrant Regional Water District, Bass forlornly watched city after city cancel classes on container gardening, sprinkler repair and rainwater harvesting.
So, Bass decided to plant some digital seeds and my, how did her garden grow!
By completely transforming the Learn and Grow program from an in-person-get-your-hands-dirty experience to a watch-online-and-learn class, events that used to attract 50 students now bring in 250. Some classes enroll more than 1,000.
Overall, enrollment for online classes jumped to about 5,500, more than five times the number of people attending classes any previous year.
"People were stuck at home and there was an interest," Bass said. "We thought, 'We need to latch onto this interest right now!'"
Since its inception five years ago, the Learn and Grow program has provided water conservation educational opportunities at local meeting places like community centers and libraries. The Tarrant County Master Gardener Association provided the teachers.
Besides conducting classes in things like gardening, the Learn and Grow program also provided TRWD a means to promote and expand upon its outdoor water conservation resources that are provided under the Save Tarrant Water brand.
However, in 2020 the district had to "greatly expand its toolbox" and quickly transform its programming to accommodate the pandemic and restrictions against in-person gatherings.
First, to reach out more to prospective students, Bass' team used the Save Tarrant Water Twitter and Facebook accounts to advertise classroom opportunities. (https://www.facebook.com/SaveTarrantH2O/ and https://twitter.com/trwd_water)
The Save Tarrant Water website was updated to be more user friendly in its display of additional resources by including information about water conservation programs, efficient water use resources and videos of previous online classes. www.SaveTarrantWater.com
The events calendar on Save Tarrant Water was also updated to include more online class opportunities, helping spur the skyrocketing enrollment.
A Save Tarrant Water YouTube page of class recordings was created. https://www.youtube.com/channel/UCUCsCnv_YUkHBBU4jIZq95w. The 25 videos got 6,000 views with more than 1,000 hours watched by people across Texas and the nation.
"We've even had a few views from outside the U.S. and that's pretty cool," Bass said.
Finally, to keep everyone up-to-date, a monthly newsletter was created to notify subscribers of upcoming events. You can sign up at www.SaveTarrantWater.com/#stayconnected.
"I was just wanting to have the programs continue during these difficult times and we sort of learned new lessons," Bass said. "And now that we have these new tools in our toolbox, we'll continue to use them to expand our reach."