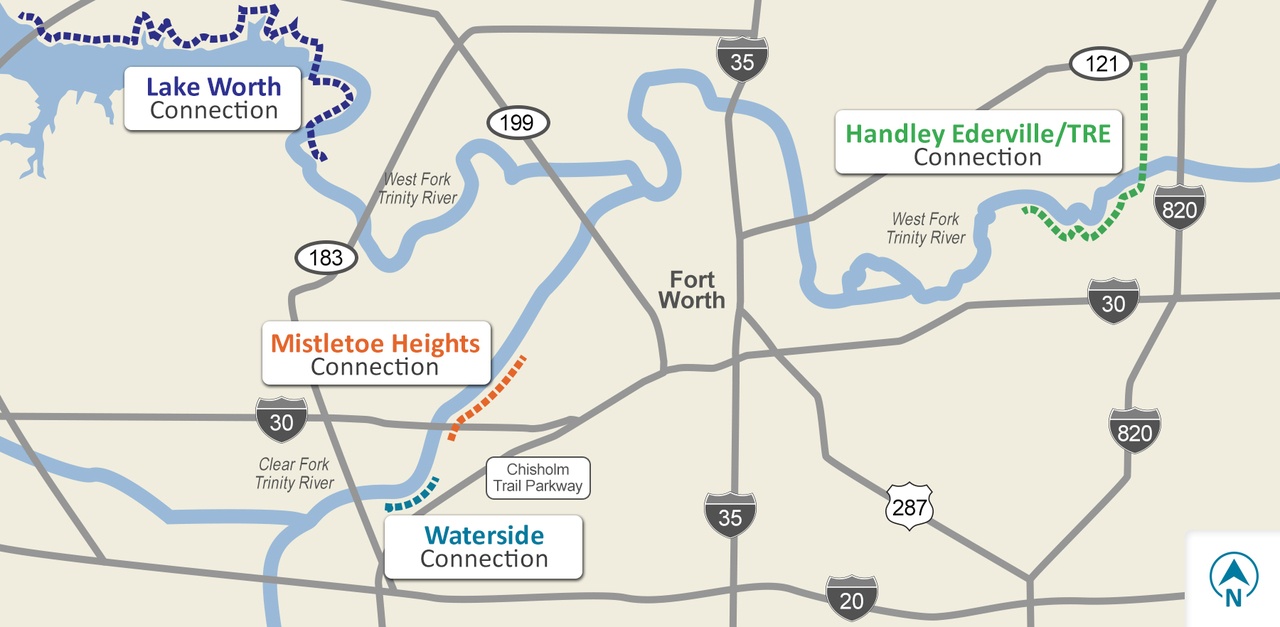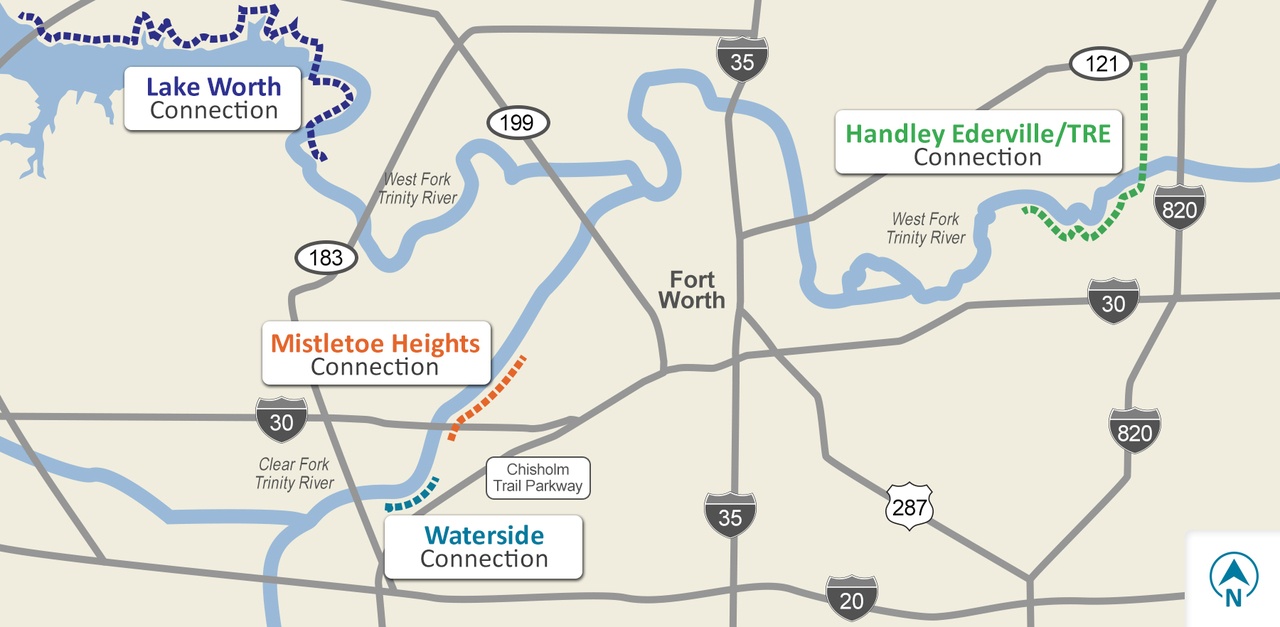 As Fort Worth continues to grow, TRWD knows it's important to expand the Trinity Trails system to meet the population's needs. Valuable community partners help allow for our trail growth and improvements. Here's an update on the projects TRWD and the City of Fort Worth are tackling right now to better connect the trails to the entire city. Thank you to our non-profit partner, Streams and Valleys, Inc. who helped raise the $1.2 million local match for the 2009 and 2012 STEP Grants.
Mistletoe Heights Connection
This new pedestrian bridge will be installed parallel to the Zoo Train bridge which spans an original oxbow of the Trinity River. This new bridge will connect Mistletoe Heights, Old University Drive and Rosedale to a new section of Trinity Trails created as part of the Clear Fork East Bank Extension project.
Status: Mayor and Council approval to award the contractor is currently in progress.
Handley Ederville/TRE Connection
This project is a hard surface trail extension and an improved low water crossing which will allow for trail traffic to connect from Quanah Parker Park to the Richland Hills TRE Station located at Handley-Ederville Road and Hwy. 121.
Status:  Design plans are underway now.
Waterside Trail Connection
This new trail extension will soon complete the loop connection the Hulen Street and Bellaire area all the way past Bryant Irvin to Southwest Blvd. Along the way it will take trail users to Waterside, a new development underway now along the Trinity River.
Status: Phase I is now complete and open.
Lake Worth Connection
This new regional connection will feature 5.6 miles of new trail and three pedestrian bridges which will connect the Meandering Road trailhead, Marion Sansom Park and Lake Worth. The trailhead at Meandering Road will get and upgrade as well.
Status:  Finalizing construction documents now.