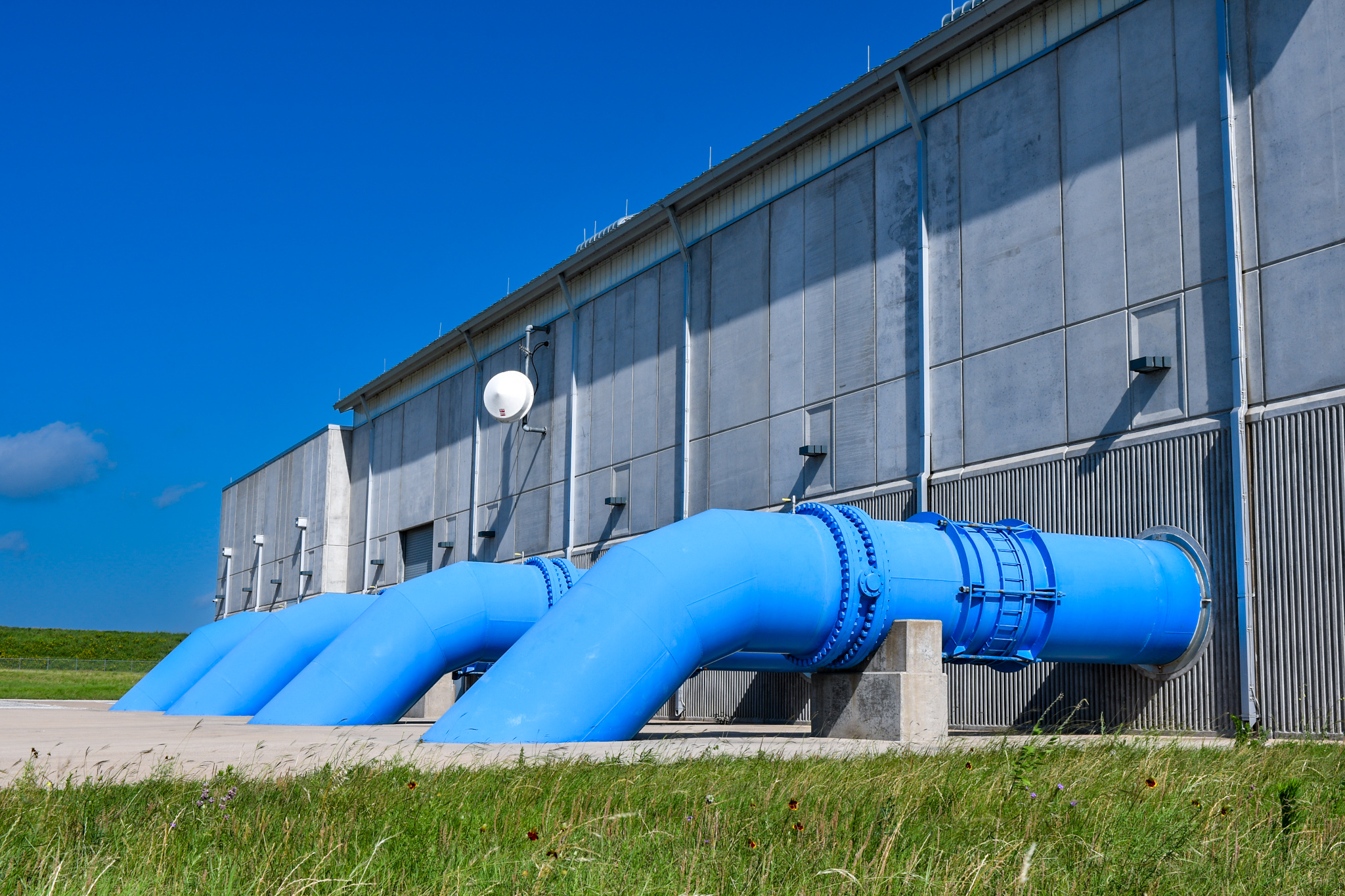 It's summer in Texas so there's lots of sunshine and heat but little rainfall.
By July 28th, the thermometer had hit 99 degrees or more 25 days, with it topping out at 109 degrees three days in a row. And there hadn't been any measurable rainfall for 55 days, ranking it in the top five longest dry spells.
All of this means there's a huge demand for water from the Tarrant Regional Water District – up to 600 million gallons a day from its four biggest customers – and an even bigger electricity bill for pumping it.
In anticipation of rising utility costs during the summer, TRWD uses a sophisticated system to manage its assets, thus saving rate payers money.
"It's like anything else, the cost of power is high right now and you couple that with high demand and prices really shoot up," said Zach Huff, TRWD's water resources engineering director.  "It's very important to pay attention and implement good practices and strategies in our power usage."
TRWD provides raw water to four major customers in North Texas: Fort Worth, Arlington, Mansfield and the Trinity River Authority. Overall, TRWD supplies water to 2.3 million people in 11 North Texas counties.
TRWD budgets $18 million a year for moving water throughout its system, but it pumps more water during the hot, dry summer months of June, July, August and September when demand for electricity is higher and more expensive.
TRWD is currently using about 37 megawatts of power every day this summer. About 12 megawatts is purchased from non-profit coops serving their pump stations. Another 25 megawatts is bought on the open, deregulated market.
Within those 25 megawatts, TRWD will pre-purchase power at a fixed price to lock in baseline costs. Six megawatts is bought ahead of time for every hour of the day, with 4.4 megawatts coming from solar power in the heat of the day. That cuts the amount bought on the open market to about 15 megawatts.
It's an approach that works.
For example, on July 13, when temperatures hit 105, power on the open market rose from $60 per megawatt-hour to hit $5,000 per megawatt-hour. But TRWD had pre-purchased 4.4 megawatts of solar power at $66.34, and another 6 megawatts at $36.
TRWD's savings for what it paid for power that day: $277,000.
But to contain its costs even more, TRWD will reduce its load on the grid by pumping more when prices are low and pumping less when prices are high.
On July 13, TRWD reduced its load on the grid by one-third by dropping the speed of its pumps in the afternoon. This saved another $197,000.
So TRWD, by using this approach, cut its potential utility bill by $474,000.
"Pre-purchase limits our exposure to fluctuating prices," Huff said. "So, when the fluctuating prices are really, really low it's good to have more real-time power, but when it's high it's better to have less."
Of course, since it gets hot every summer, none of this comes as a surprise. TRWD has been preparing for this moment for months.
In the spring TRWD was moving at least 325 million gallons of water a day from East Texas for storage in its lakes and reservoirs in North Texas to make it more readily available to its customers when demand rose.
In May, its four top customers required 375 million gallons a day. Now, as they need 600 million gallons, TRWD now doesn't have to pump it as far, creating another cost savings for the district and ratepayers.
"We've been trying to put ourselves in a good position for months and months," Huff said.
Want to learn more about what's going on at the water district?
Follow Tarrant Regional Water District on Facebook, LinkedIn, YouTube and Twitter.
Also, sign up for the Upstream Downstream newsletter to learn how we improve the quality of life in the communities we serve.