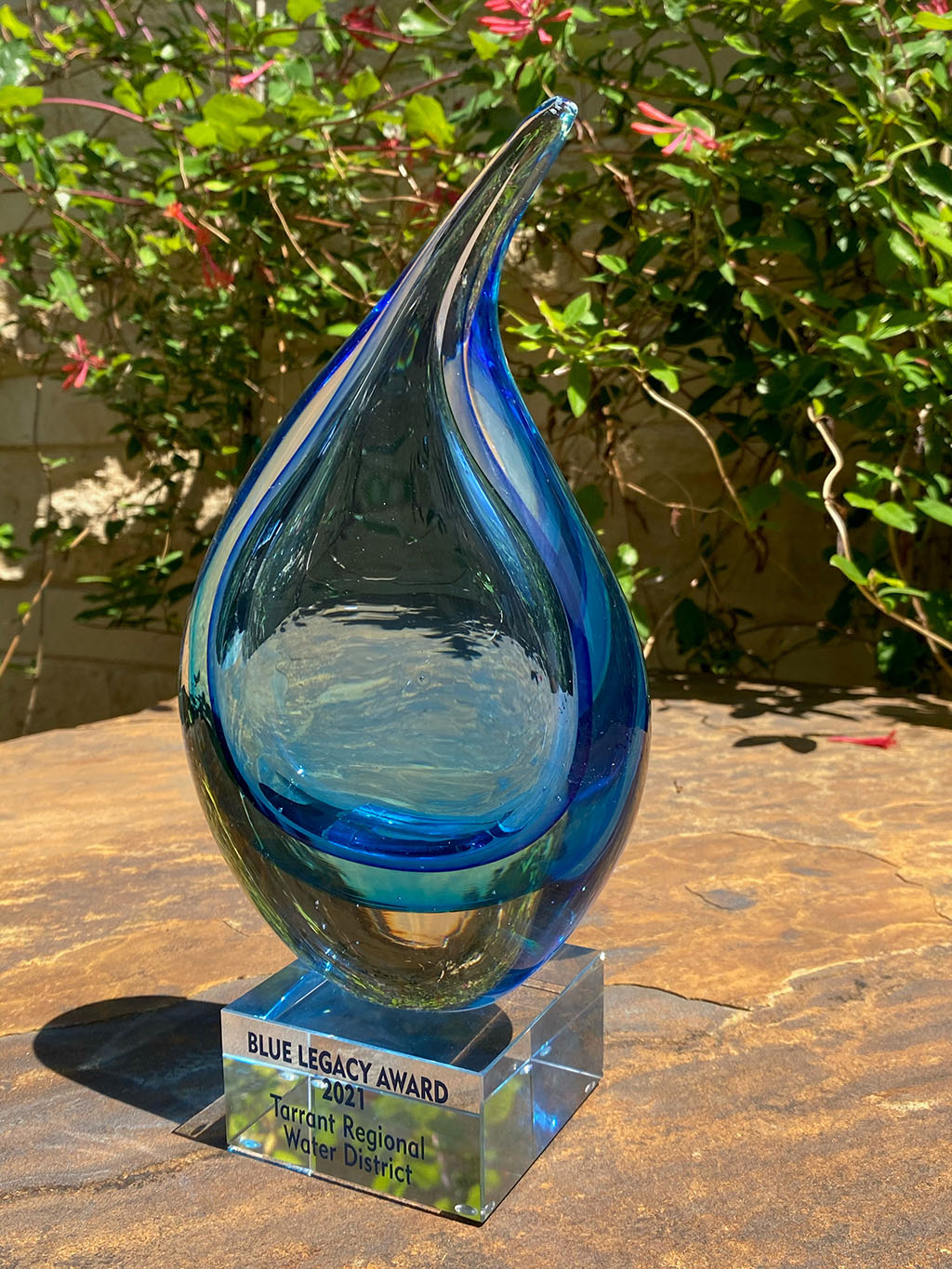 The Water Conservation Advisory Council recently awarded TRWD a 2021 Blue Legacy Award in the River Authority/Water District category. The District was recognized because of its work promoting water conservation in the communities they serve.
The award, which was presented virtually on March 31 during the Texas Water 2021 Conference, highlighted the District's education and outreach programs, including printed materials, partnerships with local irrigators, and its transition to virtual formats during COVID-19 to maintain engagement with the communities they serve.
"On behalf of the Tarrant Regional Water District Board and staff, I'd like to thank the Water Conservation Advisory Council and the selection committee for recognizing our conservation efforts, which have been very, very successful," said TRWD Board Vice-President Marty Leonard.  "The public has responded so positively with outdoor conservation efforts in reducing their water use because they understand what their lawn needs.  The Board has been a strong advocate for water conservation and with the support of our customer cities we are very proud of the progress that has been made to help meet our future water needs."
"Water conservation and communicating the value water services provides in our daily lives is so important to our mission," said TRWD's Water Conservation Manager Dustan Compton. "Residents have had a tremendous impact on saving water and there is still progress to be made.  Many are participating in our virtual how-to classes, planting native and adapted plants, converting to drip irrigation and following the weekly watering advice.  We encourage everyone to visit and share these opportunities at SaveTarrantWater.com."
The Blue Legacy Awards are a biennial award program that recognizes the outstanding water conservation efforts and successes of entities and individuals. To learn more about the 2021 Blue Legacy Awards, visit www.savetexaswater.org.