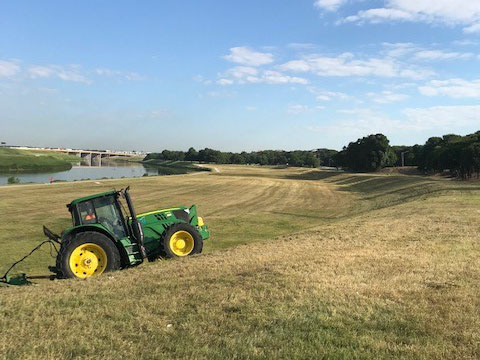 TRWD is hosting a Job Fair Wednesday, January 29, 2020, from 9:00 am to 1:00 pm. We will be filling Operations Field Maintenance positions.
Every year, the district hires seasonal employees that help with increased operational requirements during the spring and summer seasons. Maintaining the integrity of the floodway has many moving parts, and TRWD's operations department is responsible for ensuring vegetation on the levee system is taken care of. It may not seem like a big deal, but that grass is the protection that keeps the soil in place to stabilize our river banks.
Did you know that in a calendar year, TRWD's operations crew removes around 50 tons of debris from the Fort Worth floodway by hand? With the help of heavy lifting equipment, the team removes more than 190 tons every year.
Watch the full video about our flood control mission to find out more on the effect we have on the Trinity River levees.
Follow the event on Facebook to learn more about the Job Fair.