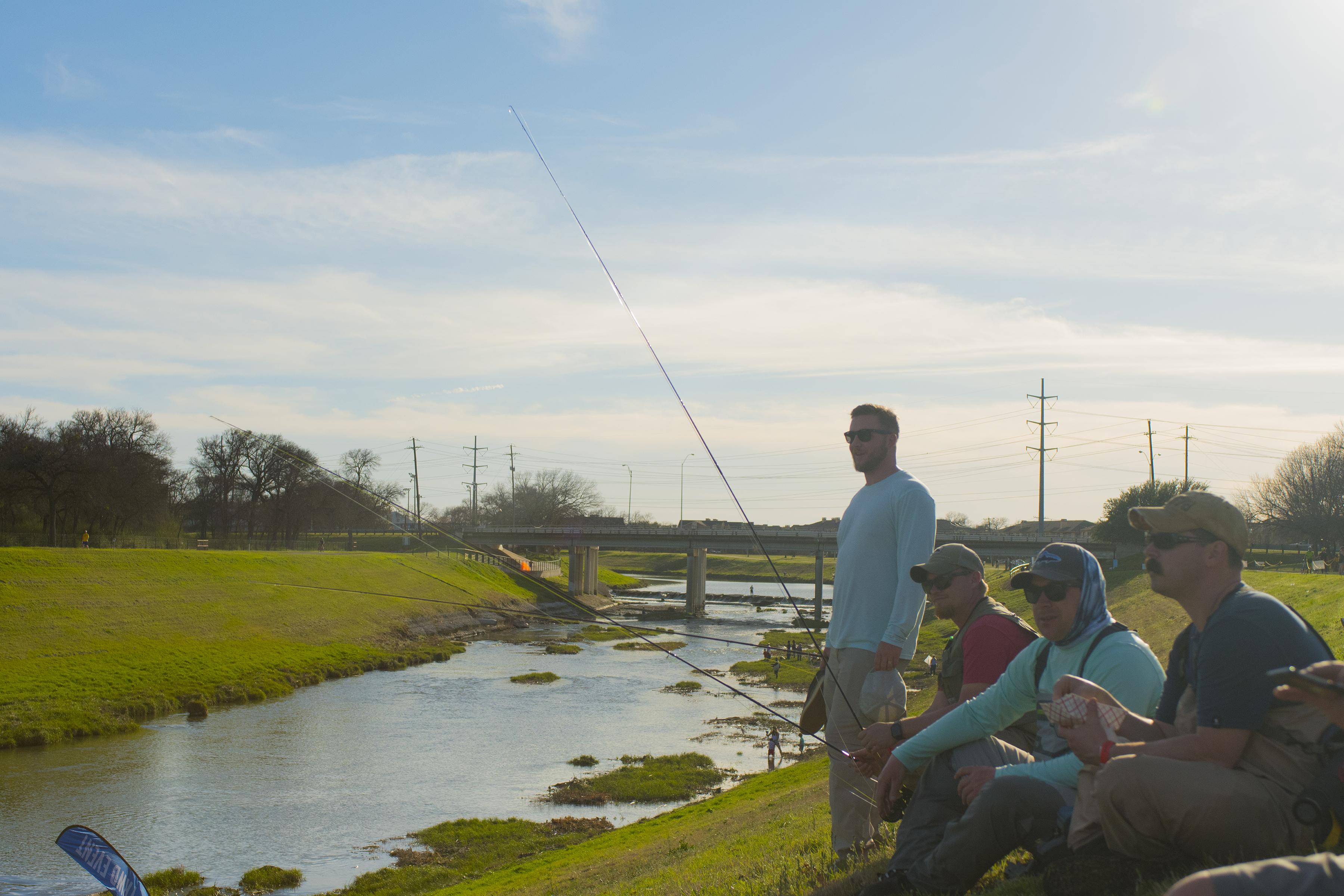 Get ready for the 5th Annual TRWD Flyfest this week along the Trinity River. Whether you are an experienced angler or have never touched a fly rod, Flyfest has something to hook everyone in. TRWD will be releasing 1,800 lbs of rainbow trout at the festival location. The festival will take place at the Clear Fork of the Trinity River near the intersection of Bryant Irvin Road and River Park Drive. We'll be starting at 9:00 AM and going until 5:00 PM.
This free event offers fishing contests, casting demos, fly tying lessons, expert presentations, women-focused casting, cooking demos, food trucks, rock climbing wall, wine & craft beer, and many kid-friendly activities.
To get all the information and to get ready for the event, visit the Flyfest website.