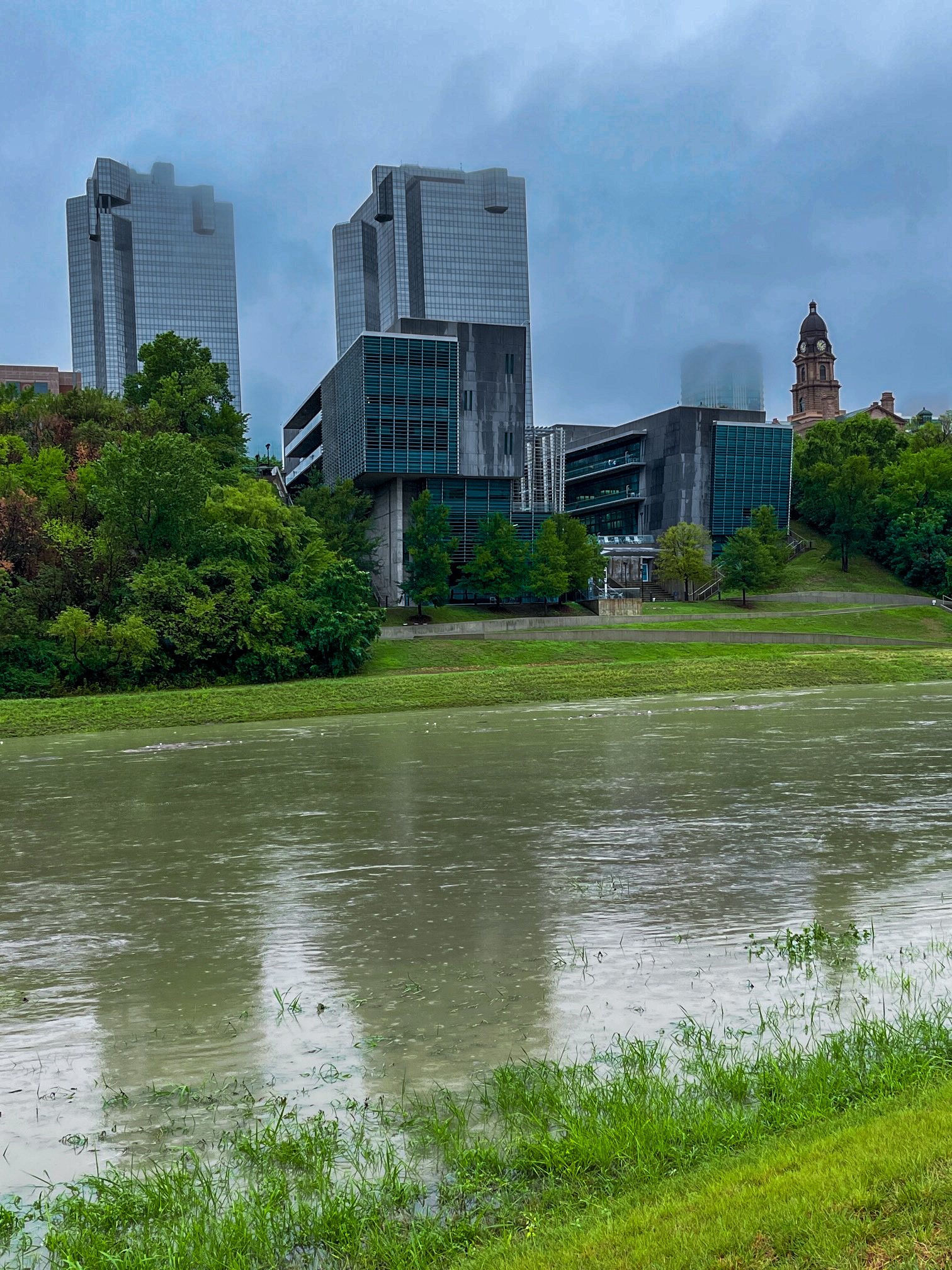 It looked like the drought was going to simply float away.
After going weeks without seeing any measurable rainfall, more than 9 inches of rain fell on the Fort Worth area on August 21 and 22, forcing the West Fork of the Trinity River to quickly rise more than 6 feet in 24 hours.
Further evidence of the downpour's impact could be seen in the muddy, turbulent Trinity River rushing by: large chunks of driftwood, gaumy clumps of foam cups and plastic bags, an oversized plastic duck's head.
All of this points to how quickly flood waters can rise and the need for communities to be prepared for it when they come.
Such events are also a reminder of why it is important to plan ahead. The Tarrant Regional Water District recently approved a wide-ranging flood-mitigation analysis of uncontrolled upstream watersheds feeding into the Trinity River.
The analysis, which will take two years to conduct, will specifically look at the 67-square miles of uncontrolled watershed from Mary's Creek and Farmer's Branch sending water into the Fort Worth Floodway.
Population growth and residential and commercial development areas west of Fort Worth will increase flood waters, which makes understanding what to do with the rainfall runoff crucial, said Zach Huff, TRWD's water resources engineering director.
"A lot of this has been studied and talked about for years," Huff said. "But we are trying to take that proactive stance to actually get solutions down on paper and start vetting them."
The study will be conducted by the Freese and Nichols engineering firm.
In Mary's Creek, 55 square miles is considered uncontrolled, while there are 12-square miles of uncontrolled flow in the Farmer's Branch watershed.
To figure out how water is flowing through the watersheds to the floodway, Freese and Nichols will create a computer model using current conditions and calibrate it to make sure they have a good representation, Huff said.
Then the engineers will plug in what they expect future flows would represent and what may happen after the area gets developed to see what the flows may be. Then they will plug in possible solutions and how those may impact those flows, coming up with a portfolio of solutions.
Possible flood mitigation strategies could be multiple small detention structures or one larger detention structure to hold the runoff, allowing the water to be slowly released into the Trinity River to lessen flooding.
"We're going into it with an open slate. We don't want to go into it with any preconceived ideas," Huff said. "We'll look at it as a big watershed picture and we will share those results with the stakeholders."
But now is the time to do the study, before future development limits their possible solutions, he said.
The next step will be to share and coordinate the results with stakeholders such as Fort Worth, Benbrook, Tarrant and Parker counties along with the U.S. Army Corps of Engineers and the North Central Texas Council of Governments.
""We're trying to be proactive with it and do something that is very cohesive," Huff said. "We want to help all the interested parties find a good solution and a path forward."