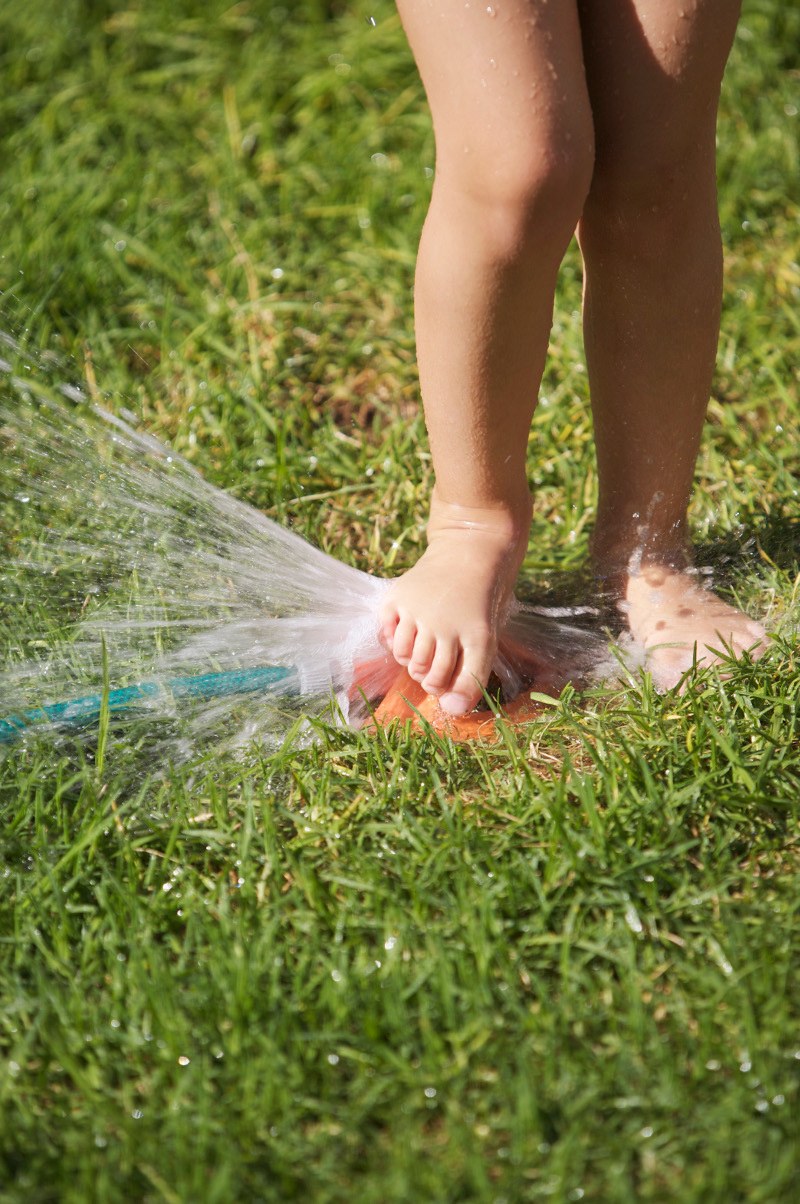 Many cities in our service area actively strive to maintain their water distribution systems to minimize water loss in their community. This system is mainly underground and "out-of-sight and out-of-mind" for most of us. While our water utilities are doing the necessary work we need to achieve system-wide water efficiency, it's important we look at our own living space to help manage the water bills we can control.  Many of us are responsible for indoor water use and possibly outdoor use, too. The following are some tips and resources to help you achieve your water use goals:
Fix a Leak: Small faucet drips can add up over time and will likely get worse if not corrected early. It is recommended to replace old toilet flappers as soon as you start to hear the toilet tank refilling when no one has used it. This is an indication water is leaking through the flapper seal and into the bowl causing the tank to fill again. Fortunately, the EPA WaterSense Fix-a-Leak Week promotion happens every March and their website is filled with useful tips, resources and videos to help fix those leaks. https://www3.epa.gov/watersense/our_water/fix_a_leak.html
Replacing Fixtures: If fixing the leak won't solve your problem or it is time for a remodel, be sure to choose EPA WaterSense labeled water fixtures. These fixtures are noted with a half blue/half green water drop and can be trusted to perform at a high level of satisfaction and provide water efficiency at the same time. Manufacturers must go through third-party independent testing and verification to confirm their products meet the WaterSense standards. There are many faucets, showerheads and toilets that are labeled and readily available at local stores. Just remember to look for the blue-green WaterSense drop label when shopping.
Texas SmartScape: If you are looking for recommended plants, landscape design tips or locations to purchase native and adaptive plants, Texas SmartScape was created for you. With a redesigned website and improved plant list, this resource provides a lot of what you need to adopt water-efficient landscape principles. Try to visit one of the Texas SmartScape plant sale events this April and May at local Home Depot stores in Fort Worth (April 15), Southlake (April 22), Keller (April 29) and Arlington (May 13). txsmartscape.com
Water is Awesome Weekly Watering Advice: Since 2009, Tarrant Regional Water District and Dallas Water Utilities have joined together in promotion of a shared water efficiency message. Starting in 2016, Water is Awesome began to encourage water users to "Use it. Enjoy it.  Just don't waste it.". One of the best features of the website, and related Facebook page, is the weekly watering advice service. Every Monday, a map is updated from local weather station information to show the areas throughout North Texas that may or may not need outdoor watering that week. It also provides recommendations on sprinkler controller settings to achieve the watering recommendation.  WaterisAwesome.com