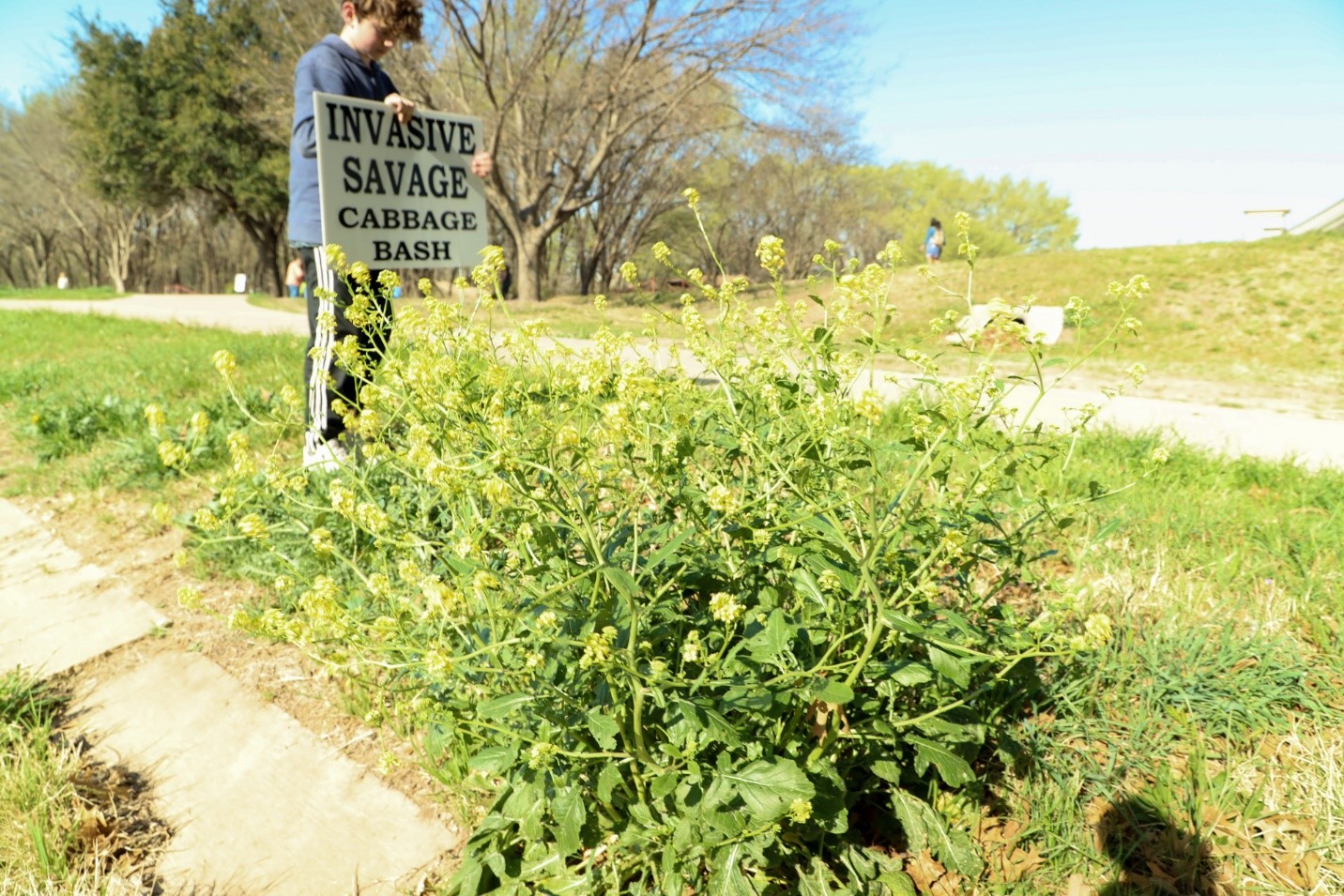 In March, TRWD staff collaborated with Native Prairies Association of Texas and Fort Worth ISD's Young Women's Leadership Academy to put on the "Savage Cabbage Bash".
Savage cabbage is a highly invasive weed that thrives in disturbed areas like roadsides or the floodway. Due to its relatively early emergence and ability to grow very tall, it can out-compete many native wildflowers.
The most effective way to decrease the population is to remove the plant before it goes to seed in the spring (and getting the taproot can take some muscle!)
Our wonderful volunteers helped remove approximately 60 trash bags of the plant from the floodway along the Clear Fork. A big "thank you" to all the internal and external cooperators on this project.