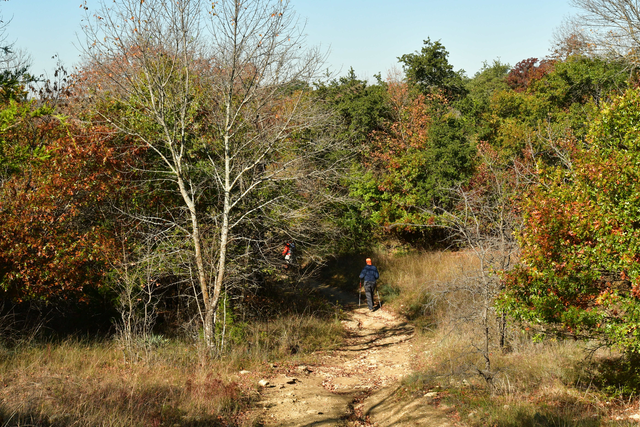 Unwind from the upcoming holiday stress on November 17 at Eagle Mountain Park. There's a National Holiday telling you to do so.
Spend time outdoors with or without your family while taking in nature on National Take a Hike Day. Overlooking Eagle Mountain Lake, the park provides a variety of fall colors, trails made by local wildlife and picturesque scenery. Eagle Mountain Park includes 450 acres of serenity and nearly 6 miles of natural hiking trails.
There are many paths that you can take, but if you're looking for a view of the water, take the entrance on the left and head straight until you reach the peak, overlooking the lake. Spotting wildlife is not uncommon, such as white-tailed deer and armadillos. TRWD has worked to preserve habitats of the local animals. For these reasons, dogs and bicycles are not allowed.
Eagle Mountain Park is located less than 20 miles northwest of downtown Fort Worth. The park is free and open from dawn to dusk. For more information, visit http://www.trwd.com/eaglemountainpark.