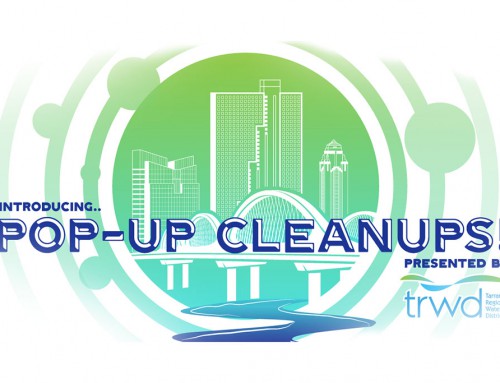 Bummed about missing the Spring Trash Bash? So are we! So we have created two great events that will bring the community together and help keep trash out of the Trinity River.
Join TRWD on Saturday, July 22 and Saturday, June 29 for this first ever "POP-UP CLEANUP" event.
There is no need to register, just show up at 8:30 am for check-in and share this event with your friends. The more the merrier.
Event 1:
Hogsett Trailhead: 609 E. Northside Drive Fort Worth, TX, 76164
Saturday, June 22, 9 – 11am
Check-in starts at 8:30 am
Parking at Trailhead and Glazer building
Event 2:
Hope Church: 1750 Beach St, Fort Worth, TX 76103
Saturday, June 29, 9 -11 am
Check-in starts at 8:30 am
Parking lot available at location