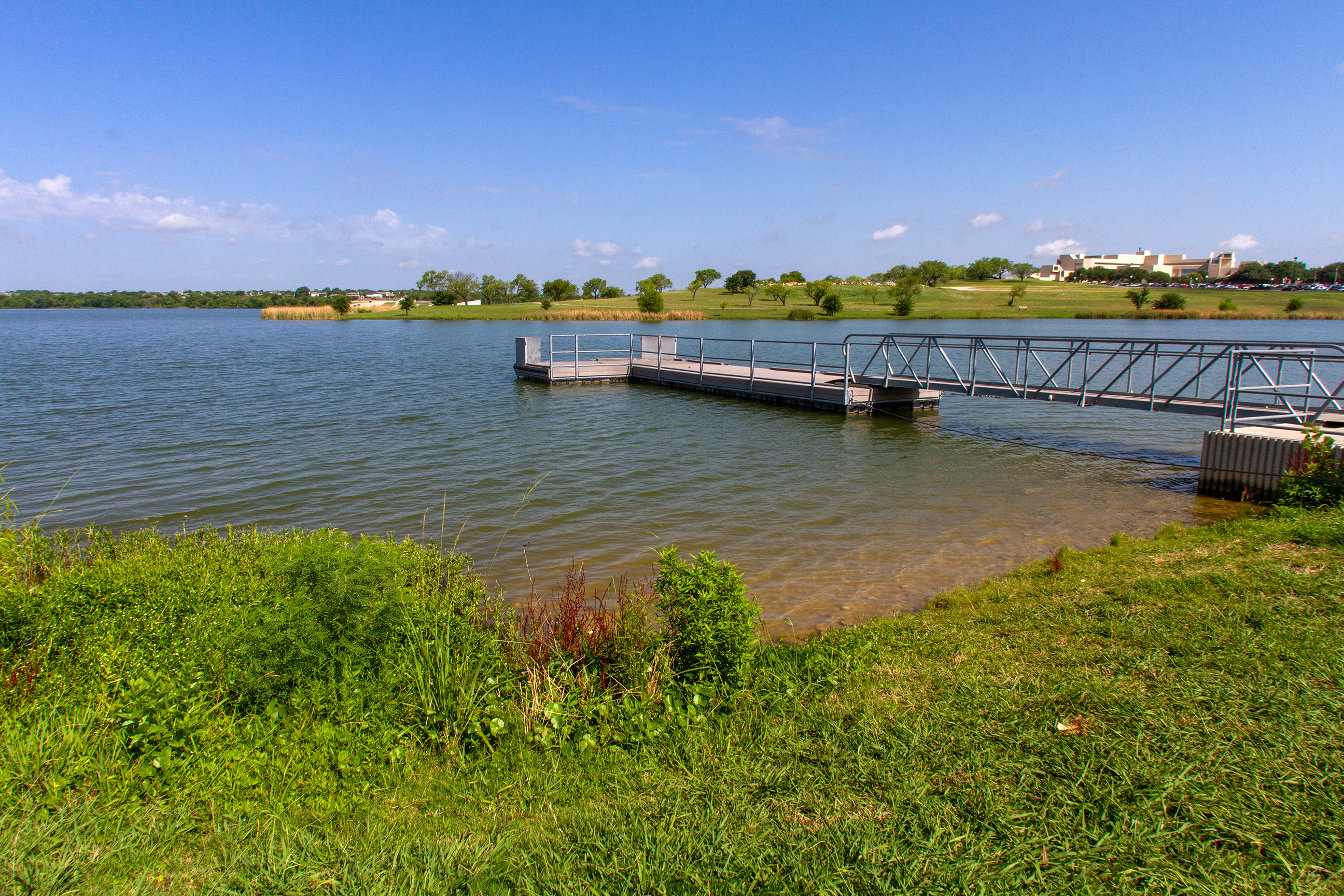 Built to manage flooding that routinely impacted the Fort Worth Stockyards,
Marine Creek Lake
is also a recreation destination for runners, swimmers and fishermen and women. The lake, which is more than 250 acres in size, was funded in 1950 with the first phase of the Trinity River Floodway System in Fort Worth.
Today, Marine Creek Lake is known for its 6-miles of scenic trails that make a loop around the beautiful and quiet lake. The lake's fishing habitats are managed by the
Texas Parks & Wildlife Inland Fisheries
, and have made
headlines
in the news this year when the the first ShareLunker Legacy Class fish of the 2019 season was caught.
In addition to fishing, the
Fort Worth Rowing Club
also practices at the lake. The no-wake rule provides the perfect location to train.
SHARING MARINE CREEK LAKE
The lake is used by rowers, triathlon swimmers and the Ski Club. For detailed maps on sharing the space, click here. 
If you do want to take your boat on the water, TRWD has built two trailheads with boat ramps / water access points. View the
Trinity Trails map
to see their exact location. If you would like to host an event at Marine Creek Lake, please
complete this permit form
.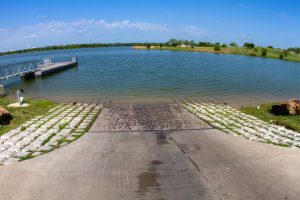 TRAIL EXTENSION