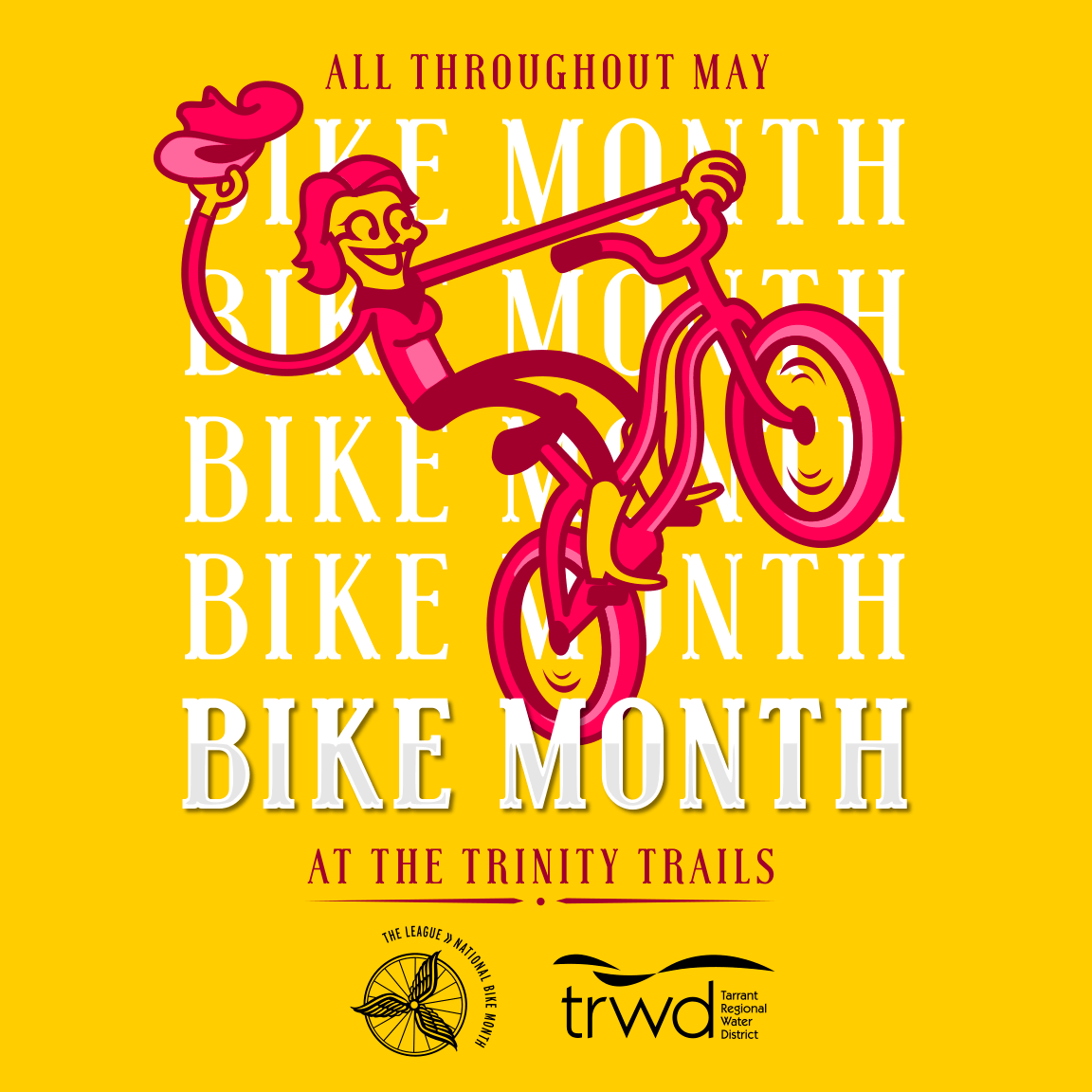 May is National Bike Month and the best time for North Texans to ride out to the Trinity Trails. There's still time to avoid a serious case of "F.O.M.O." for all the events going on by following these 3 steps.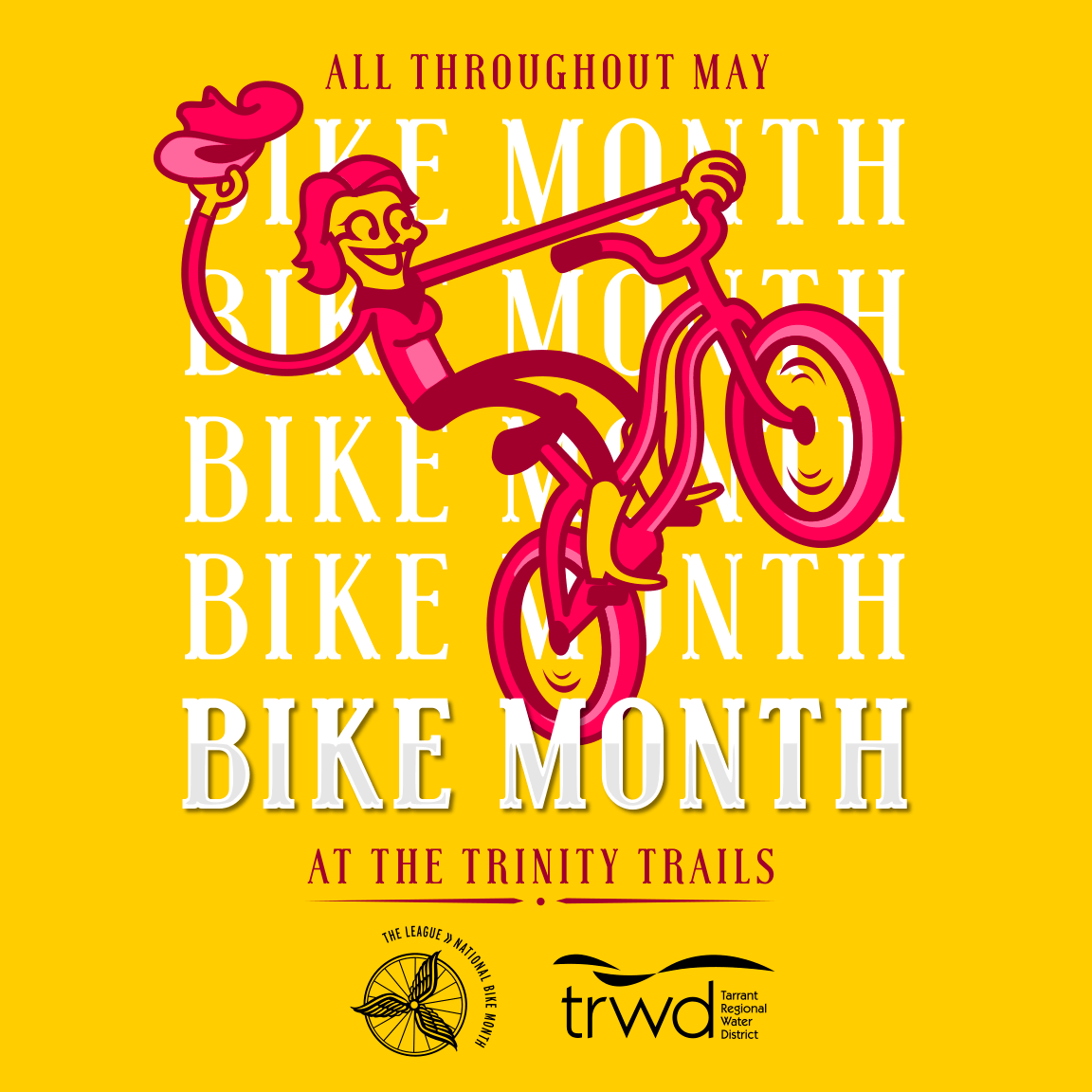 1. Experience the difference a bike can make. Start small by slowly incorporating more bike rides into your commuting or exercise schedule. Instead of the usual of walk, run or jog at the trails, you could opt for the bicycle to reap superior health benefits. Research shows that just one hour of cycling can help you burn an average of 540 calories, increase your stamina and tone leg muscles. Cycling can also save you precious time throughout the day so you can do more and stress less.
2. Choose to participate in at least one major bike related event. It's true that there is strength in numbers, and any one of these upcoming events will allow you to meet new faces and explore fun places near the Trinity River.
Ride of Silence, May 17 – 6:30pm @ Trinity Park
This nationwide commemoration honors cyclists who have been killed or injured on public roadways. Ride in unison with fellow cyclists through 10 miles of the Trinity Trails as a show of solidarity.
Bike to Work Day, May 19 – All day
Leave the car at home. Bicycles have virtually no impact on the environment which is good for our city's air and wildlife. Keep an eye out for local businesses that will be rewarding participants with discounts.
Rolling Town Halls, May 25 – 6pm @ District 9 & May 31 – 6pm @ District 7
Join Mayor Betsy Price for a community bike ride through Fort Worth's parks and engage in a dialogue about major city developments such as our water resources.
3. Rent a bike for cheap along the Trails. In case you wanted to get in on the action but don't own a bike, Bike Sharing of Fort Worth has you covered. They're conveniently stationed near 11 access points to the Trinity Trails including:
Crystelle Waggoner Trailhead
Eagle's Landing Trailhead
Trinity Park Trailhead Main
Trinity Park Trailhead North
Panther Island Pavilion
Ride and save by taking advantage of their Bike Month discounts:
$2 off 24-Hour memberships every weekday with promo code "55555"
$20 off an annual membership using promo code "bzbikemonth"
50% off 24-hour memberships on Bike To Work Day using promo code 51917