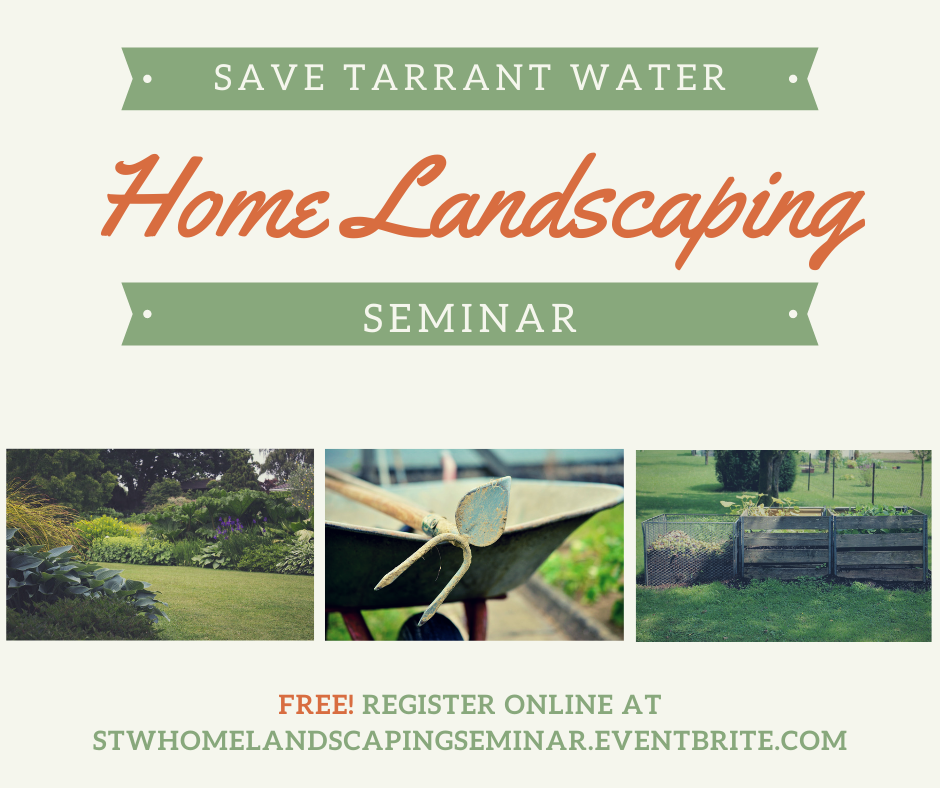 Save Tarrant Water Home Landscaping Seminar – Fort Worth
February 8, 2020 @ 8:00 am

-

12:00 pm
Whether you are new to North Texas or just new to gardening in general, this event hosted by TRWD will arm you with all the knowledge you need for a lush landscape. This helpful seminar is designed to provide homeowners with a foundation to create lavish landscapes using sustainable methods. Learn how to maintain a healthy lawn, create a beautiful ornamental garden, and grow a productive vegetable garden amidst the challenges the unique climate and soils of North Texas throw our way.
Get gardening tips from local experts at the Tarrant County Master Gardeners and Texas AgriLife Water University to set your landscape up for success! Join us for this one-of-a-kind gardening seminar at either of two dates and locations.
Register online for free at the event webpage.