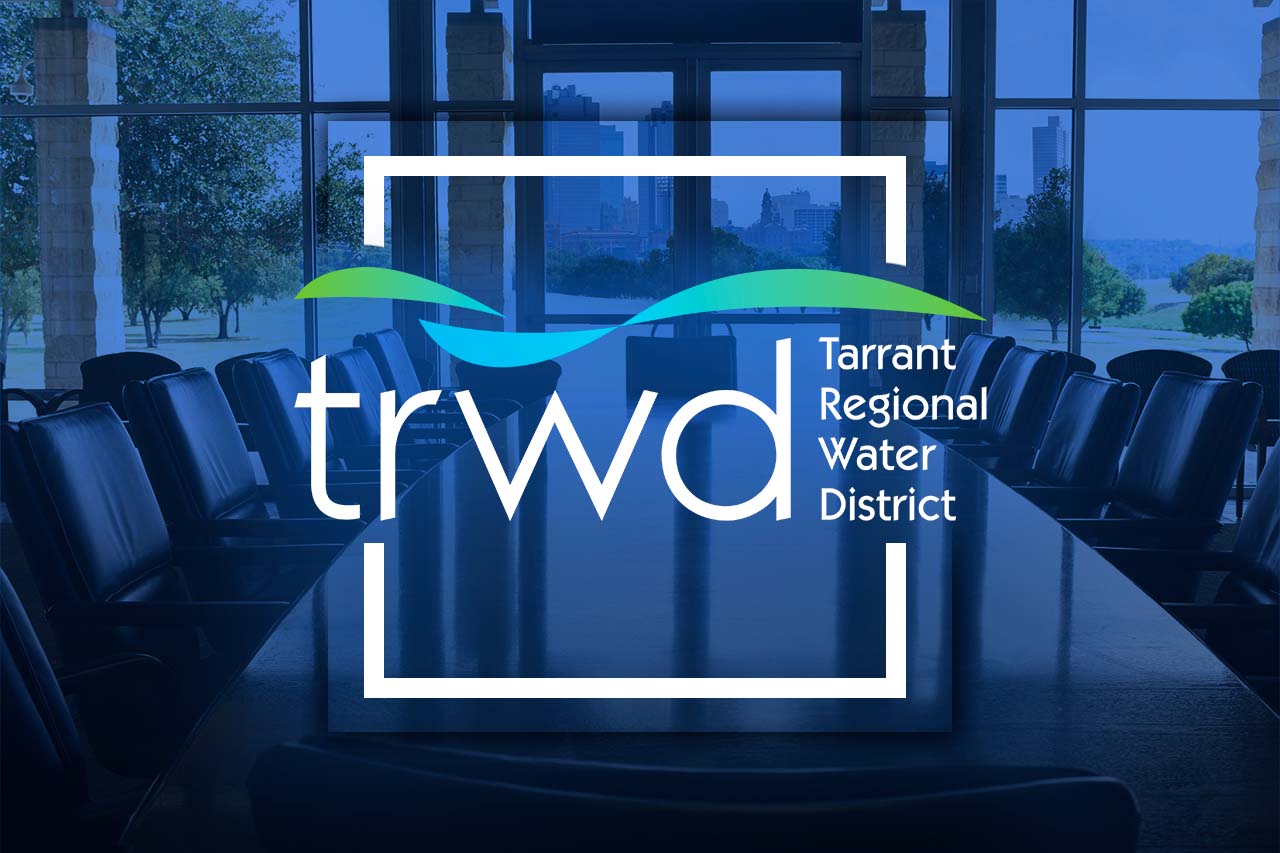 Lying below the surface of North Texas is a massive storage tank.
For years, the northern portion of the Trinity Aquifer beneath Fort Worth and Dallas was the primary source of water until the level of the groundwater was drawn down, forcing North Texas communities to rely more heavily on surface water.
Now the Tarrant Regional Water District hopes to turn portions of that depleted aquifer into a subterranean reservoir with water pumped into the ground when there is excess available for use later during emergencies or in peak demand periods.
The Tarrant Regional Water District Board of Directors recently approved a $3.5 million contract to drill a demonstration well to begin testing the idea of ultimately creating an aquifer storage and recovery system, or ASR.
Hydro Resources Mid-Continent will drill a 1,450-foot-deep well near the Trinity River Authority's water treatment plant in east Fort Worth. The demonstration well will have a 16-inch pipe. Work is slated to begin in 2024.
Punching a hole into the ground comes after almost 20 years of study by the TRWD into the feasibility of ASR. While there are other ASR systems in Texas, the District would be the first to test it in North Texas.
"It's been on our radar for quite some time, so it's exciting to be on the cusp of drilling our first well," said Zach Huff, TRWD's water resources engineering director.
If the demonstration proves successful, it may lead to the drilling of additional wells that are connected to each other, allowing TRWD to better balance, protect and efficiently use its existing water supply.
"It's a game changer if it works," Huff said.
TRWD would get the water it plans to store in the ASR from the Richland Chambers and Cedar Creek reservoirs and the George W. Shannon Wetlands in East Texas. Every year, the District is permitted to use more water from those resources than it actually takes.
In 2022, TRWD was permitted to take 485,000-acre feet from those water resources but only pumped out 320,000-acre feet. The District can't carry over the unused amount of permitted water to the next year. The water meter resets each year.
So, the 165,000-acre feet of untapped water, for example, could be pumped into the future additional ASR wells – where it would be protected from being lost to evaporation and subject to surface contamination – until it is needed.
Another source of water could be the excess water, or exflow, from Eagle Mountain Lake and Lake Benbrook that is created when heavy rainfall fills up the lakes and sends it downstream. Under a state permit, the District received this year, it would be allowed to take 63,899 acre feet from Eagle Mountain Lake and 78,653 acre feet from Lake Benbrook.
TRWD is seeking to do the same at Richland Chambers and Cedar Creek.
The stored water would not be applied to the permitted amounts the District is allowed by the state to use from its reservoirs and wetland: This would be a more efficient way of managing the District's existing water resources.
"Every year we always have excess. We never use all of the permitted amount of water. But as time goes on and demand goes up, we will push up against those permitted amounts," Huff said.
"We can take that water and we can store it underground, like an underground reservoir. … So, when we get a year where you're bumping up against that permitted amount – there is a drought and the water is not there – the ASR acts like a kind of savings account," he said.
"Right now, we are seeing more water disappearing by evaporation than what we are pumping, so why not store it and save it? Saving it from evaporation is a big benefit," Huff said.
Of course, more testing needs to be done to make sure the aquifer acts like it's expected. After the demonstration well is drilled, and the surface facilities installed, in 2024 and 2025, it will be cycle tested in 2025 and 2026 to see how much of the water can be brought back up. Previous studies suggest 80 percent will be recoverable.
Hydro Resources Mid-Continent will also drill a smaller in diameter monitoring well 50 feet off to the side to see how the water that is injected interacts with the existing groundwater. TRWD will only be pumping treated water into the demonstration well.
But ASR also needs to make economic sense. While the ASR water may be more expensive because it's treated before being stored in the aquifer, then pumped back up to the surface when needed, the benefits of storing the water closer to the demand areas would add resiliency to the system.
Huff feels it is incumbent on the District to examine all of its options.
"It certainly has potential, but there are a lot of unknowns, and this study will help us understand," Huff said. "What a huge mistake it would be to make a lot of pessimistic assumptions and walk away from ASR, to walk away from a potentially good water supply strategy."