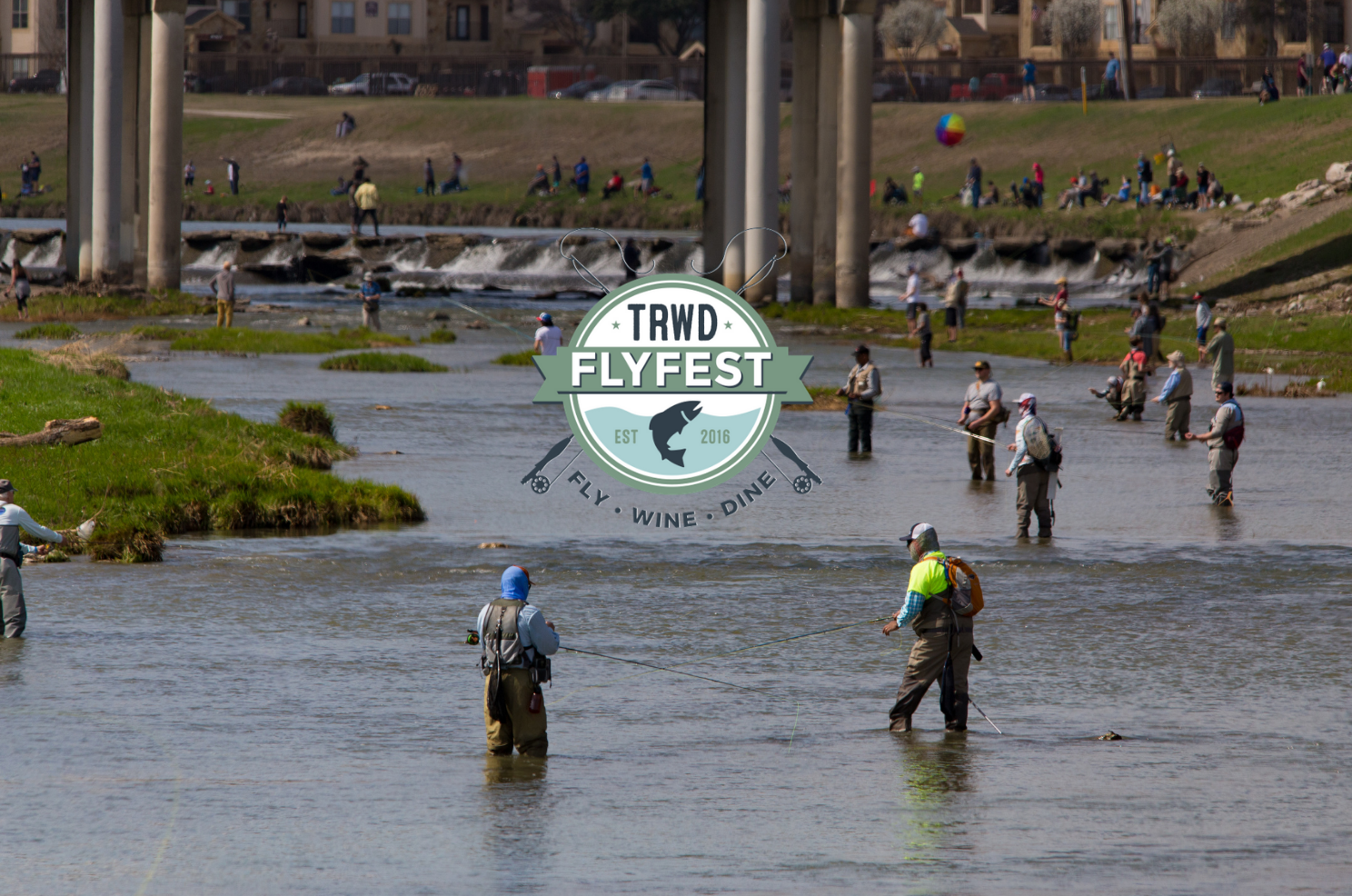 TRWD Flyfest returns to the Clear Fork of the Trinity River on Saturday, March 13 from 9 a.m. to 5 p.m. As a product of TRWD's Fish-the-Fort, the festival is a celebration of urban fishing and the TRWD will release 1,800 lbs. of rainbow trout in addition to the nearly 3,000 Texas native fish stocked annually.
There is something to hook everyone! The day will feature presentations, fly tying lessons, kids activities, live music, cooking demos from James Gaines of Reata Restaurant, food trucks, wine and craft beer and more. The festival's main event will once again be the ORVIS Big Trout Contest where anglers compete to catch the biggest trout or the most fish in the time allotted. Open fishing for fly and bait fishing will also be welcomed in designated areas.
Know Before You Go:
Bring a Face Mask: Required for entrance in the indoor presentation and fly-tying areas. Masks not required but strongly encouraged in outdoor activity areas.
Sign up online to compete in the Orvis Big Trout Contest. No onsite sign-ups this year
BYOR – Bring your own rod! This year for the health and safety of the participants we ask that you bring your own rod and cast along. A limited number of loaner rods will be available on site the day of the event and will be sanitized between uses.
Support local food and beverage vendors onsite for the event.  Be sure to bring a credit card for contactless payment options.
Wear comfortable clothing as this is a partial outdoor event! Hang out in and around the Clear Fork of the Trinity River.
Tag #TRWDFlyfest in your special moments for a chance to be featured!
For more information on TRWD Flyfest, visit www.trwdflyfest.com