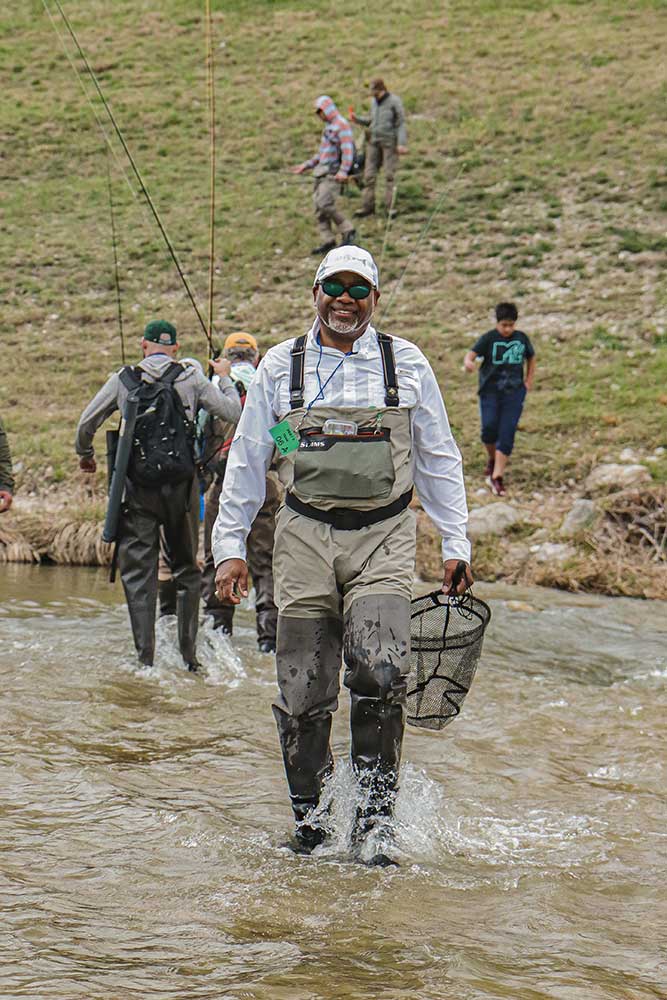 Flyfest has become a rite of Spring along the Trinity River.
On a cool, damp morning in March, anglers line the banks of the Clear Fork, hoping to snag a trout on their silvery fly-fishing lines whipping back and forth and back and forth and back and forth.
Well, anyone with a rod and reel are being invited to return to the river March 11 for the eighth annual Tarrant Regional Water District's Flyfest.
The event will be held from 9 a.m. to 5 p.m. at the River Park in southwest Fort Worth, near the Acme Brick Corp. offices. This year, Streams & Valleys is co-producing the event with TRWD.
Besides offering a chance for someone to catch one of the 2,000 trout being stocked in the river by TRWD, there will be fly fishing demonstrations and instruction by experts. The Big Trout competition is also returning.
There also will be live music, an outdoor cooking class, food trucks, rock climbing, face painting and a kid's fishing tank.
It's another way of celebrating the Trinity River for the asset it is.
"We're excited to bring this back for another year," said Matt Mancino, special event coordinator for the TRWD. "It's a beautiful spot on the river and one of the best places to fly fish in an urban environment."
Prior to the event, TRWD will stock the river with trout, mostly from Missouri fish hatcheries. The fish will be mostly three-quarters of a pound, with a few two and three pounders thrown in to make things interesting.
While the Flyfest started in 2016, TRWD has been stocking the river with trout since 1986 as part of an urban fishing program.
An estimated 440,000 pounds of trout – or about 600,000 fish – have been released into the river over 37 years.