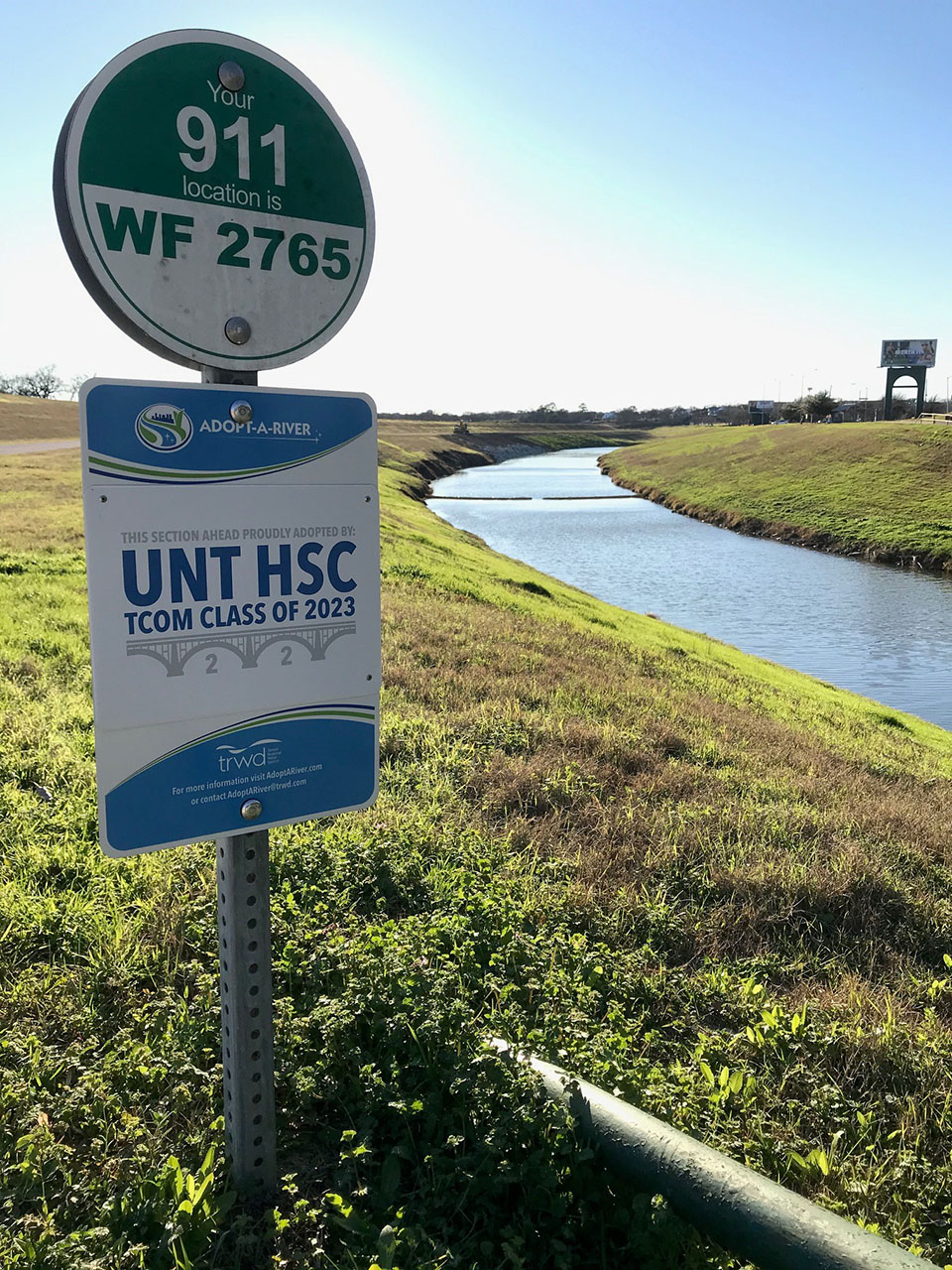 The TRWD Adopt-A-River program went through many changes in 2019 to improve the adoption experience for our Trinity River community. A complete rebrand of the program refreshed the look of the signage found throughout the Trinity Trails and helped us to reduce our environmental footprint and material costs. With the addition of a new marketing approach, the program allows us to tell our story about the community's impact on keeping the river clean for many years ahead.
We have encouraged so many new community and corporate adopter groups to invest their time and resources into cleaning their favorite areas of the river. With the program being expanded to 88 river sections, it can now accommodate a variety of groups, ranging from small school organizations to prominent engineering firms. The increase in sections provides a potential of up to 240 individual cleanups per year. Support on this scale means that the program has become self-sustainable for the first time in its history. This means that there's even more room to support new river maintenance projects that will enhance the entire Trinity River community.
As the Adopt-A-River program continues to grow, we will always welcome local groups to help us inspire year-round community service all along the Trinity for generations to come. Adopting a section of the river is not only a contribution to our local environment but also to the well-being of Fort Worth's growing communities. If you're interested in learning more about how you can help, please visit the Adopt-A-River website.