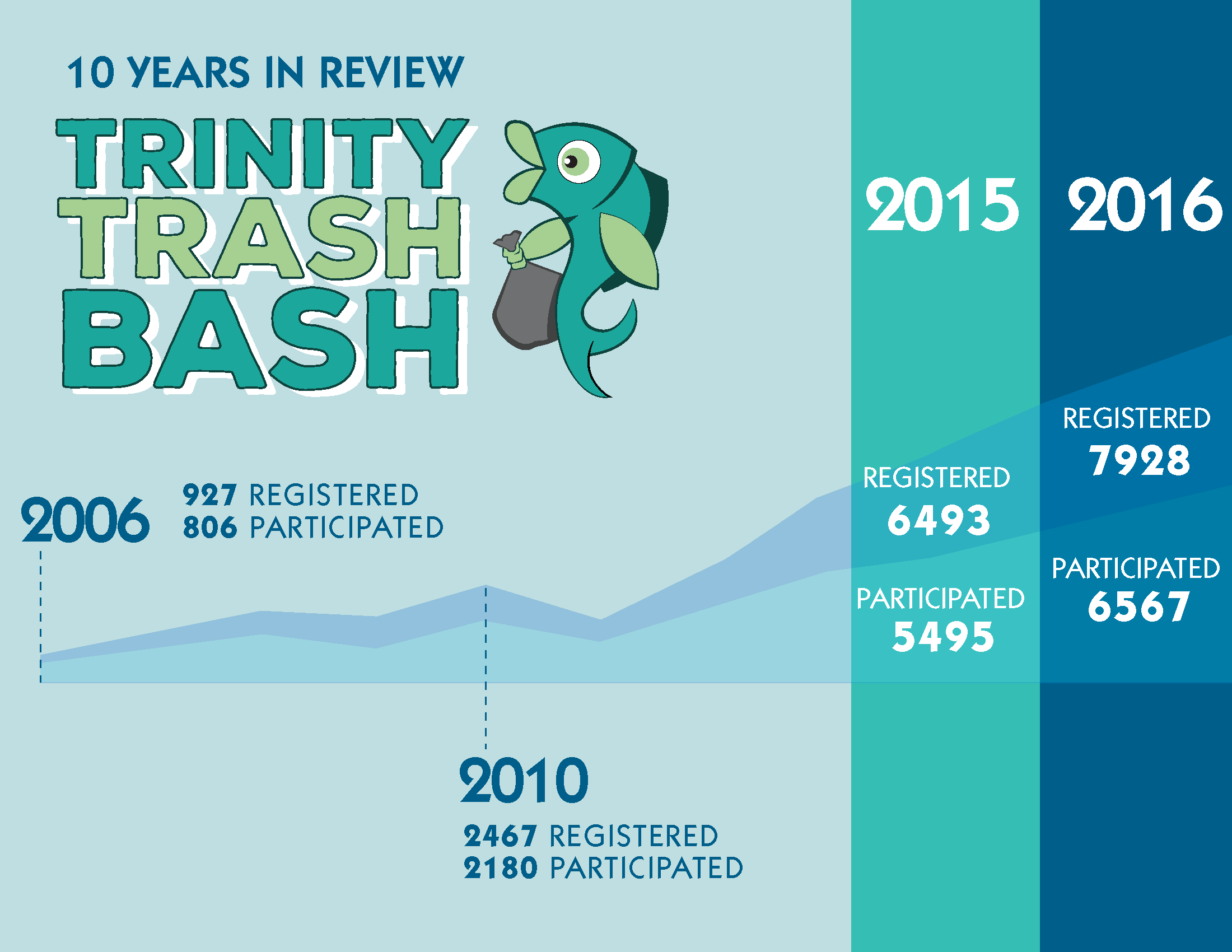 Trash Bash is coming up again! We're looking to keep our records strong with this highly-anticipated cleanup. In an effort to keep evolving Trash Bash each year, we've added locations and designated official kayak launches for you to use.
All the details: 
Date: Saturday, September 16th
Times: Cleanup from 8am-11am; After-party from 11am-2pm
Places: Various cleanup locations (choose yours here); After-party held at Panther Island Pavilion
This year's after-party will feature a rock-climbing wall, Water Wars, bounce houses, Steel City Pops and live entertainment. You won't want to miss out!
Walk – Run – Bike to the Bash 
This year's event is more environmentally friendly then ever. Show some extra love for Fort Worth and walk, run or bike to the bash! Our friends at Fort Worth Bike Sharing are giving trash bashers $2 off a 24-hours pass on the day of the event. Use the promo code 916.
What are you waiting for? #LovetheTrinity #Loveyourcity Come help us make a difference. Register for Trash Bash.